The Wayne Central High School Performing Arts Center was a hive of activity during the 19th Annual Wayne County Rotary Spelling Bee held on February 24th.  The Wayne County Rotary Spelling Bee is a collaborative effort between all ten Rotary Clubs in Wayne County to call attention to and raise money for literacy services in our community.  This year's event raised over $5000 to donate to Literacy Volunteers of Wayne County. 
6,000 adults in Wayne County struggle every day to read simple sentences. Funds raised through the Spelling Bee support free family literacy and adult tutoring programs throughout Wayne County.  "We are grateful to all the Rotary Clubs of Wayne County for their continued support of Literacy Volunteers," said Chris Edgar, Executive Director "The Spelling Bee not only raises much-needed funds, but helps build awareness of the literacy needs in our community."
Fifteen teams from across Wayne County and surrounding areas competed in this year's Bee.  Dr. Robert Ike, Superintendent of Palmyra-Macedon School District served as Master of Ceremonies and Rev. Kirk Baker, pastor of the Park Presbyterian Church in Newark volunteered as Pronouncer.  
First place winners of the adult competition were the four-person team from Lyons, "The JAGS" sponsored by team members Joan, Anne, Glenn and Stuart.  In the Youth category, the two-person team, "Beests" sponsored by the Ontario-Walworth Rotary Club won 1stPlace.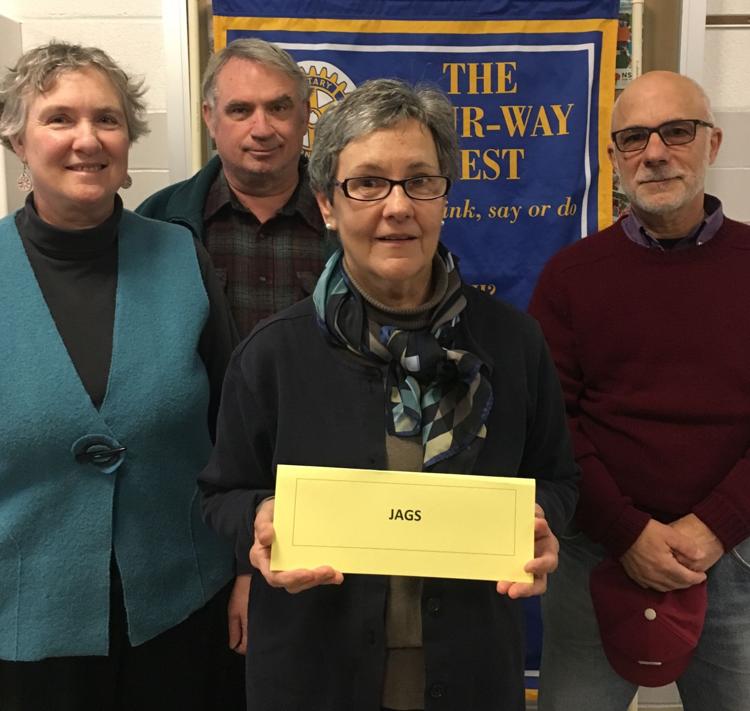 Congratulations to all the teams for their hard work and accomplishments and thanks to all the Wayne County Rotarians for their generous support of this annual event.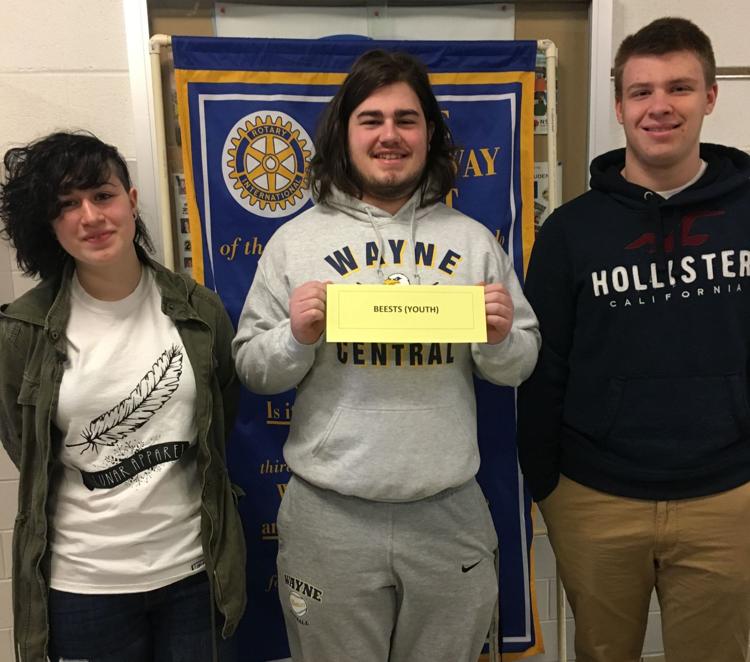 About Literacy Volunteers of Wayne County: The mission of Literacy Volunteers of Wayne County, Inc. is to promote and foster increased literacy in Wayne County, NY.  We do this through a variety of programs and activities that provide opportunities for adults to learn, encourage reading in the community, and help children prepare to succeed in school. Contact Executive Director, Chris Edgar for more information (315) 946-5333.