Advertising in the Genesee Valley Penny Saver means you're in one of the best read and most effective media in New York State. 
Who we are:
A trusted, family-owned free community paper published every Friday, 52 weeks per year.
Delivered to over 145,000 homes each week (Over 200,000 readers every week)
11 regionally targeted editions reaching Monroe, Livingston, Genesee, Ontario, Orleans, Steuben & Wayne Counties in New York
Delivered by USPS (51%) and adult carriers (49%)
Digital editions available at gvpennysaver.com (10,601 unique users per month)
Our Audience:
51% female / 49% male
78% are between the ages of 25 and 64
77% earn over $50,000 per year & 33% earn over $100,000
76% have attended college
61% keep their paper for 3 or more days
 Learn more about our circulation and get the details in our most recent CVC Audit. 
Not familiar with the Genesee Valley Penny Saver?You can find our past editions here - Read our current & past editions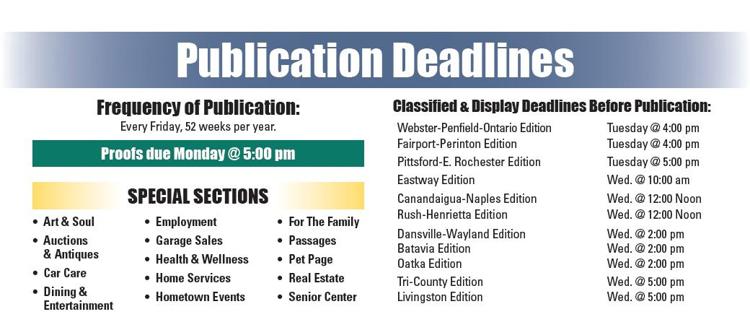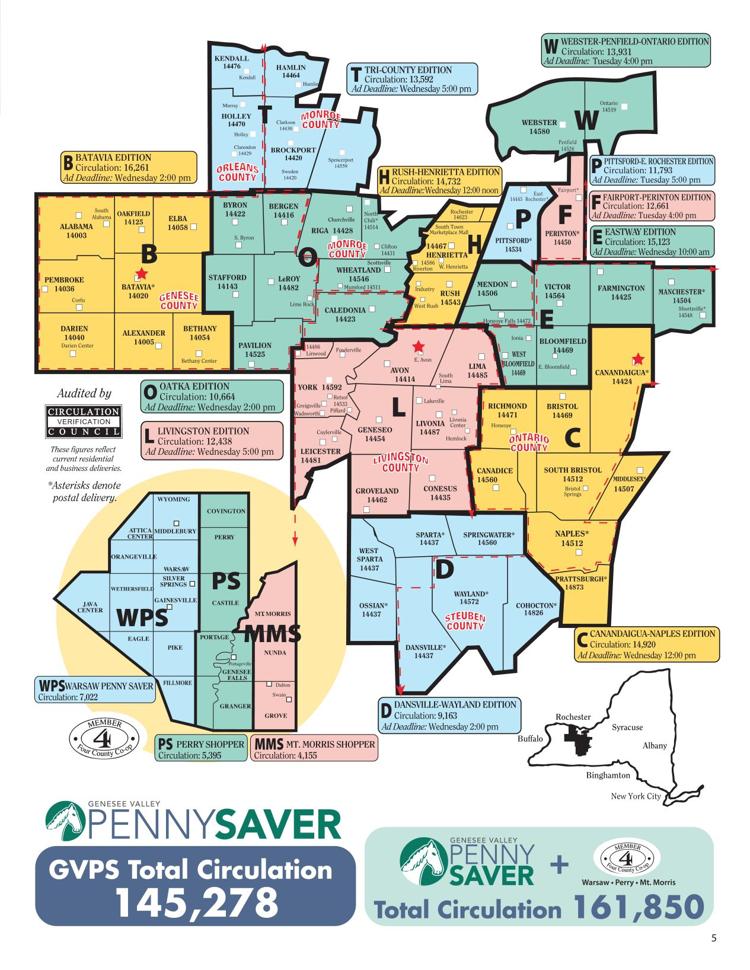 Engage better and accomplish more with custom display ads or advertorials  that deliver more for your customers. 
Get creative inspiration, view our Spec Ad Gallery. 
Augmented Reality - Bring your print ad to life and deliver video, images, social media links and more right from our paper. Ask your Advertising Consultant to learn more. 
Advertorials - Introduce a product or service, explain the benefits or tell the story of your local business in an advertorial. Our writers will work with you to create a custom article to highlight your business. Ask your Advertising Consultant to learn more.
Read our Blog Post on Advertorials: https://www.gvpennysaver.com/learning_center/what-are-advertorials-and-why-should-i-use-them/article_91a52f44-ccbc-11e8-8d87-377072f7cb56.html
See Examples of Advertorials here: https://www.gvpennysaver.com/sponsored/
To get started placing a display ad CLICK HERE TO CONTACT OUR SALES DEPARTMENT 
Need help designing your ad? Check out our Spec Ad Gallery for inspiration.