The CDC recommends you cover your mouth to protect yourself and others from the coronavirus.
---
Materials:
12"x9" piece of fabric
12"x9" piece of interfacing
14" narrow elastic
---
Simply follow these instructions:
1. Cut material and interfacing to 12 x 9 inches
2. Iron interfacing to material (adhesive side to back of material)
3. Once ironed, fold fabric in half with interfacing on the outside
4. Cut two pieces of elastic — each 7-inches long
5. Pin and sew 1/4-inch from edge leaving a 2-inch gap in the center
6. Put elastic band on each corner, inside the material and pin to keep in place, making sure the elastic is not twisted. Pin in center as well
7. Sew along both edges, making sure to sew extra stitches in the elastic. Turn the fabric right side out through the 2" gap. Iron mask flat.
8. Fold 2 pleats. Sew around the entire perimeter of the mask. This holds the pleats in place and closes the 2-inch gap.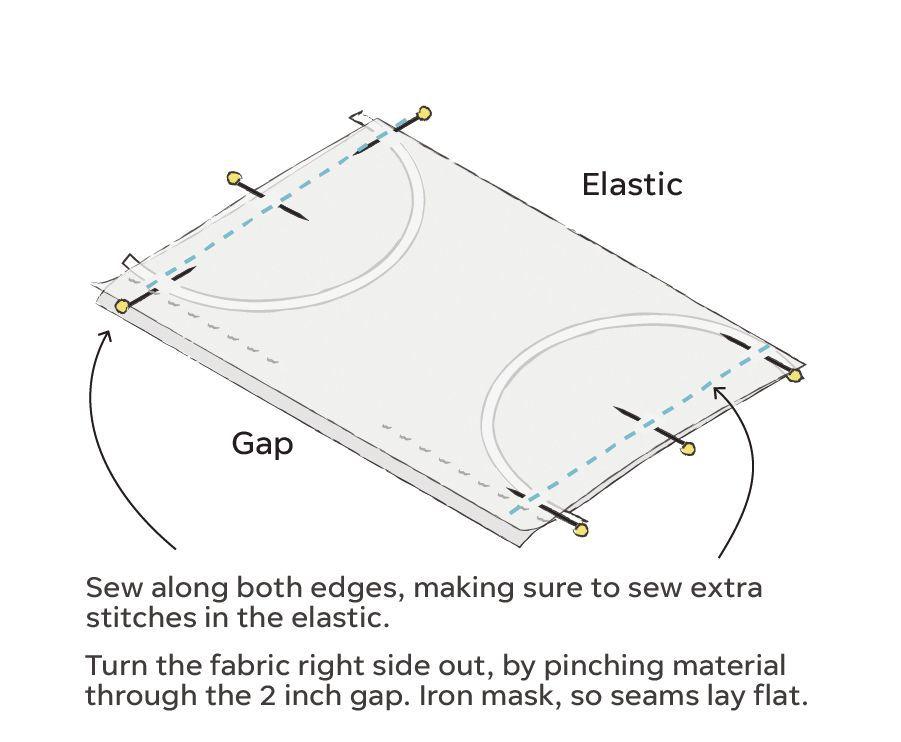 ---
Test out your new mask when it's necessary to head out to do your grocery shopping or wherever social distancing may be difficult. 
FYI… You can use any sort of cotton fabric. Why not cut up an old t-shirt with your favorite team's logo on it! And, if you don't have interfacing, never fear. Any mask is better than no mask!