Groveland
,
NY
14462
Last Updated: November 26, 2018
| | |
| --- | --- |
| Sunday | |
| Monday | |
| Tuesday | |
| Wednesday | |
| Thursday | |
| Friday | |
| Saturday | |
About Old Skool Tree Care LLC
Operating since: 1974
Old Skool Tree Care, LLC provides services for all of your tree care needs. Whether you need minor pruning or a complete tree removal, you can trust Old Skool Tree Care, LLC.
For affordable, reasonable and stylish tree care and shrubbery trims, contact a professional that won't leave you wilting in the winds!
Specializing in the following:
Pruning
Removal
Large technical take downs
Damage control to property
Tree consultant
Deadwooding
Stump grinding
Land Clearing
Accepts:

American Express

Cash

Check

Discover

MasterCard

Visa
Bountiful, healthy trees can be beautiful to behold and important contributors to a thriving environment. According to American Forests, a nonprofit conservation organization, a tree can absorb as much as 40 pounds of carbon dioxide per year and can sequester one ton of carbon dioxide by the time the tree reaches age 40. The United States Forest Service adds that trees placed properly around a home can reduce air conditioning and heating demands considerably.
Many homeowners are content to leave healthy trees alone. However, trees eventually must be pruned or removed if they become safety risks or pose other threats. Trees with roots that are damaging home foundations or those with limbs overhanging property limits or power lines can be troublesome. Although homeowners can handle relatively minor tree maintenance, for a variety of reasons, many tree projects are best left to the professionals.
Avoid injury
Professional tree contractors recognize and understand the hazards associated with tree and limb removal. Many operate in accordance with national or local guidelines to maintain proper clearance of power lines and structures. Trimming trees close to electrical lines puts a person at risk of being electrocuted. Professionals know how to protect themselves and prevent power outages, which can result when limbs come into contact with power lines. Professional tree services will use machinery appropriate for the task. Cherrypickers and cranes may lift workers to the correct height to work on trees, while do-it-yourselfers who rely on climbing trees or using ladders are at risk of injury.
Prevent damage to the tree
Many tree services understand the proper way to prune trees to minimize stress and damage to the tree itself. Novice pruners may inadvertently do more harm than good, resulting in proliferation of tree disease or shock. Improper pruning technique also can lead to an unsightly tree.
Liability
A professional tree service will possess the correct liability and worker's compensation insurance. This protects homeowners against litigation should someone be injured while tree work is being done. Homeowners who damage neighboring properties when cutting down a tree may find that they are not covered by their homeowner's insurance policies. This can be a costly mistake that's easily avoided by simply hiring a fully insured tree removal service.
The right tools
The right tools can mean the difference between a job done correctly and one that results in disaster. Professional arborists and tree services have acquired the training, tools and techniques to perform the job safely. This includes using the right tools to tackle the job. Ropes, pulleys, cranes, stump grinders, and other heavy machinery are just a few of the tools tree services have at their disposal that the average homeowner does not. Trimming or removing trees can be an unpredictable and potentially dangerous endeavor. Such work is best left to professionals. 
Moss and open holes are also signs of poor tree health and indicate decay or the presence of invasive insects.  
Another warning signs of poor tree health; fungus growing on the outside of the tree. 
Look for warning signs of poor tree health like this large split. Other signs to look for include fungus growing on the outside of the tree.  Moss and open holes are also signs of decay and the presence of invasive insects.  
Old Skool Tree Care LLC will safely and efficiently remove your tree. Many tree removals can be very dangerous and mistakes can happen – let us help.
Keep your trees in excellent shape. Trimming the right branches can help relieve stress from the tree and improve its overall health. Call me to schedule an appointment to have your tree looked at today!
Tree care work in general is hazardous, but tree removal can be especially dangerous. Successfully felling a tree requires knowledge of tree physics, biology, dangerous tools, advanced cutting techniques, and more. Contact me anytime to schedule a free estimate.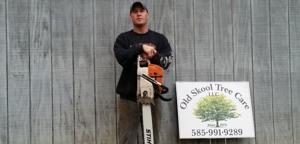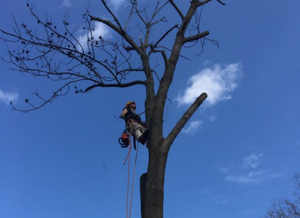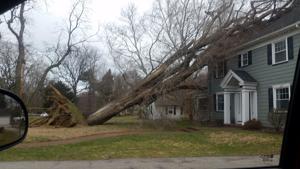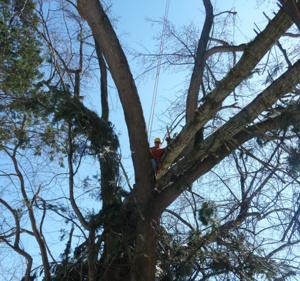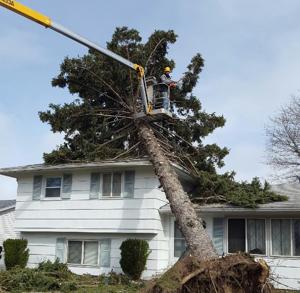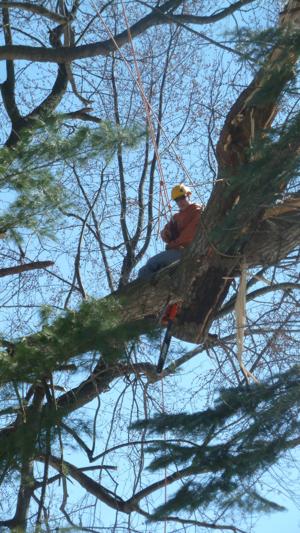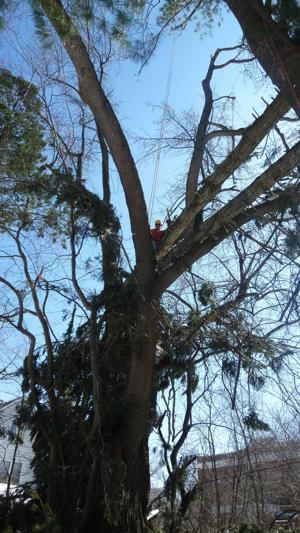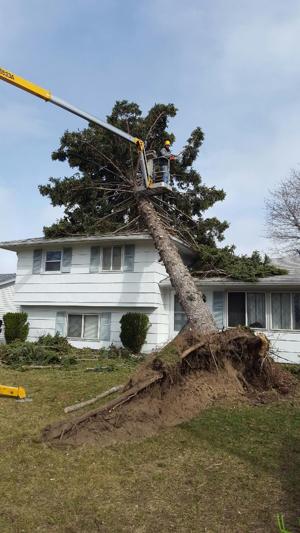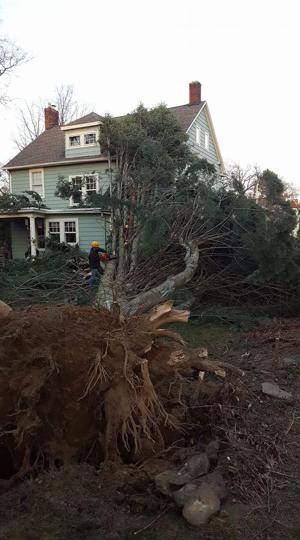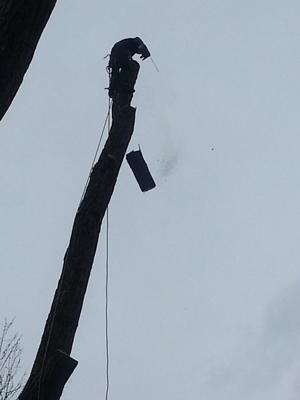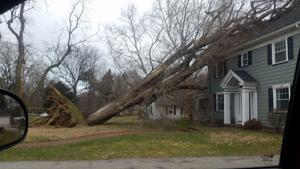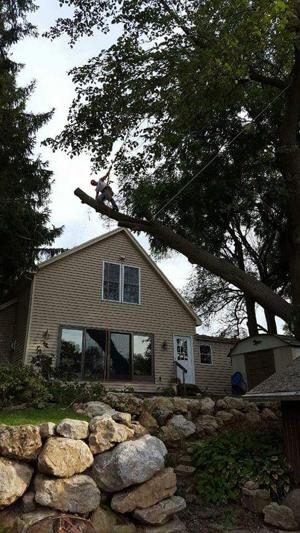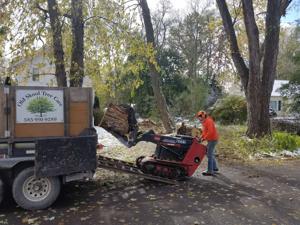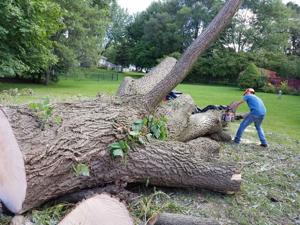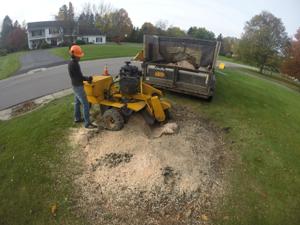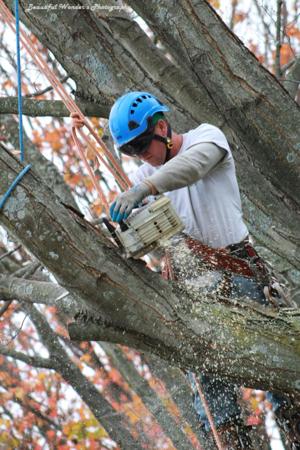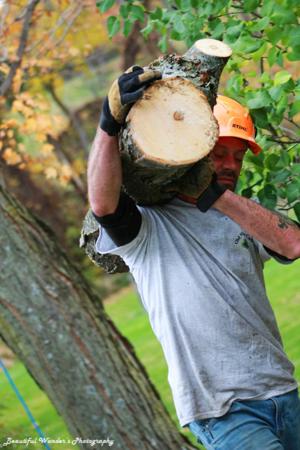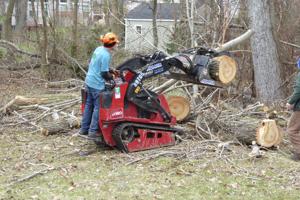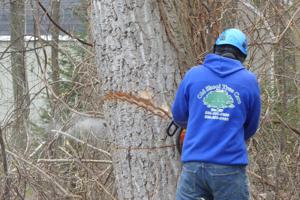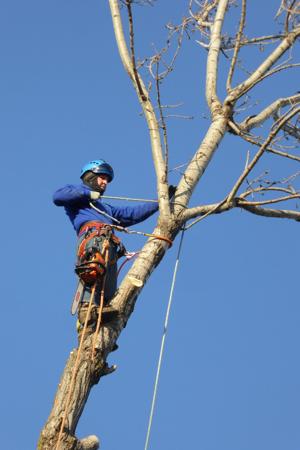 award for exceptional services and reviews
Hi, I'm Max Yantachka President of Old Skool Tree Care LLC. I've been a professional arborist for over 15 years and am skilled and trained in successfully removing difficult trees. Call me anytime at 585-991-9289 to get a free estimate. We strive to make every customer happy with our services and leave them with the feeling of satisfaction when we complete our work. Thank you again for choosing us!