Canandaigua, NY –The Salvation Army of Canandaigua is once again partnering with Canandaigua National Bank & Trust (CNB) for its annual Red Kettle Christmas fund raising campaign and bell ringing, which begins community wide, Friday, November 29th.
CNB's Main Office and Regional Service Manager, Gehrig Lohrmann, will be serving as honorary chair of the holiday tradition that runs through December 24th.
"It's important to remember that The Red Kettle Campaign is truly about helping our neighbors and providing for our community. I am pleased to be honorary chair for a second year and to be able to host the Red Kettle Kick-Off Campaign at CNB," said Lohrmann.
The campaign goal for this year is $110,000 and the Salvation Army is confident the Canandaigua community will meet the challenge to help their neighbors in need. "Please consider giving something, even spare change, as all funds raised stay in our community to help our residents and neighbors throughout the year," explains Lohrmann.
CNB will host kettles on Fridays, November 29th, December 6th, December 13th, and December 20th at the following branch locations:
§Bloomfield Office – 4 Main St., Bloomfield
§Canandaigua - Main Office – 72 South Main St., Canandaigua
§Canandaigua - Lakeshore Office – 709 South Main St., Canandaigua
§Honeoye Office – 8633 Main St., Honeoye
§Victor Office – 61 West Main St., Victor
The 2019 Red Kettle Campaign kick-off was held at the CNB Main Office on Thursday, November 7th. A $1,000 donation check was presented to Majors David and Pamela Rhodes of the Canandaigua Salvation Army Corps by Gehrig Lohrmann – Community Office and Regional Service Manager, and Mike O'Donnell – VP, Business Banking Officer.
Red Kettle funds support ongoing programs including afterschool and summer day camp programs, crisis intervention programs, The Golden Spot Senior Center, The Youth and Family Center, and holiday assistance programs.
The Salvation Army is seeking additional volunteers to ring bells at their red kettles. Families, businesses, school organizations, civic groups and churches are encouraged to sign up as volunteer bell ringers. To volunteer, contact the Army office at (585) 394-6968. The Canandaigua Salvation Army, founded in 1895, is located on Saltonstall Street in Canandaigua.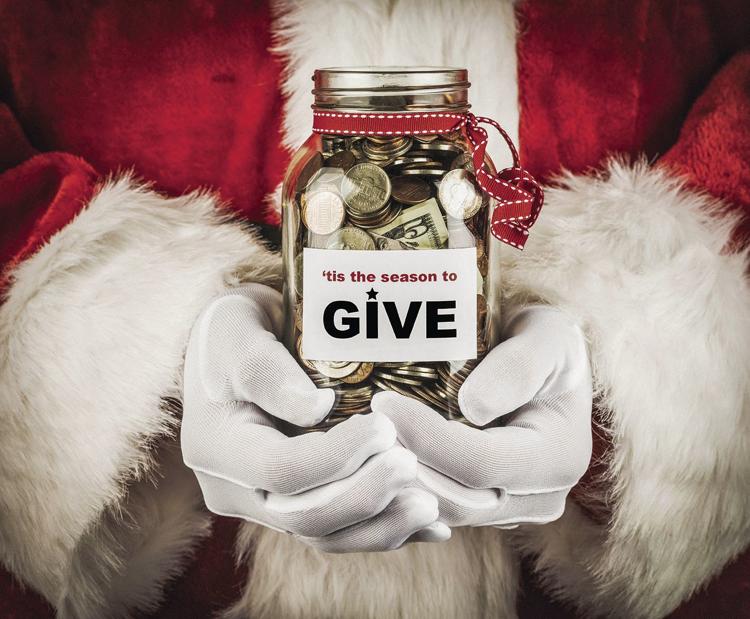 Founded in 1887, Canandaigua National Bank & Trust is the region's only locally owned, full-service community bank, with 23 branches in Ontario and Monroe counties, as well as two Financial Services Offices, located in Bushnell's Basin and downtown Rochester. Together they offer a full range of financial services for individuals, businesses, municipalities and not-for-profit organizations. For more information, visit CNBank.com.