September is Childhood Cancer Awareness month. If you didn't know that, you are not alone. Lynne Stiefler of Henrietta, a retired pediatric oncology nurse at Strong Memorial Hospital, is working to change that both by bringing joy into the lives of children battling cancer as well as by bringing awareness of their struggle to others.
 As a senior level bone marrow pediatric nurse and educator, Stiefler had interacted with many children fighting cancer and their families. After retiring, she continued to connect with them and felt she must do something to encourage these brave children. So, in 2013, Stiefler launched Cure Bears for Hope and Love. She purchases Build-a-Bears, each with an outfit, and sends each one to a child who is in active treatment for cancer. "About 2,500 bears have been sent out across the country to date," she shared. They have been sent to children in all 50 states; however, we try to stick with the lower 48. We do concentrate within our own area and deliver them locally, as well."
 As requests for the bears grew, so did support. "People connect with me to support what we do," said Stiefler, noting that Cure Bears is not an official nonprofit. "It is also popular for people to return their cans and bottles at Upstate Bottle Return locations in Avon, Henrietta, Brockport, Caledonia, Holley, Medina, Albion, Greece, and Penfield.  They simply tell them the returns are in support of Cure Bears, and we receive a check from them. We raised about $5,000 in 6 months."
 Stiefler knows from her nursing experience the positive effects such a simple gift can have. "The bears often go through treatment with the child," she explained. "One five-year-old, little girl from Nebraska dressed her bear like a superhero when it was going in with her for chemo or radiation. When they were doing other things, she dressed it in ordinary clothes. She said the bear was only a superhero when it was fighting cancer. How incredible for a five year old to say that!"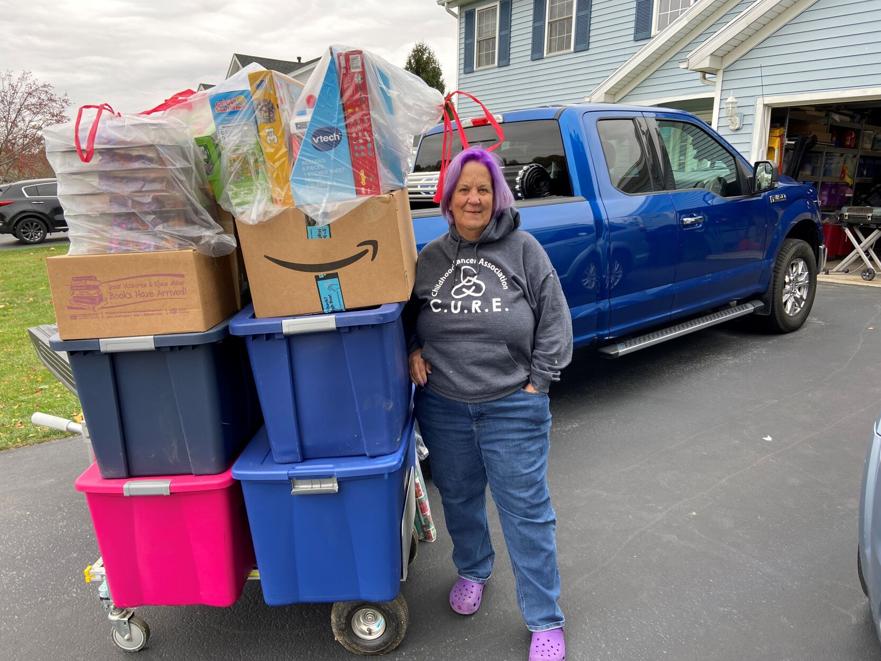 Last year, Stiefler added something new. In September 2019, Wal-Mart released My Life as Survivor dolls, a doll similar in style to American Girl dolls, but created to resemble a girl who has undergone treatment for childhood cancer and survived.  Stiefler began purchasing and gifting these dolls to children in Rochester, Buffalo, Syracuse, and Canada. When she brought one for a friend's daughter in Kentucky, she soon started receiving requests for more.
 "Originally, Wal-Mart had only planned on producing this doll as a special edition from September 2019-September 2020, in honor of Childhood Cancer Awareness month," said Stiefler. "I started a petition to keep the dolls in production. Wal-Mart saw my petition, and one of their executives along with a representative from the company which manufactures the doll reached out to me. They said they now planned to continue producing the Survivor doll and said they would like to send me some."
 Then, COVID-19 brought our country to a near standstill.  "With the pandemic, I hadn't heard from them, and I honestly only expected a few," said Stiefler. "Wal-Mart sent us 50 to deliver. I was wowed! They have all been delivered, and we have probably delivered over 250 at this point. These dolls are a good thing. They give a child something with which to identify when they lose their hair."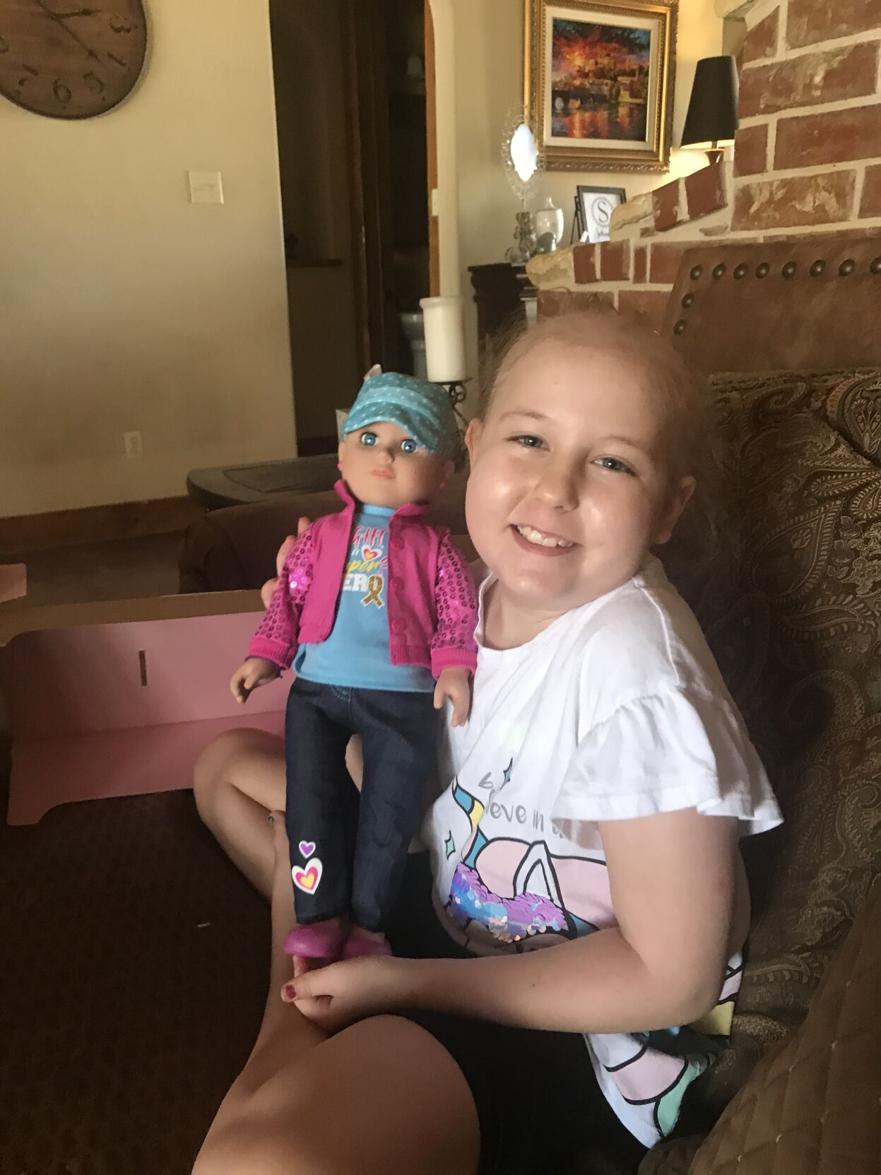 The response to the dolls has been incredible. "We are typically limited to shipping in the continental us due to costs," explained Stiefler. "One mother contacted me and explained that her daughter was in treatment. She asked me if I would consider sending her daughter a Survivor doll, but she was in South Africa. Fortunately, she had a friend in the United States with an address to which I could send the doll. That friend sent the doll to this little girl, and the little girl as so excited. There are so many photos I have received of happy children who have received our bears and dolls." 
 Lynne Stiefler hopes she will be able to continue sending Cure Bears and Survivor dolls to children and their families. "These are a tangible reminder that no child is fighting cancer alone," she said. "With the pandemic, these children are more isolated than ever before. They really love getting something in the mail. Right now, it is even more meaningful."
 To learn more or to donate, visit Cure Bears for Hope and Love on Facebook.