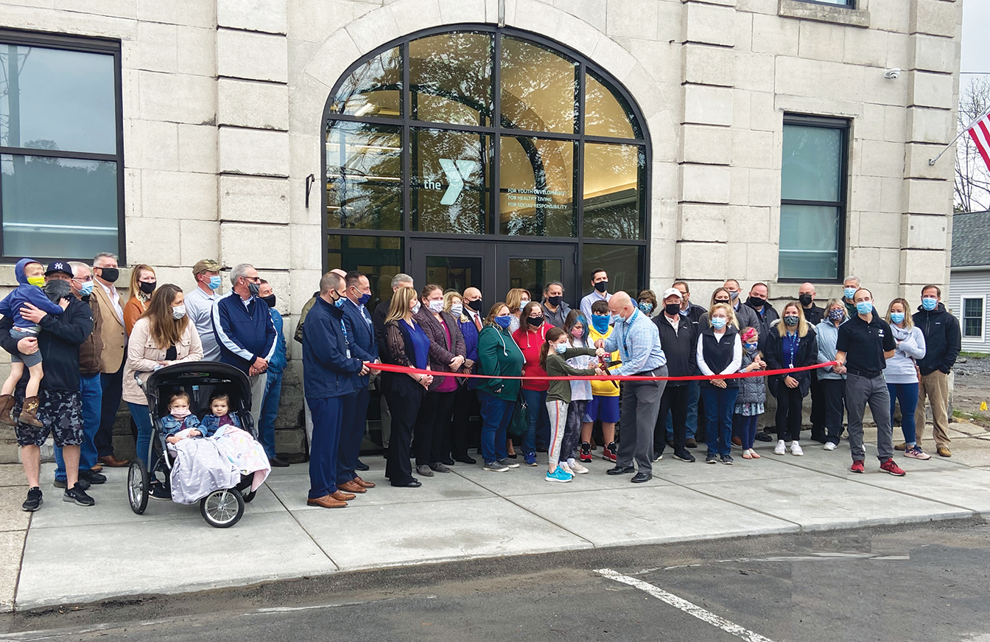 In 1851, the first YMCA in the United States was established in Boston, Massachusetts. A short 26 years later, the Clifton Springs Family YMCA was added to this quickly growing organization which now numbers 2,400 YMCAs nationwide. When the pandemic threatened to cut short the Clifton Springs Y's nearly 144 years of service to the town and neighboring communities, Y members, organizations, and local businesses alike rallied to keep this beloved nonprofit going strong. As community life resumes in these vibrant villages, many are excited to get out and enjoy the Y once again.
Established in 1877, the Clifton Springs Y, a nonprofit, charitable organization has occupied the same building that was built for it in 1879, making it the oldest purpose-built YMCA building in the United States and perhaps the world! In the nearly 150 years since, there have been several small construction projects to try to reconfigure the space; however, in recent years, its membership has grown by leaps and bounds. In its continued efforts to support area families and individuals, the Y began efforts to improve and expand with its Strengthening Communities Campaign. Its purpose? "To respond to the critical challenges faced by our community's residents," according to the Y, challenges like health, wellness, and childcare.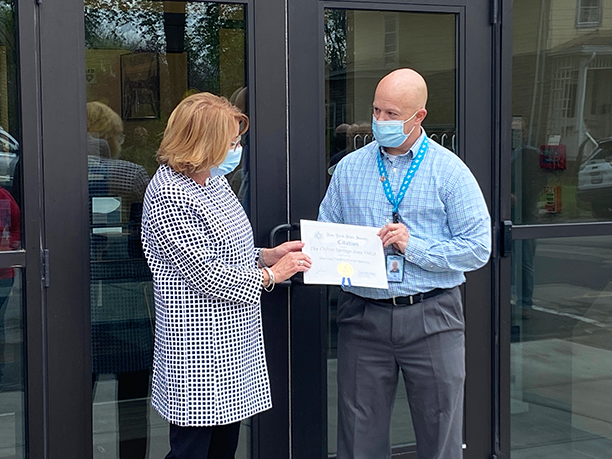 It was at this point that COVID struck and places like the way had to pause. Yet, even with its temporarily closed doors, the Y's loyal patrons continued their support. "We are a member-based organization, and several of our members continued to make their monthly payments even when we were closed, essentially donations to keep us afloat," explained Clifton Springs YMCA Executive Director Todd Freelove. Member dedication has resulted in a new Health & Wellness Center.
"A local, very altruistic family purchased the 1950's building, which had once been the Palace Theatre, situated across from the Y," explained Freelove. Now, thanks to the support of the community, the United Way, and a very helpful grant, the building has been transformed into the Y's brand-new Health & Wellness Center. Freelove is overwhelmed with gratitude.
"It almost brings tears to my eyes to think of the amount of support we have received," he said. "I am in awe of how impactful our community members are. Their support is a great reminder to our staff that our community has a lot of faith in us, and we are very thankful for that. We have an awesome group of people who went above and beyond to make this happen!"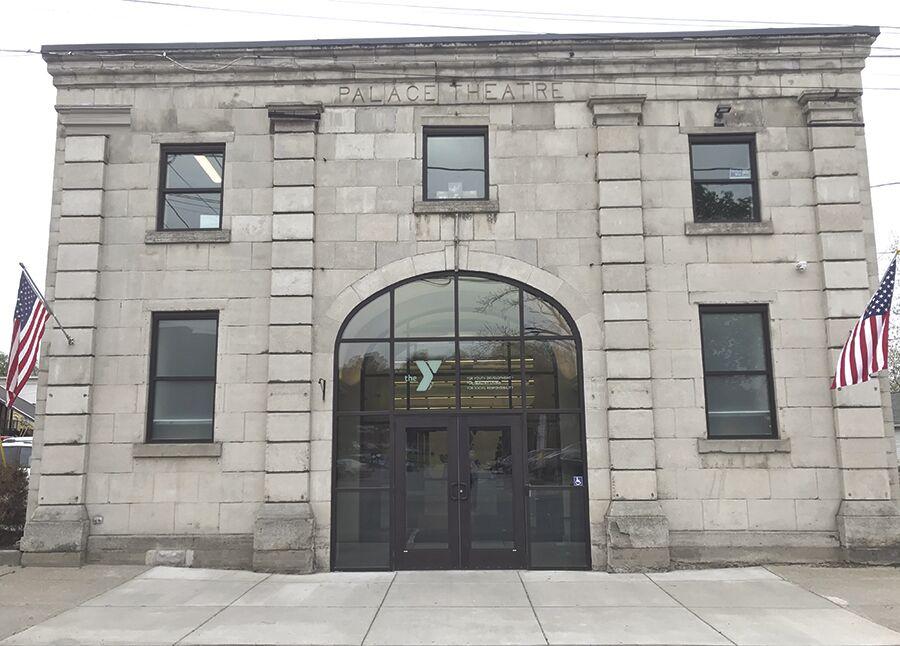 The Health & Wellness space has gone from "shipping container" size, about 1,200 sq. ft., to more than three times that size in its newly renovated building. Freelove points out that without community help and support through the United Way, none of this would have been possible. "It is their YMCA, the people of the Y," he said. "We hope they will visit our beautiful new facility, improve their health, and make friends."
In the meantime, the childcare portion of the project has not been forgotten. It is temporarily on hold. "We haven't officially received the word to start Phase II and go back into our original Y building," explained Freelove. "We support our members and families of all ages and stages of life, whether that be an 18-month-old baby or a 98-year-old senior. We are all learning and growing together, coaching, and encouraging one another. It is a great thing to be a part of."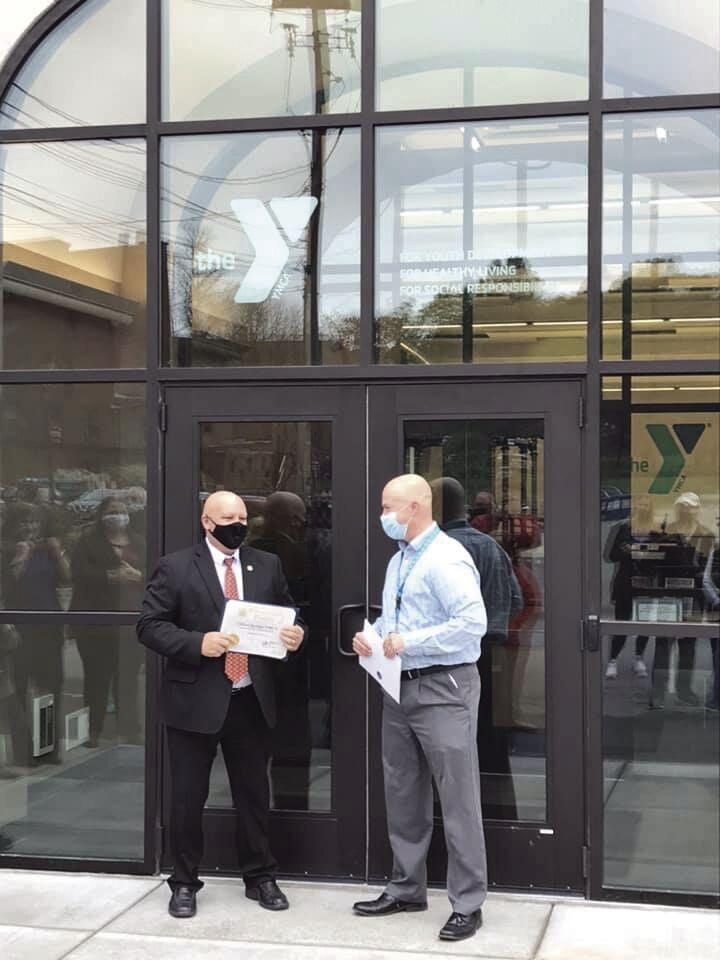 Although it has already accomplished so much, the Y always seeks to better serve area communities. "We are never just sitting back," Freelove assured. "We do celebrate what we have done. At the same time, with Phase II, we have another possible project in mind. Over the next 3-5 years, we are hoping to potentially build a new gymnasium, as well. As we move forward, we will get right back to work, continuing our mission, impacting people positively, and making our next chapter an even bigger one!"