Fashion Fest 2019, courtesy of former Miss USA Mary Therese Friel, filled Comedy at the Carlson for a sold-out house last Saturday. Featuring more than 80 models, the latest local fashions, area performers, photographers and artists, Fashion Fest donated all event proceeds to Lollypop Farm, The Humane Society of Greater Rochester. Event Planner Toni Weasner, Emcee Holly Burch, Choreographer Cynthia Andresen-Grace and numerous volunteers joined with The Mary Therese Friel Modeling Agency in creating this very successful event.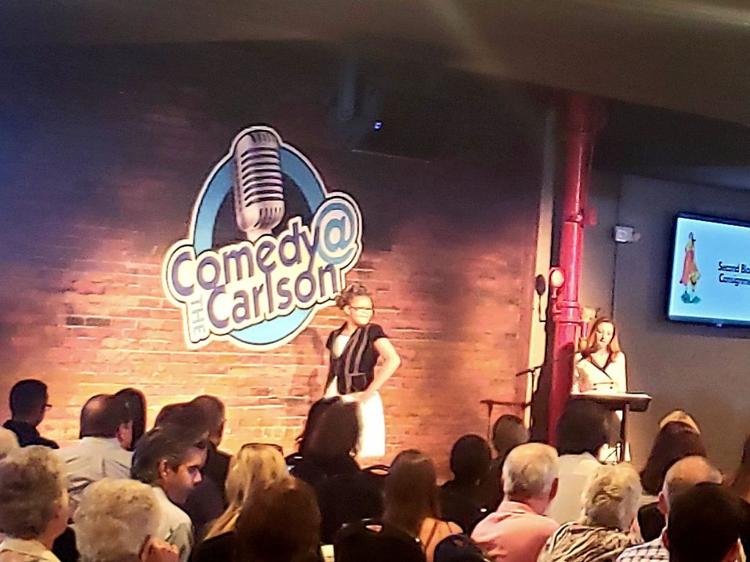 Walking the runway first were several Lollypop Farm Pet Assisted Therapy dogs dressed in charming prints courtesy of PetSaver Healthy Pet Superstore. These adorable dogs, many of whom seemed to be having as much fun as those watching, walked jauntily beside Lollypop staff down the runway.
 
              "The catwalk has gone to the dogs!" joked event organizer Mary Therese Friel. "Along with beautiful models showing fabulous fashions, we also have Lollypop Farm Pet Assisted Therapy Dogs dressed to the nines, featured on the runway."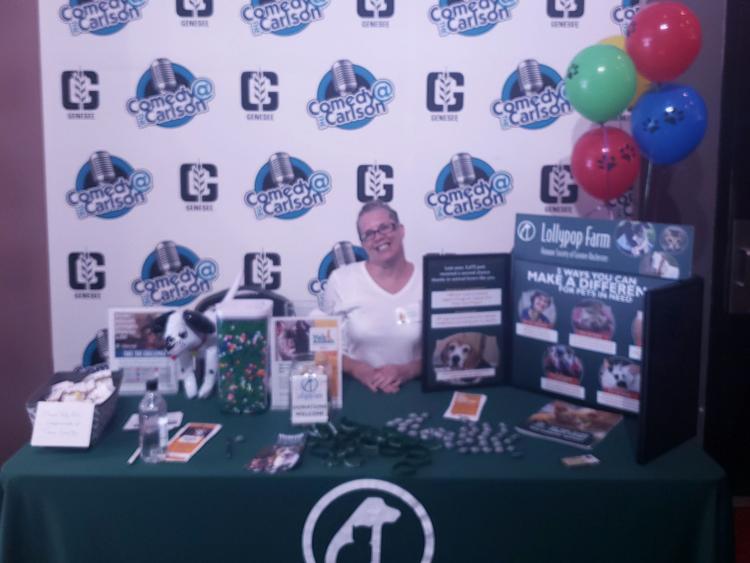 "I'm so happy that Lollypop Farm's Pet Assisted Therapy dogs will be walking the runway," added Esca Stumpf, Community Outreach Manager at Lollypop Farm. "This unique and meaningful program provides comfort, motivation, inspiration, compassion, affection and joy to approximately 4000 people annually."
             Afterwards, adult, child and teen models strolled the runway, sporting current local fashions by Chandeliers Boutique, Chico's, Cynthia Grace's Project Runway Collection, Joeval's Formalwear, Lord & Taylor, Maurices, Intrigue by Emma, Jewelry by Rosina, Second Bloom Consignment, Stein Mart and Vittorio Menswear & Tuxedo. DJ Semi Stealth provided the beats that kept energy high as the crowd admired outfit after outfit.
 
             At the candlelit tables surrounding the runway, guests ordered charcuterie, drinks and other food items from Comedy at the Carlson's full menu. Children were entertained by goodie bags and coloring items on each table, looking forward to the meet and greet with pet therapy dogs afterwards.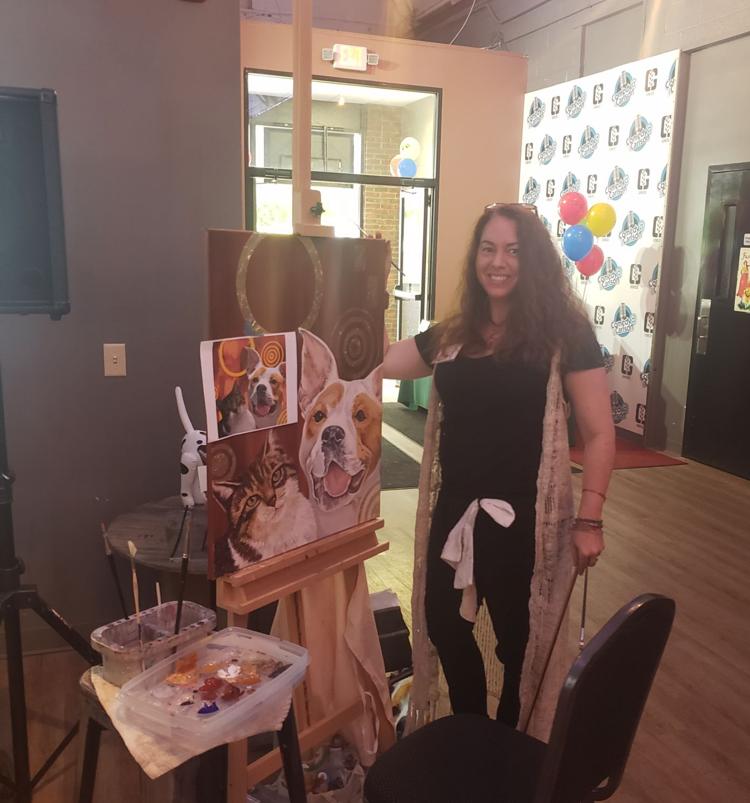 During intermission, guests were serenaded with live jazz by Jame Paul DeGraff. Many took the opportunity to view talented artist Michelle Garlock as she continued to paint an endearing cat and dog portrait. They also perused items from area vendors available for purchase or a chance auction, bought tickets to the raffle and enjoyed  the Jeff Palma Photography Photo Booth. Lollypop Farm also provided a booth with swag and information about its programs.
             Have something interesting you'd like to share with our readers? Perhaps an original story, a personal experience, community happening, or school event? Add some photos, and your story will be featured on our popular website for all to see. Who knows - it may even end up in print! It's easy to do. Go to
My Hometown
to view previously posted stories. To post your own, visit
Community at My Hometown
today!