Medal of Honor recipient, David G. Bellavia, appeared at the NYS Veterans Home on October 10 as part of a wish granting experience created by the local non-profit, Senior Wishes. Bellavia, a U.S. Army Staff Sergeant and the first living Iraq War Veteran to receive a U.S. Medal of Honor, spoke to residents, staff and guests including members of the Combat Vets Association.
             His speech was followed by a reception organized by Senior Wishes which included refreshments, and the opportunity for guests to meet with Bellavia who graciously shared his Medal of Honor, posed for pictures, and signed copies of his book.  
             The event was planned as part of an introduction of Senior Wishes to the Batavia community, as the program has just expanded from Erie and Niagara counties to also serve residents of Genesee, Wyoming and Orleans counties.
             Established in 2013 by the United Church Home Society (UCHS), Senior Wishes' mission is to honor and recognize the lifelong contributions of our oldest citizens by granting meaningful wishes that will enhance seniors' lives. 
             According to Wendy Miller Backman, Senior Wishes Executive Director, "Senior Wishes was created to recognize that our aging seniors still have things they want to do, places they want to go, or people they want to see. We transform those dreams into a reality."
             The program has granted over 250 wishes in Erie and Niagara counties, and strives to grant more wishes to seniors by expanding into more counties. 
             Wish requests may be big or small. Previous wishes have included air travel to visit long-missed family, cheering on a favorite team in person, and revisiting an abandoned hobby.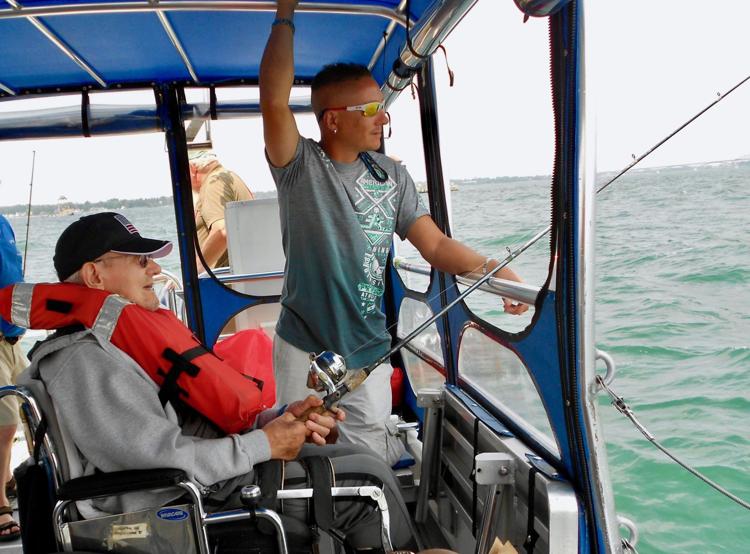 For Leonard, an 81-year-old Army Veteran who hasn't been on a boat in 20 years, a senior wish meant one more time hold a fishing pole in his hand and feeling the lake breezes on his face. Due to his wheelchair, he usually had to stay at his assisted living facility, but that day, his son Todd joined him on a boat which was able to accommodate his wheelchair, provided by the Excalibur Leisure Skills Center. It was wonderful to see them free to interact as father and son as they shared their fishing memories of long ago. After the boat ride, Senior Wishes volunteer Cheryl Schmidt arranged for them to have lunch at Charlie's Boat Yard.
             Like many seniors, Leonard was referred to Senior Wishes, in his case by the activities director at his assisted living facility. "Seniors can be nominated, or they can nominate themselves," said Backman. "We really try to make the experience special for them."
             Senior Wishes also grants travel wishes to take seniors to visit a loved one far away whom they have not seen in a long time. Charles, a WWII Army Veteran, had wanted to see his cousin in Oakland, CA for some time. Their entire family has passed on with the exception of the two of them and their family. Charles' wife LaRusha nominated him, and Senior Wishes sent Charles and LaRusha to California. Their reunion after 10 years apart was very special. Sadly, Charles has since passed away, and his family had pictures of his wish experience as well as a Thank You to Senior Wishes in his funeral program.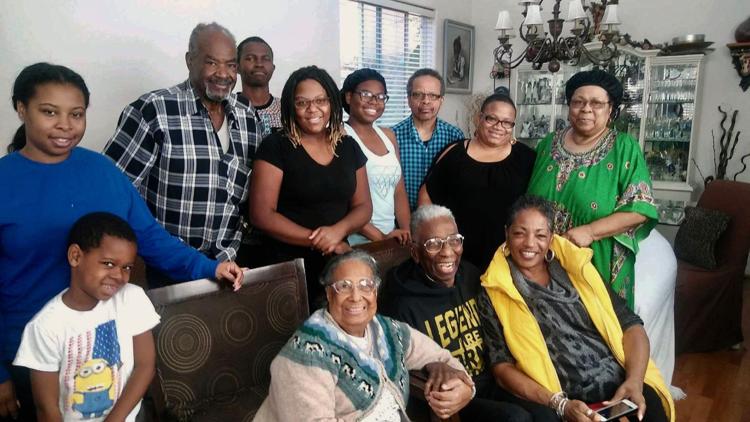 While Senior Wishes does occasionally grant life enriching wishes, such as a new sewing machine or electric mixer, to allow seniors to continue to pursue their hobbies, many of the wishes involve experiences. 89-year-old WWII Veteran Marco has been a fan of the L.A. Dodgers for as long as he can remember. His wish was granted, with thanks to Centers Health Care. Marco and his son traveled to Cleveland to watch his beloved Dodgers play the Indians. He even got to sit behind home plate! The L.A. Dodgers sent him an autographed baseball and picture of his favorite player, Kershaw whom he got to meet at the field. Decked out head to toe in Dodgers clothing, there was no mistaking who he was there to root for!
             "We fulfill many Veterans' wishes," said Backman. "From November 11th-16th, we will grant a Veteran's wish every day for our Week of Veterans' Wishes."
             Wish recipients must be 65+ and a resident of Western New York with an annual income under $38,000 for a household of one or under $44,000 for a household of two.  Permanent residents of care facilities are exempt from the income qualification. Vacations, medical items, household repairs, bill payments and travel outside of the continental U.S. are excluded.
             "I would encourage people if there is something they would like to do again and they qualify, to fill out an application and not be shy," said Backman. "We want to help make a wish come true if we can, recognizing all that our elders have given to our communities throughout the years. We love to celebrate Veterans and milestone birthdays, too!"
To learn how to apply for a wish, visit www.seniorwishes.org or call Wendy at 716-508-2121.
Enjoy this article? Check out this week's other great stories online at www.gvpennysaver.com:
             Have something interesting you'd like to share with our readers? Perhaps an original story, a personal experience, community happening, or school event? Add some photos, and your story will be featured on our popular website for all to see. Who knows - it may even end up in print! It's easy to do. Go to My Hometown to view previously posted stories. To post your own, visit Community at My Hometown today!