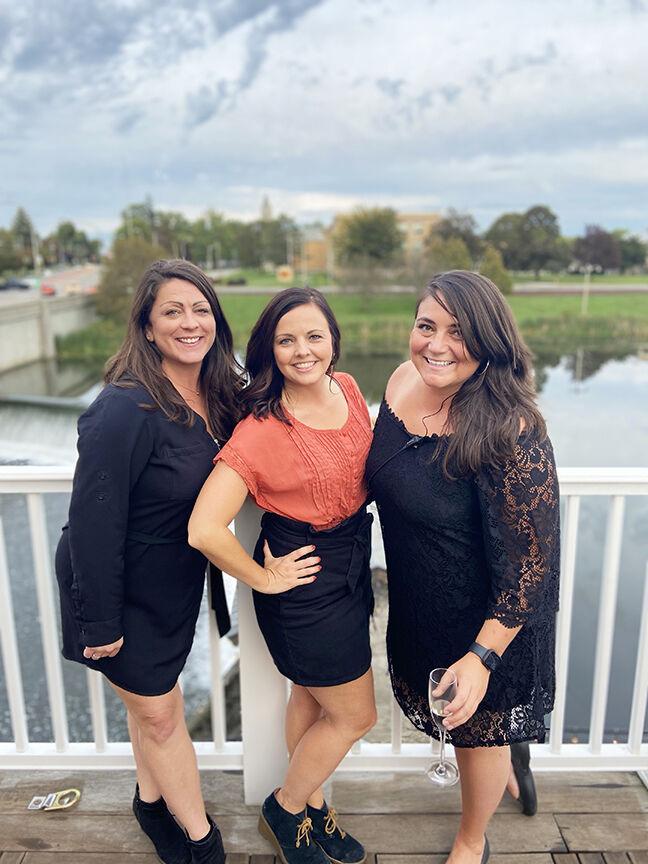 The rain cleared and a beautiful sunset was on the horizon for the End of Summer Bash event this past Wednesday. Genesee Valley Publication's Laurie Abbott and its Home Publications team worked with Farmers Creekside Tavern & Inn in LeRoy to raise support for the Cystic Fibrosis Foundation (CFF) while offering an enjoyable evening out for area neighbors. The Bash included delicious hors d'oeuvres, signature cocktails, a vendor passport challenge, and a silent auction, as well as tastings from several area wine and spirits vendors. The event aligned well with Abbott's efforts as one of Rochester's Finest.
"I have learned and continue to learn so much with Rochester's Finest," she said. Abbott recalled feeling honored to be considered one of the area's "most accomplished and innovative young leaders." She was happy to commit to raising funds in support of the CF Foundation's worthy mission. 
Enthusiastically, Abbott began researching fundraising techniques. "One of the tips we received was, 'Ask for help,' so that's what I did!" she explained. "My co-workers were hoping to hold an event around the same time to celebrate our Home magazine." Maria Valencia from Farmer's Creekside Tavern & Inn in LeRoy, also one of the Home Magazine advertisers, was thrilled to make the party happen!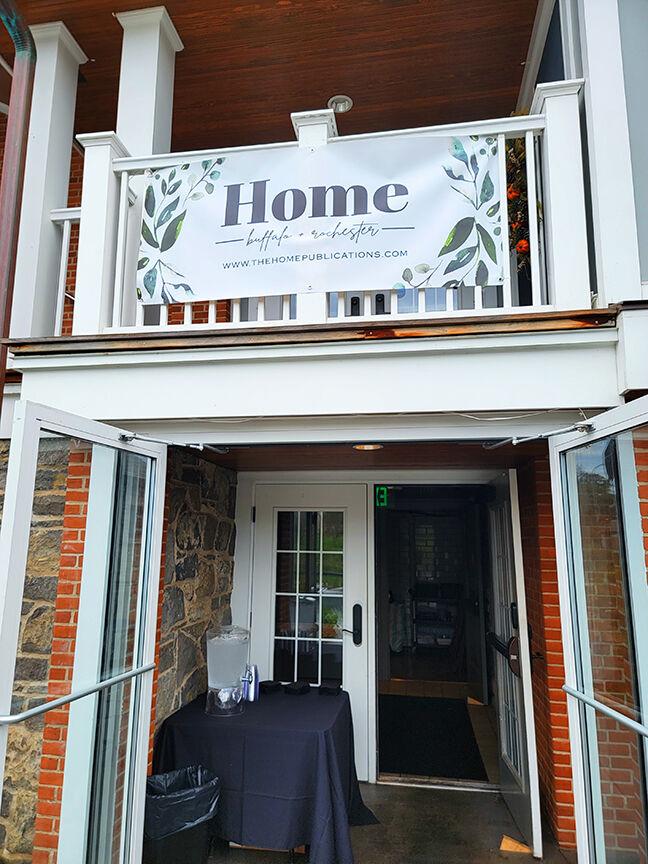 "Maria was completely on board with hosting our event," said Abbott. "She reached out to several vendors, asking if they would like to come out for our Bash in support of CFF. Creekside even crafted two specialty cocktails to benefit CFF. Many of the vendors and businesses I reached out to were happy to donate, as well."
During the Vendor Passport Challenge, one of the most exciting activities of the evening, event guests received a passport card with vendor logos. Vendors, set up on the third floor and the street level patio, included Living Roots Wine + Co., Thin Man Brewery, Lockhouse Distillery, Pleasant Valley Wine Company, Nine Pin Hard Cider, Mousier Touton Selection LTD, Bean Suntory Inc, Stoneyard Brewing Co., Rohrbach Brewing Company, and Hermann J. Wiemer Vineyard. These vendors checked their logo as each guest visited, and completed cards were entered in a prize drawing.
The Bash was a complete success. Not only did guests, including this writer, have a wonderful time, but Abbott also raised significant funds for CFF. "It was a wonderful night!" said Abbott. "There was so much love and support. Many people have CF in their family or know someone with CF. It meant so much to meet them, hear their stories, and know we are making a difference."
The experience left Abbott feeling honored and incredibly grateful. "I am so grateful to my mentor, Manuel Karam, who nominated me for Rochester's Finest, as well as to Patty Schwarzweller, the Director of CFF of Western New York. Patty attended our event with her husband, and she thought it was amazing! I would also like to thank Kara Ivison for her help and support, Sarah Christ for all her hard work and helping to make the event possible, as well as Stefan Muoio and Michael Tornatore of Equitable for their support throughout the event."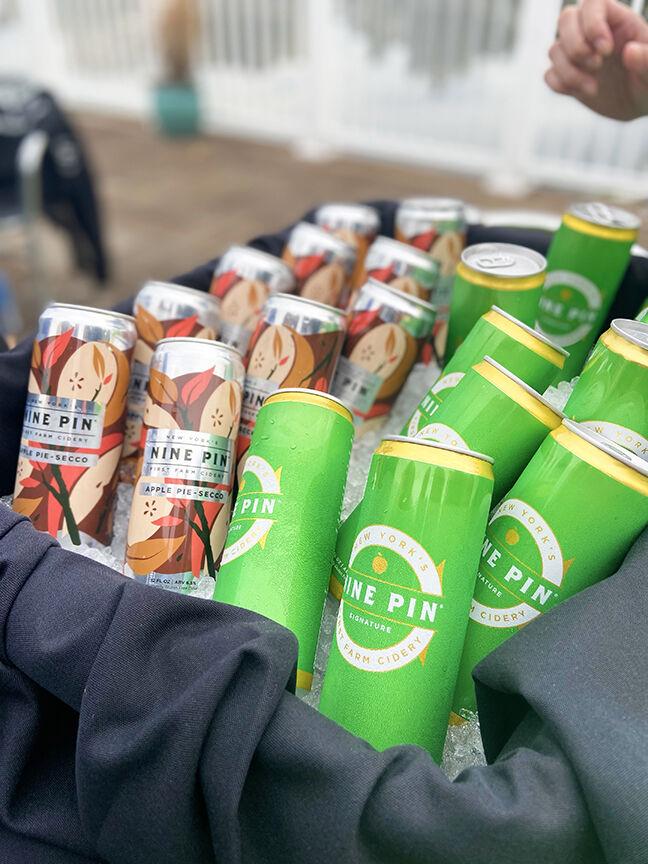 Abbott also made sure to thank those whose generosity made the Bash so successful. "I'd like to give a very special thanks to Maria Valencia, Sarah Farmer and the entire Creekside staff who not only donated funds and a gift card, but who also were very involved and supportive throughout the evening. Also, I'd like to give a huge thanks to all our vendors for coming out and for each generously donating baskets to our silent auction. A very heartfelt thank you, as well, to Rustic Buffalo who donated two baskets and two gift cards, to RSMC who donated a Family Fun Pack, and to Rachel Burbules of Bath Fitter who donated a gift card, as well. Thank you so much to everyone who came out to share this very special time with us. I am grateful from the bottom of my heart!"
Since 1955, the Cystic Fibrosis Foundation (CFF) has been working hard to cure cystic fibrosis and to provide people with the disease the opportunity to lead full, productive lives. CFF funds research and drug development, advocates treatment tailored to the individual, and works to guarantee access to specialized care based on ever-developing best practices.
Rochester's Finest works with CFF in their mission to find a cure for all people living with CF. Thanks to the cystic fibrosis drug therapies now available, and thanks to the Foundation and its supporters, many people with CF are living into their 40's and beyond!