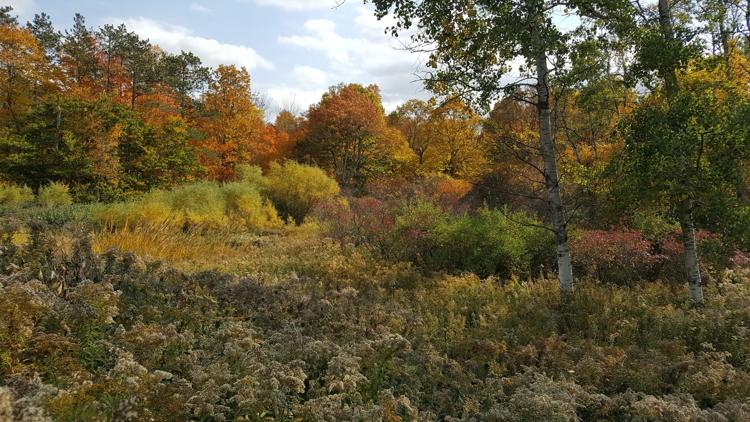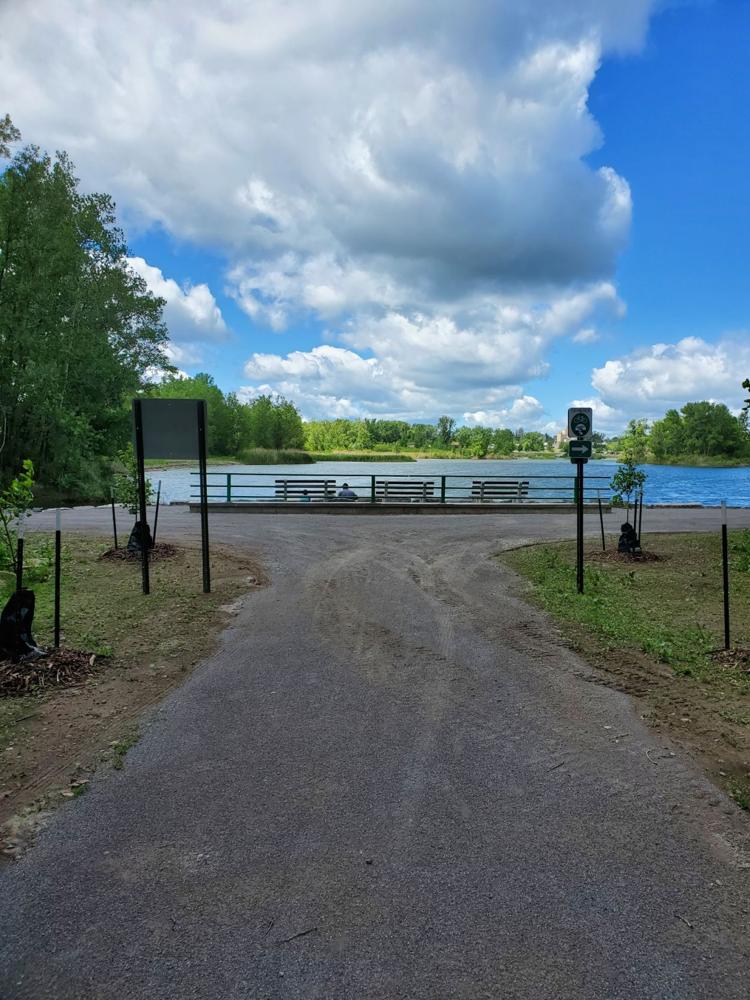 As our region continues reopening, several people grow increasingly eager to participate in activities once again. Many have at once become accustomed to working, eating, and even shopping at home while spending recreational time outdoors. Genesee County Parks, Recreation & Forestry is working to provide fun, family-friendly spaces and activities this season.
             "Walking, biking, jogging, and enjoying nature like our ponds never really stopped," said Paul Osborn, director of Genesee County Parks, Recreation & Forestry. "Our parks have remained open during this time but have not been available for driving through."
             "We just recently received our staffing, so now we are once again open to drive through from 9AM-9PM," explained Osborn. "Our playgrounds have also reopened at this point, and our facilities are frequently sanitized. Up to 25 people are now allowed in groups in parks, and we encourage guests to adhere to social distancing." Genesee County Parks are free and will remain open to the public until the first weekend in October.
             "One of our biggest assets is the Ellicott Trail," Osborn stated. "It is 4.6 miles long one way and starts on Seven Springs Road." This multiuse, 10-foot-wide, nonmotorized trail passes by Blondies Sip 'n' Dip Ice Cream, through DeWitt Park and Elmwood Cemetery to Pearl Street Road in Batavia. "This trail truly highlights recreation in Genesee County," he added. Home of the Ellicott Trail, the DeWitt Recreation Area also features a 38-acre lake stocked with brown trout, picnic shelters, a playground, boat launches, a fishing dock, and a 1/4 mile walking track.
             Also worth exploring, the Genesee County Forest, located in East Bethany, contains 431 acres of forest, meadow, wetland habitats, 12 miles of trails and features hiking, biking, geocaching, horseback riding, wildlife watching, playgrounds, horseshoe pits, volleyball nets and more.  Its Interpretive Nature Center, to reopen in Phase IV, offers local wildlife displays, hands-on activities, and a live observation honeybee hive. 

             The ACORNS Outdoor Learning Center (adjacent) provides a space for play and exploration, featuring two bird feeding stations and an artist's easel. Winter activities here include x-country skiing, snowshoeing, fishing, snowmobiling, sledding, Snowshoes are available for rent at the Interpretive Nature Center December – March.
             This year, the Genesee County Parks offer honeybee-themed summer programs for groups of up to 25 people by request.  Masks are required when inside the Interpretive Nature Center or when unable to maintain six feet of social distance.  Participants are encouraged to wash hands often; or use hand sanitizer with at least 60% alcohol if soap and water are unavailable. 
             Honeybees: Saturday July 11th, 1:00 pm - 3:00 pm -- Discover the fascinating world of honeybees and see a live beehive in action! Beekeepers explain the lifecycle and different jobs of bees while sharing cool facts and their experiences in caring for these amazing creatures. $5/person, $10/family. 
             Nocturnal Fliers:  Insects That Go Bump in the Night:  Saturday July 11th, 9:30 pm—11:30 pm -- It's a different world when the sun goes down! Dr. Wayne Gall will attract night-flying insects to a white sheet with a mercury vapor light. See these mysterious insects up close to identify them and learn cool facts about their natural history! $5/person, $10/family. 
             Kayaking at DeWitt Recreation Area: Saturday July 25th Session 1: 10:00 am–12:00 pm, Session 2: 1:00 pm-3:00 pm -- Seize the day with a guided kayak tour of DeWitt Lake! No experience needed; lesson provided! Rent a kayak or bring your own. Kayak rentals with life vests are provided by Adventures in Fitness Inc. Solo kayak rentals are available for ages 12 and up, tandem kayak rentals are available for kids under 12 and must be piloted by an adult. Guided tour fee is $20/person w/o rental, $25/person w/ rental, $12/session for children 12 and under.
             Turtle Painting: Saturday August 8th, 11:00 am–12:00 pm -- Come meet Ruby the Red-eared Slider. Learn all about her aquatic turtle lifestyle and then watch her create a painting for you to take home!  1 painting per person.  $5/painting.
             Radical Reptiles: Saturday August 8th, 1:00 pm—2:00 pm -- Reptiles are awesome! Come see a live animal presentation of turtles, tortoises, snakes, skinks, and lizards from the Buffalo Zoo and meet them up close and personal.  Touch real animal artifacts and discover the amazing lives of these scaly friends.  Space is limited, call to register today!  $7/person.
Call 585-344-1122 for more info and to register and reserve your spot! For more information, visit http://www.co.genesee.ny.us/departments/parks/.