"I honestly went my whole life without thinking about childhood cancer," said Nina Maria Brewer, cofounder of Little Yellow Hearts. Things changed suddenly for Nina Brewer in New York, Meghan Williams in Colorado and Christine Park in Georgia when their mutual friend's 9-month-old baby girl lost her battle with brain cancer. In response to this devastating loss, these friends formed Little Yellow Hearts (LYH), a nonprofit which sponsors families whose children are fighting pediatric cancer.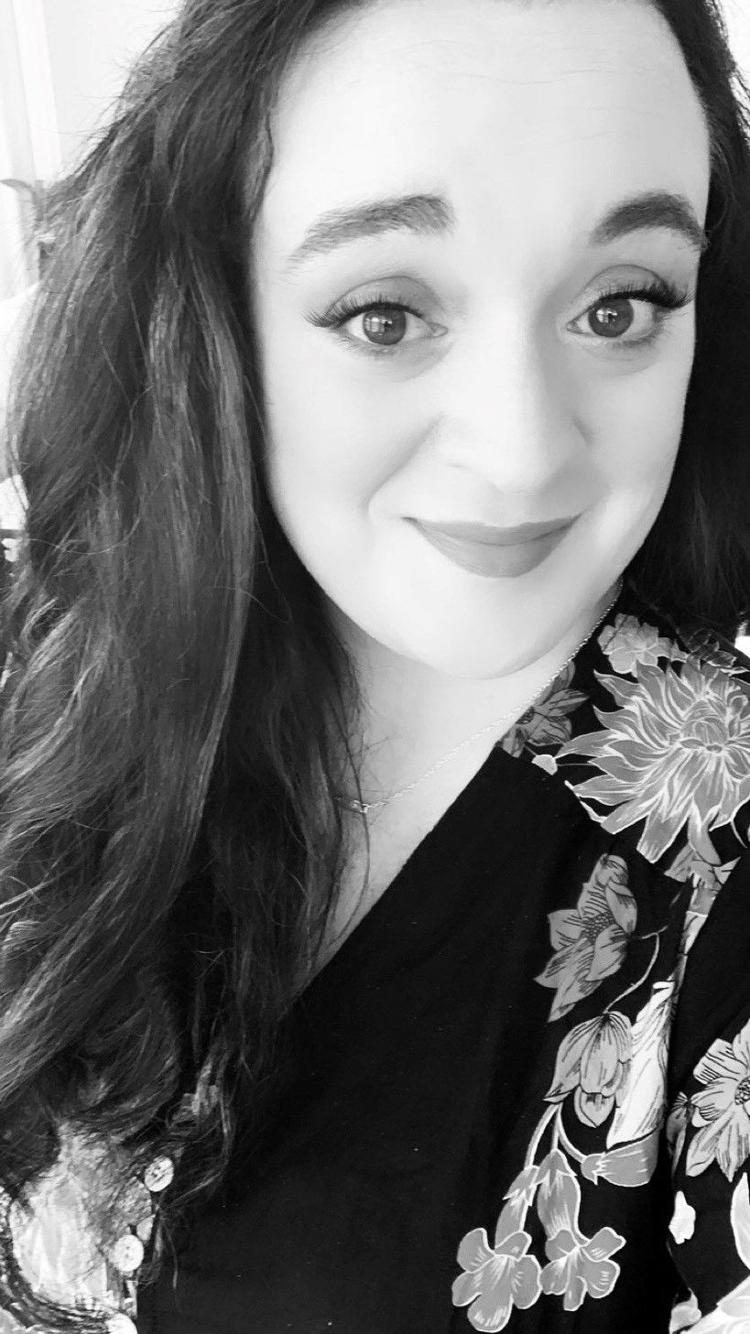 "It was very hard for us to watch," Nina shared. "You constantly hear that pediatric cancer is so rare, a rare form of brain cancer or lung cancer, but really it is not all that rare, especially when you see it in all these kids." Brewer and her two friends knew they had to do more for these children, so in February 2019, they formed LYH. Now each month, LYH selects families in which children are battling pediatric cancer and uses the proceeds of its Little Yellow Hearts subscription boxes to support them.
             "A lot of parents in these families wind up quitting their jobs to be with and care for their children, but the bills don't stop," Nina observed. "We currently support families from all over the United States. For example, one family for the month of June lives in Washington State."
 
            Brewer explained that many families are nominated through the LYH website; they can even nominate themselves. "We find a lot of them on social media," said Nina. "Some families have a lot of support on social media, setting up GoFundMe pages and raising hundreds of thousands of dollars, and other simply do not. We are looking for those families who simply do not have the means to make that happen so that we can help them if they want us to."
            Although LYH has only been in operation for fewer than five months, it has already supported 7 or 8 families. "Our original plan was to sponsor one family each month, but that was not practical," Nina said. "We are supporting three families this month alone."
 
            LYH sells subscription boxes filled with special, homemade items. "We try to tailor the packages to the specific interests of the children we are supporting," shared Nina. "One little girl, Braylon, has lung cancer, and she loves Trolls. So, we tailored her box to that. We included Trolls activity packs, hair ties, stickers, whatever we thought would capture the personality of the child. One lady even donated Troll-themed wax melts for the parents!"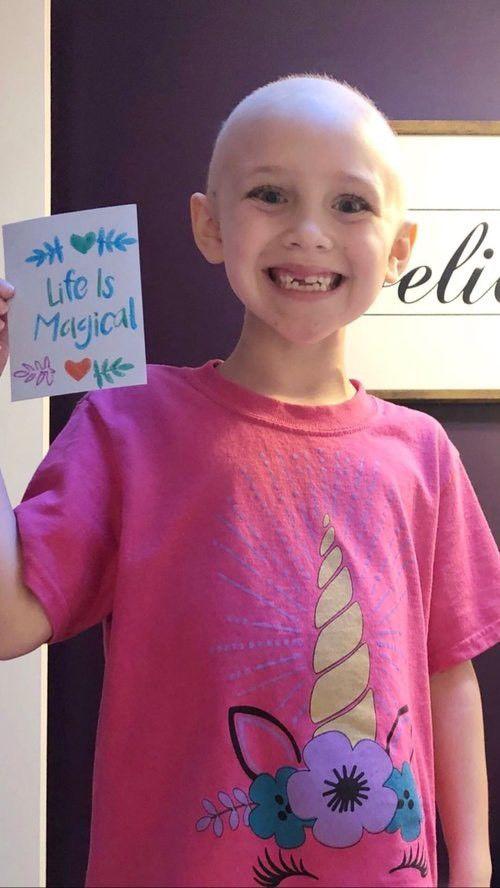 Nina and LYH are willing to go the extra mile to ensure that their packages are special and uniquely representative of these children. "We are supporting a 6-month-old baby, and he has this specific pacifier, the WubbaNub, that we were trying to track down. They are little pricey, but it is worth it because it reminds those who receive our boxes of this particular child."
            "We make a lot of things on our own to cut down on costs," said Nina. "We make coffee mugs, and we have vinyl stickers, candles and things like that which we sell. The proceeds of any packages we sell during that month are set aside for the families we are sponsoring that month. The proceeds from anything else we sell, like the candles and coffee mugs, we put back into LYH."
           Little Yellow Hearts has big plans for its future. "Eventually, we would like to contribute towards research for treatment, as well," Nina shared. "Right now, only 4% of the funding goes towards treatments. There are currently only a handful of treatments that children are able to have, so many children receive adult doses of radiation and chemotherapy. Several children die from these treatments because their bodies can't handle it."
            Nina is currently working with Trisda Marshall of Dansville to host LYH's first in-person event: a Great Gatsby Themed Party. "In-person events are so important," Nina said. "This is our first one, so I am really, really excited about it! I would like to have others and raise awareness so that people know who we are and so that they can find us. It is hard when you are just starting out!"
            The Great Gatsby Themed Party will be held on Sunday, June 30th  at CB's Bar & Grill, located at in Dansville. "The party will include a Bachelor/Bachelorette Auction, live DJ, best costume prize and raffles for several items including baskets from various local businesses," explained Nina. "I am going to be putting together a whole bunch of items to create a LYH basket, as well." Those interested in supporting Little Yellow hearts can also donate directly through their website or purchase items to go into packages.
 
            "My whole life changed the day my friend lost her baby girl," Nina said. "What really broke my heart was that my friend's baby girl was the same age as my daughter at that time. Like me, you may not think two second about it until it becomes part of your life. These are our kids. We are supposed to look out for them and keep them safe from whatever we can. Our cause is a good cause, a worthy cause, and it's worth five minutes of your time.
            Meet Monat Presents : Great Gatsby Themed Party on Sunday, June 30th, 2019 5pm- 10pm at CB's Bar & Grill, 130 Main Street, Dansville, NY 14437, with a $5 cover charge. All proceeds go to Pediatric Cancer Research.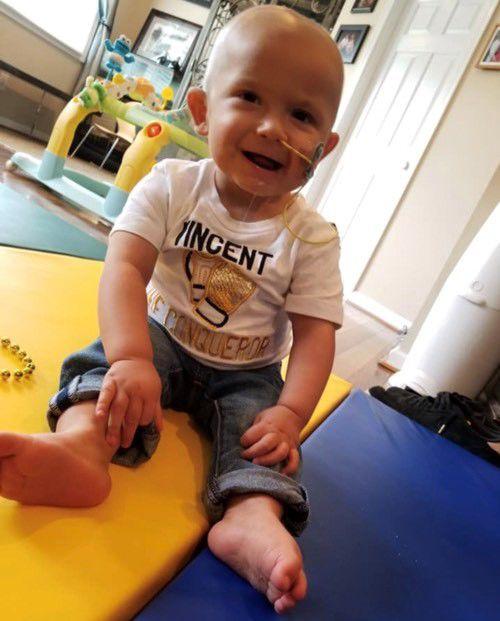 Have something interesting you'd like to share with our readers? Perhaps an original story, a personal experience, community happening, or school event? Add some photos, and your story will be featured on our popular website for all to see. Who knows - it may even end up in print! It's easy to do. Go toMy Hometown to view previously posted stories. To post your own, visit Community at My Hometown today!