Wood Library's fifth annual 5K, Fun Run and Story Walk generated almost $7,000 for the library's summer youth programs. 153 runners from as far away as Ohio, Kansas and Florida, as well as from Rochester and the Finger Lakes Region participated in the event which was held at Canandaigua's community library on Saturday, July 13, 2019.

            For the first time in the history of this event, a woman was the top 5K runner and a girl was the top Fun Runner. Melissa Johnson-White (Fairport, NY) won the 5K race with a time of 18:53. John Kohl (Camillus, NY) was the top 5K male finisher with a time of 19:52. Elizabeth Couillard (Canandaigua, NY) and Quinn Deutschlander (Canandaigua, NY) were the top female and male finishers in the 1-mile Fun Run.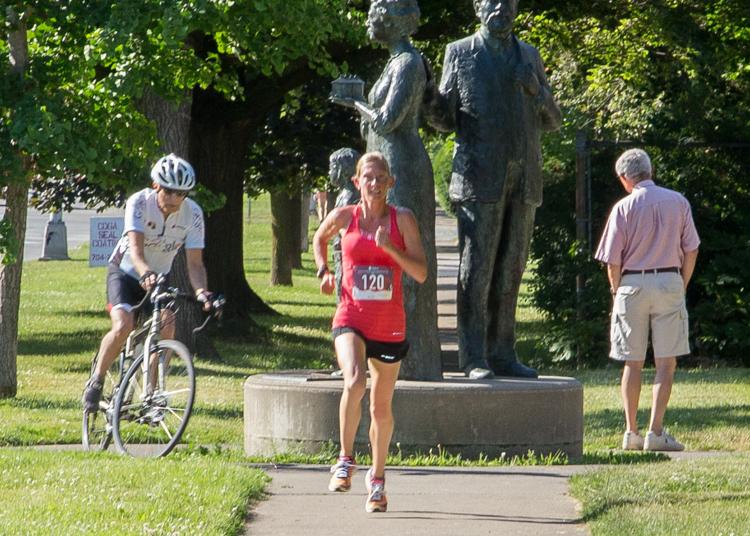 Medals and prizes were presented to the top 5K finishers in each age group. Several of those participating completed their very first 5K race. Library Director Jenny Goodemote of Canandaigua placed first among library employees.
             "We are fortunate to have the support of many generous sponsors," reported Library Director Jenny Goodemote, "Their financial contributions make this a profitable fundraiser for the library and help us offer dozens of fun and enriching programs for youth during the summer months."

             Wood Library would like to thank the 2019 race sponsors: BR Orthodontics, Paul and Maggie Bringewatt, Canandaigua Orthopaedic Associates, Canandaigua Rotary Club, Canandaigua Sealcoating, Finger Lakes Dental Care, Five Star Bank, Friends of Wood Library, Geoff Hallstead, Gary and Chris Henehan, Peter and Peggy Kane, Lantek Companies, LOLA Transport, Lyons National Bank, Moore Printing Company, Oasis Acres, Procutters Landscape, Reliant Community Federal Credit Union, Riedman Communications, Sarkis Financial Corporation, Tall Trainer Fitness Systems, Walmart Store #1673 and Wegmans Food Markets.

             A race-day raffle, music by PADJ, activities for children, and a special Story Walk rounded out the day's events.

             Proceeds from Wood Library's 5K and Fun Run fund the library's summer youth programs. Reading clubs, teen game and movie nights, crafting programs, author visits, STEM Labs and Lego programs, pajama story times, waffle workshops, and a traveling planetarium are just a few of the dozens of activities planned for youth at Wood Library through the month of August following the theme "a universe of stories."

             Wood Library is Canandaigua's full-service community library. Located at 134 North Main Street, Canandaigua, Wood Library is open seven days a week and offers traditional library services, the latest in information technology, and hundreds of educational and cultural classes and programs for all ages. It is a member of the Pioneer Library System which offers access to hundreds of thousands of books, DVDs, eBooks and audiobooks, music, magazines, newspapers, digital services and computer games.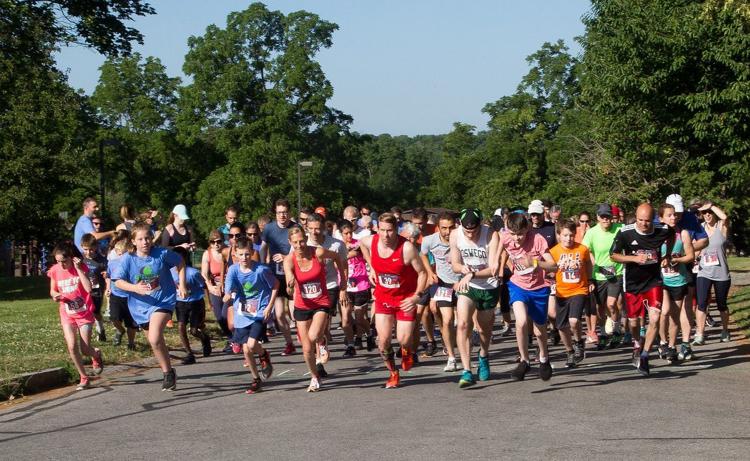 For more information about Wood Library, go to their
website
or call 585-394-1381.
            Enjoy this article? Check out this week's other great stories:
             Have something interesting you'd like to share with our readers? Perhaps an original story, a personal experience, community happening, or school event? Add some photos, and your story will be featured on our popular website for all to see. Who knows - it may even end up in print! It's easy to do. Go to
My Hometown to view previously posted stories. To post your own, visit Community at My Hometown today!