Post Spiderman, a camera crew is once more filming in Western New York, but this time, it's a little closer to home for some. Yesterday is Gone, featuring UFC Hall of Famer Ken Shamrock and Christopher Bihrle, and directed by Joe Black, is a sequel to Grace is Gone, which filmed in 2016 and starred Shamrock, by a local cast and crew throughout Western New York.
             "We are all out of Rochester," said Co-Producer Ashley Brown. "We want to create exposure for the Rochester area. Our producers, Brad Vollmer, JB, and Christopher Bihrle, has done several movies here locally, and we just started getting a cast and crew together for Yesterday is Gone six months ago." The team, who casts many local actors and uses local talent on the crew, is looking currently looking to hire additional cast and crew.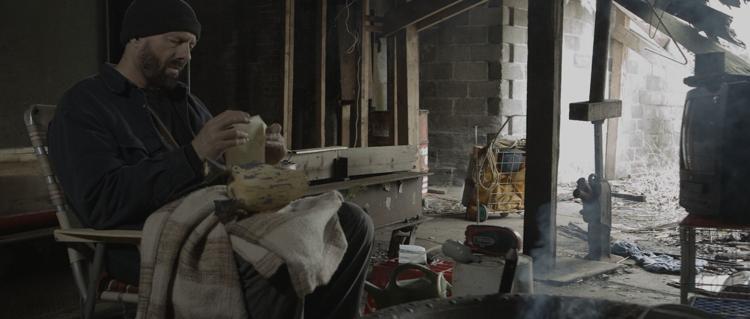 "There are so many talented people locally, and we hope to collaborate with all of them," shared Brown. "We were out in Brockport filming Grace is Gone. We have also filmed in Downtown Buffalo and some of its warehouses, on a farm outside of Rochester and recently, at Corcoran Farms, a soybean farm in Caledonia.
             "The soybean farm was one of my favorite locations," Brown said. "It was such an interesting atmosphere. There were sheep and a dog, and we had to work with this live location, sometimes incorporating these things into the movie itself." While some may find this challenging, Brown enjoys it.
            "It is actually a very fun process," she stated. "We were at the soybean farm for two weekends. We just started filming in the beginning of October, and we can be on set for 10-12 days. Each time, we have to set up the scene and make sure the camera angles are perfect for the way we want to shoot."
             Still, Brown claims it is when the actors arrive that all the magic happens. "They know their characters so well they are able to think like they do and know how each would react," she explained. "If they feel something is more natural for their character in a given moment, they will go off script and improvise; that's the fun part!"
             Sometimes, the improvisation works best, and it takes a keen eye to know when that is. Director Joe Black has the final word between the script and the improv. "He is very flexible with what works best, even if it goes off script," shared Brown. "Everyone feels comfortable working under his direction."
             Christopher Bihrle who acts and is even a collaborating writer, is no exception: "Bihrle is attached to his character, Jericho," observed Brown. "He can relate to Jericho's motivation because he, too, has children. If he feels Jericho would do something differently, he does it."
             Brown clarified that although the film centers around themes of family connections and loyalty, its setting of a dystopian, gang-ruled future following a globally devastating plague, some violence and gore and its revenge-driven narrative is likely unsuitable for younger viewers. Nevertheless, Brown stated the film's overwhelming theme is about family.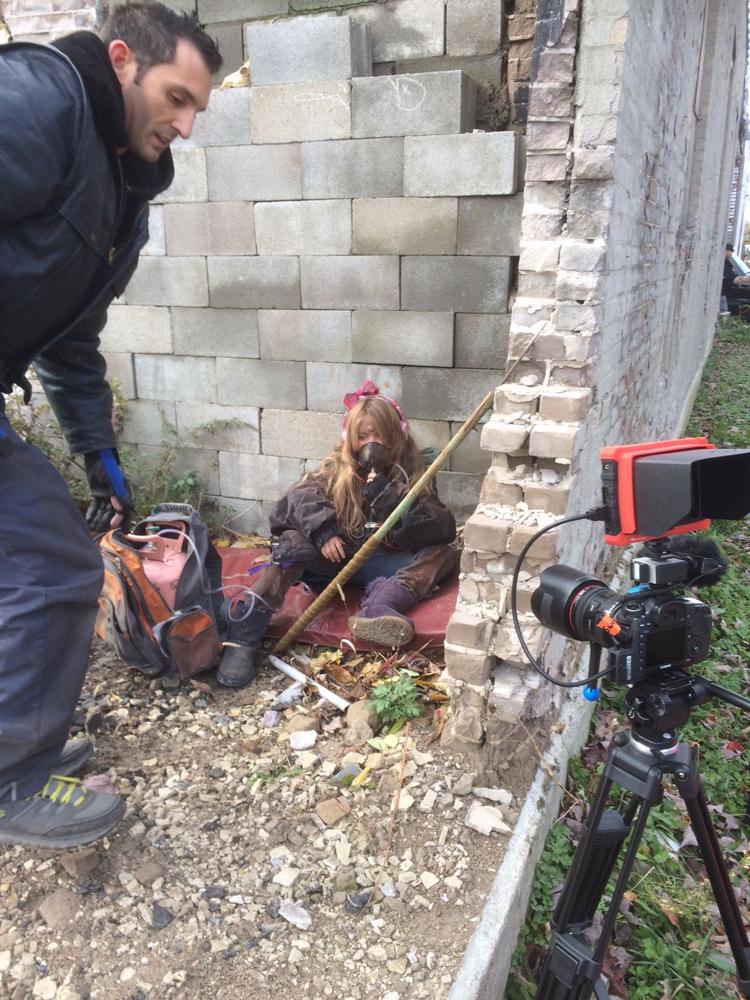 "This film centers on a father who is willing to do whatever it takes to get revenge for his daughter's death," she explained. "Jericho is willing to risk everything for his family, and people relate to that: caring for and wanting what is for their families."
            Gravitas Ventures and Cut Entertainment plan to release Grace is Gone, filmed in 2016, on Video on Demand, DVD and Blu-Ray in January 2020, and is set to be followed by the debut Yesterday is Gone in 2021. "We are hoping local theaters will be interested in screening our movie," said Brown. "This will help us promote the Greater Rochester and Buffalo areas. We are also offering sponsorships for screen, IMDB and social media credit."
             As of now, the cameras are still rolling. "We are looking for additional local actors, actresses, extras, local businesses, a local junkyard and a local church in which to film movie scenes, and additional film crew, including audio help," Brown stated.
For more information, email Yesterdayisgonethemovie@gmail.com and visit Yesterday is Gone the Movie on Facebook.