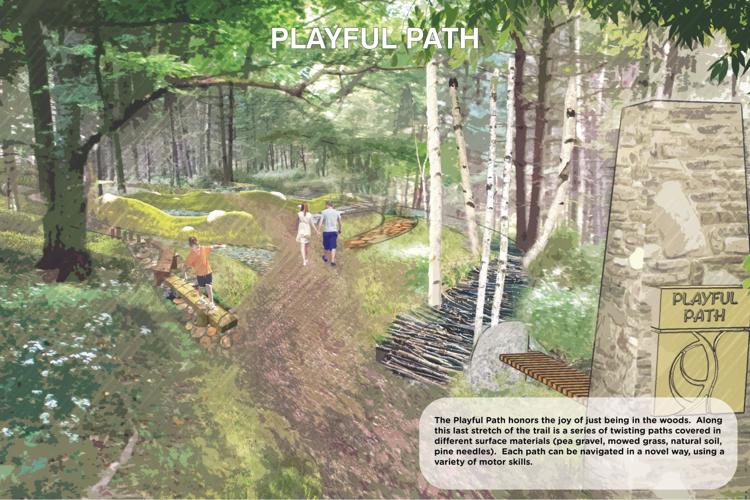 The highly anticipated Austim Nature Trail, to be completed within Letchworth State Park, has won a popular fundraising contest held by Cellino Plumbing & HVAC of Buffalo. Cellino holds this contest each year exclusively for the nonprofits of Western New York. Out of over 250 nominated nonprofits, the Autism Nature Trail (ANT) won the generous grand prize.
             Loren Penman, one of three ANT co-founders, described ANT's path to victory through the March and into April. "It is basically a popular support contest," she shared. "People cast their vote for their favorite nonprofit. They are allowed one vote per round per email address to keep the voting as fair as possible." After over 250 nonprofits were submitted, Cellino began what Penman described as a "March Madness" bracket type of voting.
             "Cellino started with the top 64 down to 32 to sixteen to eight to four and finally, to two nonprofits," shared Penman. "It was especially fun for those who are usually involved with basketball's March Madness, since that wasn't possible this year." The two top nonprofit finalists were ANT and Kirby's Korner of Buffalo.
             "By the top 16, we became the only GLOW region nonprofit left in the competition," stated Penman. "The rest were from Erie County. That was quite an honor." As the two finalists, Kirby's Korner and ANT presented to Cellino Plumbing & HVAC via Google Hangouts, and Cellino's staff members voted.
              ANT won the grand prize: one of Cellino's brand-new, company trucks wrapped in an artistic design that features ANT, and this outstanding visibility is not all. "For one year, 5% of revenue from the truck's profits will be donated to ANT which typically falls between $20,000-$30,000," said Penman. "We are in the process of working with a graphic designer and Cellino. We are excited!"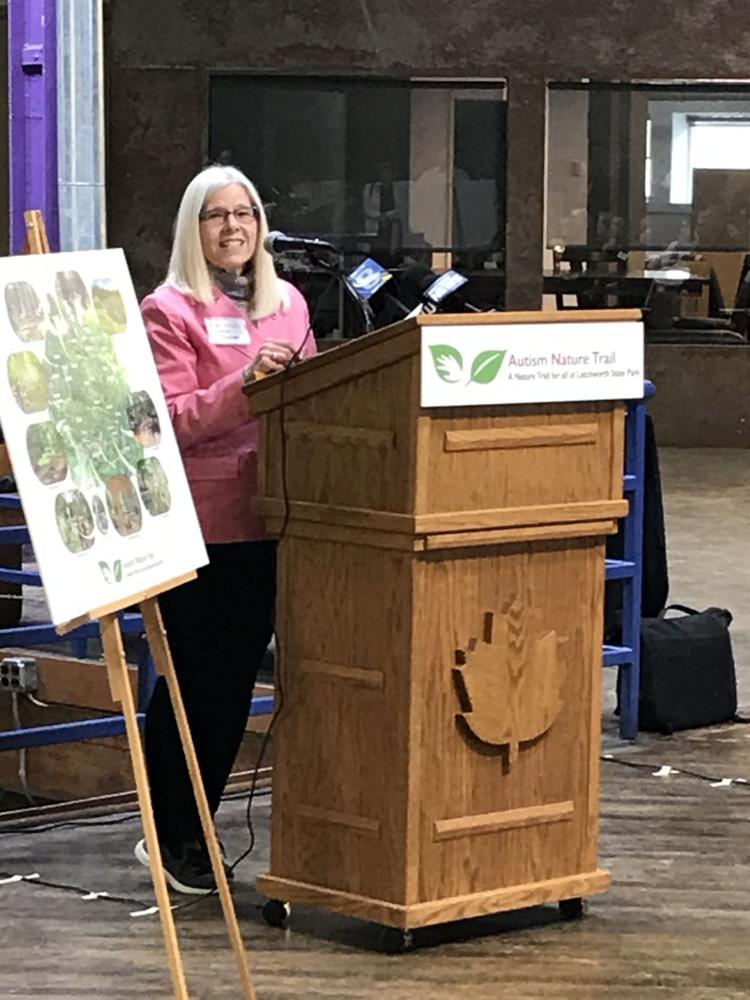 Penman is also pleased that ANT will be seen in Erie County. "About one third of Letchworth State Park's annual visitors come from the Buffalo area," she explained. "We are really thrilled. This was a big win."
              Once completed, the Autism Nature Trail will consist of eight stations along an existing trail in close proximity to the Humphrey Nature Center within Letchworth State Park. The trail will utilize existing infrastructure, including things like bathrooms, shelters and Wi-Fi. Trail features continue to be developed by experts such as autism specialists, occupational therapists and special education teachers, to ensure that it will be a space everyone can enjoy and from which everyone can benefit.
              Besides its robust seventeen-member advisory panel, ANT has received advice and support from other notables, including well-known autism spokesperson, Temple Grandin. "She said she is not aware of anything quite like this anywhere, and she travels extensively," stated Penman. "We are also working with architects as well as a natural playscape designer from Ithaca College. These incredibly talented people have been very generous with their time."
              One of the challenges ANT has faced has been making the unpredictable outdoors more predictable. "The beginning of the trail is also the end of the trail, and there is a pavilion at the beginning about what visitors are going to see as well as other explanatory features." ANT will also have special personnel from Perry Central School District as well as Camp Puzzle Piece of Rochester. "We knew the park had its hands full already, so we did not want to add to their load."
             For this purpose and to provide for the trail's future, fundraising has been a crucial factor in developing the ANT, a vision which came to Penman and her two project co-founders six years ago. "We have raised $2.3 million of our $3.9 million goal," shared Penman. "We want to provide for the creation of the trail and for an endowment so that it can be maintained in perpetuity. Once we reach our goal, our fundraising will truly be complete. We want everyone to be able to simply enjoy the trail without worrying about paying for it."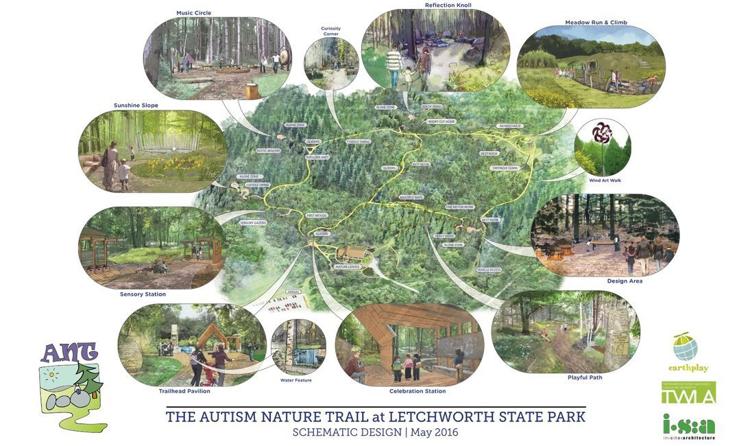 Funding has come from a wide variety of donors who realize how essential this trail is, such as a Notre Dame High School student in Batavia whose event raised over $4,000 and John Kutko, a 30-year TV sports anchor and incredibly talented photographer who plans to donate the proceeds from his 2021 calendar to autism and Letchworth.
             "People have really embraced it;  they are behind us," Penman said. "This pandemic highlighted how important it is to have the outdoors available to everyone, and we are seeing renewed interest. Families tearfully tell us that this is a great thing they can do together. Also, I recently had a conversation with the Sesame Street creator of Julia, a Muppet with autism, who hopes to integrate Julia into ANT!"
             Loren Penman encourages families to visit, "New York State offers an Access Pass free to any NYS resident who has a documented disability, which includes autism, supporting families already struggling with other expenses."
For more information, visit www.autismnaturetrail.com or "The Autism Nature Trail at Letchworth State Park" on Facebook!