The Parkinson's Foundation (PF) will host its annual Moving Day Rochester, A Walk for Parkinson's, at Monroe Community College on Sunday, September 29, 2019. This year's goal for the Rochester chapter is $190,000! This is one of more than forty grassroots events taking place across the country this year. Funds raised through Moving Day will support cutting-edge research and community programs to improve the lives of people with Parkinson's disease and their families.
 
              "My husband was diagnosed with Parkinson's Disease in March of 2008 at the age of 58. He participated in a U of R research study for several months while he was not taking any medication. His primary symptoms were not tremors, and he has never had any tremors. His PD has affected the right side of his body with rigidity, and now he is having mobility and balance issues. I have lost my walking partner, but he is amazing. He goes to the gym every other day and has great will and determination. One of the main changes to both of our lives is that we are no longer able to travel. We went on our last river cruise on the Rhine River in 2010." - Marilyn C.
             One million Americans are living with Parkinson's, with 60,000 people newly diagnosed each year. Moving Day Rochester is a fun and inspiring fundraising event that unites the community in the fight against Parkinson's. Moving Day events across the country have raised nearly $22 million dollars to improve care and advance research toward a cure.

             "Moving Day is fun. It is great exercise, and it's educational," said Kim Collins, Development Manager for the Parkinson's Foundation. "But mostly, the support of the community enables us to continue to make meaningful improvements in the lives of those with Parkinson's."
             More than just a walk, Moving Day Rochester is a celebration of movement featuring a kids' area, a Parkinson's Experience tent and a special Movement Pavilion with boxing, dance, and other activities—all proven to help manage Parkinson's symptoms.
             Fred Schwab of Atlanta, NY, who has Parkinson's, is preparing to participate in this year's walk with a team. He already completed a triathalon earlier this year and raised more than $4,000. "Living each day with Parkinson's can be challenging, but better treatments, programs and research make all the difference. Participating in events always gives me hope and reminds me I'm not alone," said Schwab.
            Funds raised through Moving Day support the Parkinson's Foundation national mission by delivering quality care to more than 145,000 people living with Parkinson's in the Rochester region, providing free resources and local services for them and their families, and funding cutting-edge research to advance toward a cure.
To learn more about Moving Day and how you, your family and friends, and/or your company can get involved, please visit
www.movingdayrochester.org
. Moving Day is made possible, in part, through the generous support of national partners Adamas, Acorda, Right at Home, Amneal, Acadia and Lundbeck, as well as our local sponsors US WorldMeds, Palmers Food Services, Mapco Parking, Pellittiere & Jonsson and Harter Secrest and Emery.
About the Parkinson's Foundation: The Parkinson's Foundation makes life better for people with Parkinson's disease by improving care and advancing research toward a cure. In everything we do, we build on the energy, experience and passion of our global Parkinson's community. For more information, visit
www.parkinson.org
or call (800) 4PD-INFO (473-4636).
About Parkinson's Disease: Affecting an estimated one million Americans and 10 million worldwide, Parkinson's disease is the second-most common neurodegenerative disease after Alzheimer's and is the 14th-leading cause of death in the United States. It is associated with a progressive loss of motor control (e.g., shaking or tremor at rest and lack of facial expression), as well as non-motor symptoms (e.g., depression and anxiety). There is no cure for Parkinson's, and 60,000 new cases are diagnosed each year in the United States alone.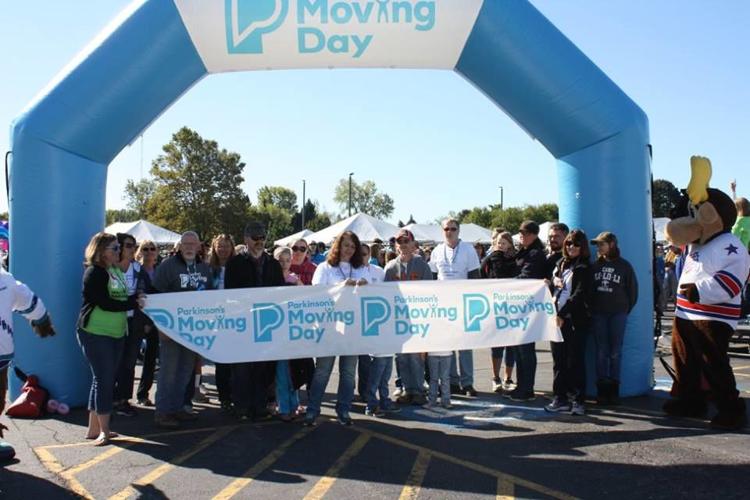 Have something interesting you'd like to share with our readers? Perhaps an original story, a personal experience, community happening, or school event? Add some photos, and your story will be featured on our popular website for all to see. Who knows - it may even end up in print! It's easy to do. Go to
My Hometown
to view previously posted stories. To post your own, visit
Community at My Hometown
today!