As COVID-19 swept across the country businesses watched helplessly as their livelihood fell victim to the novel virus. From mask wearing to social distancing, the idea of normal no longer exists for businesses in the area as they search for new ways to serve their communities.
             "We are the oldest premium winery nobody has ever heard of," vintner Will Ouweleen said as he described the O-Neh-Da Winery, located in Conesus on Hemlock Lake . Founded by Bishop Bernard McQuaid at the close of the Civil War, with the intention of supplying natural pure grade wine to local churches for Eucharistic ceremonies, the winery continues to supply 97% of their wine to places of worship spanning from Toronto to Florida.
             "It's a great place for discovery and getting out of the rat race," Ouweleen continued as he explained how the winery is looking to expand their outreach to encourage more frequent engagement within their store. "I'm hoping in the future that the winery becomes a destination for local people and those visiting from other parts of the state."
             For the O-Neh-Da Winery, remaining at the whim of ever-changing safety guidelines wasn't a feasible option, causing Ouweleen to seek solutions elsewhere. With a background in science, Ouweleen's research led him to ActivePure® Technology, a company specializing in air purifiers, "I was looking for a solution that could be immediate, that would allow us to open up to full capacity of the winery and also allow churches to open up," Ouweleen explained.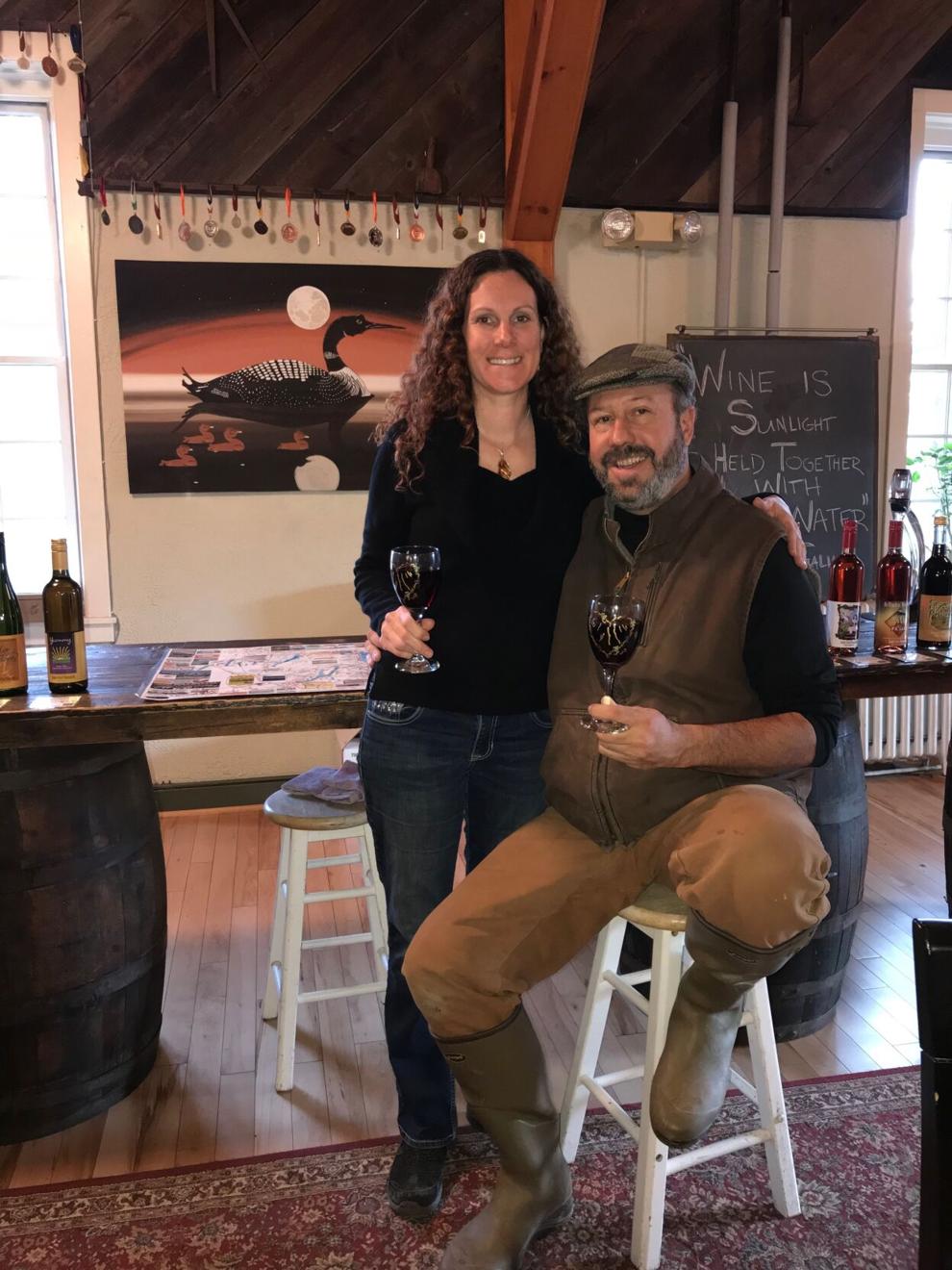 The winery's first step towards their solution came with the addition of an Air and Surface Pro Plus Air Purifier. According to Ouweleen, the installation process of his purifier was simple. Many of the ActivePure® devices can simply be plugged into an outlet, while others require an additional installation process. The technology, certified by the Space Foundation, uses NASA designed methods to remove viruses from the air through a process of releasing invisible supercharged microscopic particles at top speed. These particles then collide with viruses, bacteria, and other pathogens, inactivating them. According to their website, ActivePure® technology operates within the law of gases which allows their purifiers to be odorless and the particles they release to be invisible as they seek and destroy contaminants, safely disinfecting both air and surfaces within homes and businesses.
             While this technology has been used for many years in the International Space Station, on submarines, and in Major League Baseball locker rooms, ActivePure® Technology is adapting to the conditions created by COVID-19, creating air purifiers able to remove 99.98% of live viruses on surfaces within 7 hours and have been shown to create a 99% reduction in airborne virtual particles within 3 minutes according to their website.
             Ouweleen was so impressed with his purchase that he returned to the supplier and became a distributor in hopes of spreading the word to as many businesses as possible. "This should be national news," Ouweleen said, referring to the ability for the winery to remain functional and safe for both employees and customers.
While the EPA warns that disinfection alone is not enough to combat the spread to COVID-19, Ouweleen feels confident that ActivePure® Technology is a step towards a brighter future for small businesses as well as homes and places of worship.
             Former White House Coronavirus Response Coordinator Deborah Brix has recently joined the ActivePure® staff as a Chief Medical and Science Advisor in hopes of spreading the same message. In a recent video, she claims that ActivePure® Technology is capable of allowing individuals to gather indoors without a mask. It is progress ActivePure® hopes to improve upon until a return to normal is no longer a pipe dream.
             With the future still uncertain, Ouweleen and ActivePure® are hoping their discoveries will have a positive impact in their communities. "I have high confidence that it's going to work going forward, no matter what we face," Ouweleen said of the purifiers currently cleansing the air in the winery. "I would encourage everyone who's concerned about the quality of the air they are breathing indoors to check out the technology for themselves."
Love to write? You could earn $25! Share your original story, personal experience, community happening or school event with us! It may be featured on our popular website for all to see, and if your story is selected for print, we'll pay you $25! Go to My Hometown at www.gvpennysaver.com or email our Hometown Editor Amanda Dudek at AmandaDudek@gvpennysaver.com!