Two local youth represented Ontario County 4-H at the National 4-H Poultry and Egg Conference in Louisville, Kentucky November 20-21. Mercie Nicol (Victor) and Luke Czadzeck (Phelps) were two of five youth selected to attend this national event as members the New York State team.
The National 4-H Poultry and Egg Conference is an event that brings together exceptional youth from across the United States to compete in poultry science contests and learn more about the poultry and egg industry. Life skills, agriculture careers, and poultry science education are important elements of the conference. The conference opened with workshops about poultry careers and also provided tours to iconic Louisville attractions, Churchill Downs and the Louisville Slugger Bat Factory. The contests that the youth compete in were: Poultry Judging, Avian Bowl, Egg Preparation Demonstration, and Chicken & Turkey Barbeque. These contests challenge and reward youth for expanding their knowledge of poultry species, food safety, nutrition, and other topics.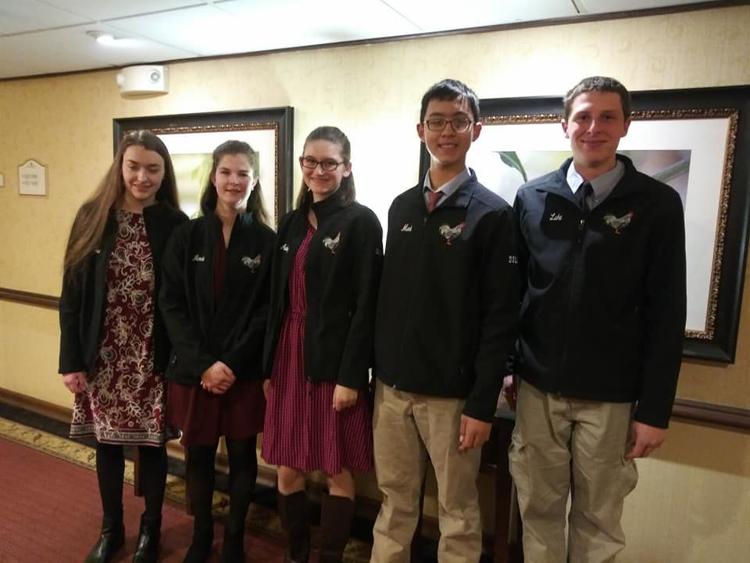 Luke Czadzeck was part of the New York Avian Bowl team with two other New York State youth. This is a quiz bowl style event where contestants buzz in to answer questions and earn points for their team. The New York Avian Bowl team did exceptional, earning third place for their efforts.
Mercie Nicol competed in the Turkey Barbeque contest which included charcoal grilling turkey and presenting an oral presentation addressing important information about the turkey industry including nutrition, national impact, and myths about hormone use. Mercie earned second place for her hard work in this contest.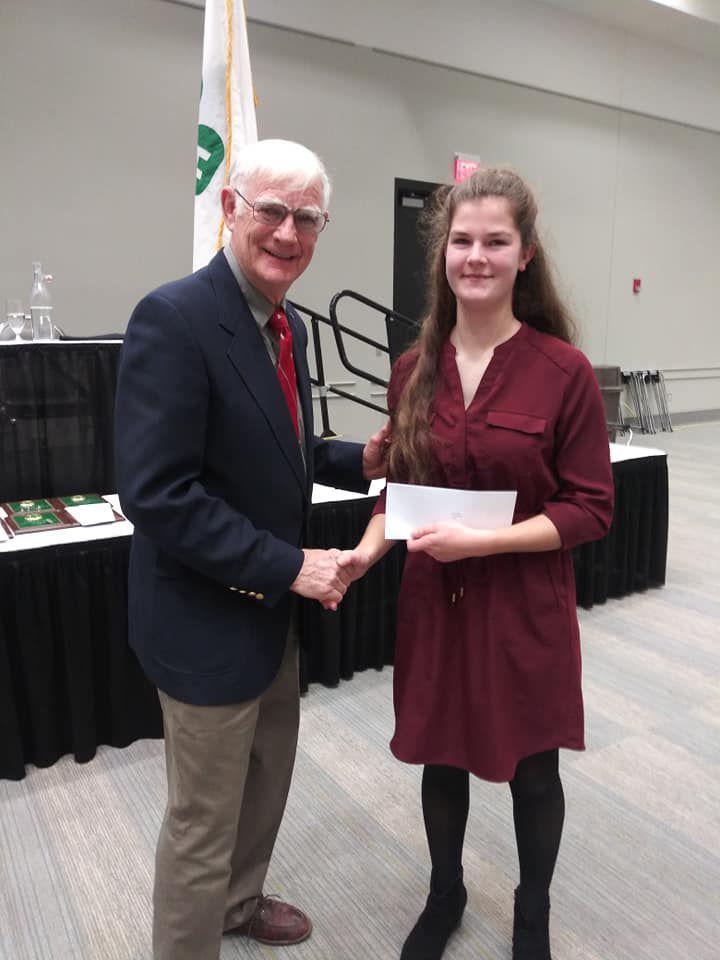 Of course, the most important aspect of this trip was the bonds formed between teammates and contestants. While at the conference, Mercie and Luke developed strong friendships with their teammates and got the chance to meet and spend time with like-minded 4-H youth from other states. On Tuesday night of the conference, all the contestants gathered at a local bowling alley to play together, exchange small tokens, and get to know each other before the contests on Wednesday. This was a great opportunity to meet other youth from all over the country and fellowship together as friends and not competitors.
We are very proud of Mercie, Luke, and their teammates for representing New York State 4-H so well and for challenging themselves at this national event.
If you would like more information about the Ontario County 4-H program, please reach out to Sarah Bagley at sab423@cornell.edu or call 585-394-3977.
Cornell Cooperative Extension is a non-profit educational organization with a mission to extend new knowledge and research-based information in agriculture, family and consumers sciences from Cornell University to county residents.  County residents with concerns or questions related to agriculture, horticulture, water quality, 4-H youth development, parenting or family financial management can call 585-394-3977 any time or visit our website at www.cceontario.org.
"Cornell Cooperative Extension provides equal program and employment opportunities."