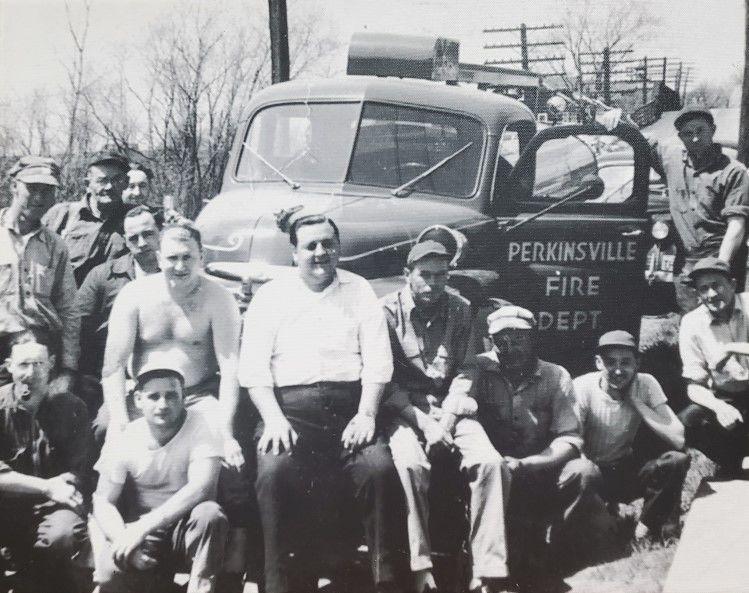 In recent months, "cancelled" has become an all too familiar word. Events of all kinds have been postponed and cancelled during our ongoing fight with COVID-19. For the Perkinsville Fire Department, however, serving the community cannot be put on hold.
             "When the coronavirus hit, we still had our Easter and Mother's Day breakfasts planned as well as our Ham and Beef Raffle, but we couldn't hold any of them," explained Fire Chief Walt Drum, Jr. "Our Fearless Hook and Ladder #1 of Perkinsville helps support our fire district with funds to aid in the purchase of fire equipment. Our donations to the fire district help to keep the taxes down low."
             This volunteer fire department has been serving the community for a long time. Established in 1892, the Fearless Hook & Ladder #1 of Perkinsville has been looking out for area residents for 129 years. Raising money for the needs of the fire department, such as a fire hall, has been a priority since its inception. In 1971, the Ladies Auxiliary was founded and participates in supporting the fire department, as well. After many years of hard work and sacrifice, the Perkinsville Fire District was established in 2012 to include the Loon Lake area as well as Perkinsville, and its average number of calls has risen from 42 to 75 a year.
             "We cover an area from County Line 63 to the Fremont Townline," said Drum. "We also contract with South Dansville to cover a sliver of their area, and we participate in mutual aid calls in nearby areas such as Wayland, Dansville, Sparta, West Sparta, Cohocton, and Fremont." The fire department responds to calls regarding fires, motor vehicle accidents, medical calls requiring EMS and could be called upon to assist with water emergencies due to their coverage of Loon Lake.
             "It is so important to keep taxes down in the Loon Lake area which is taxed more heavily," explained Drum. "We work well with the Loon Lake Association, providing fire and EMS support during their fireworks displays. They have been very good to us over the years."
             When this worthy local institution decided to hold a Father's Day drive thru chicken BBQ at the Perkinsville Rod and Gun Club to raise support, the community showed up in droves. "We sold 572 heads of chicken and had them all cooked in a little over two hours," shared Drum. "We are grateful to Seneca Foods for donating vegetables for these meals." Orders were placed online and through call-in ordering. "It was our first time, so of course, there were some bumps, but we now, we are better prepared for next time," Drum added. "Retired, active and junior members all pitched in, and it went very well!"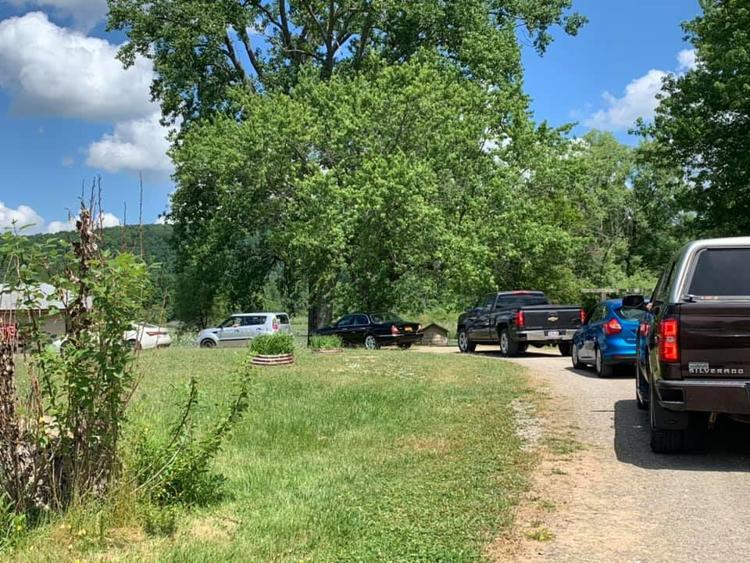 The BBQ even attracted the attention of New York State Assemblywoman Marjorie Byrnes who stopped by. "I saw Assemblywoman Byrnes as she was pulling away," recalled Drum. "She bought two dinner and gave us a donation, as well. She has been very supportive of local fire service and things like that, which is wonderful to see from someone in her position." Assemblywoman Byrnes had previously awarded Perkinsville firefighter Gerry Kiesl with an award for his many years of service.
             "I think it is important to support our local fire departments at their chicken barbecues because they do so much for our communities on a volunteer basis," said Assemblywoman Byrnes.
             To Drum, events like these allow the Perkinsville fire department to continue serving a deserving community. "We are purchasing a new engine which is replacing one that has seen 27 years of service," he explained. "Our commissioners, who live all over our community, are very good. I cannot say enough about them. They are the best group and so supportive, helping us get what we need."
             "We have been here since 1892," he continued. "Now, our town essentially has two churches, a post office and our fire hall, but we are still here to serve, protect, and help in anyways we can. We have a good membership, great vehicles and a find bunch of officers. Our juniors also truly help out and do a phenomenal job. It isn't easy. It requires a lot of training and hands-on work, but if we can keep even half of them, we are doing pretty well."