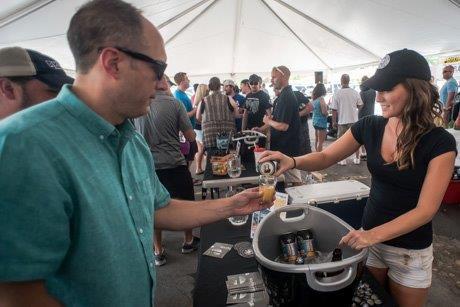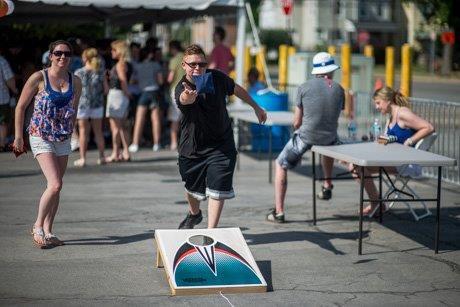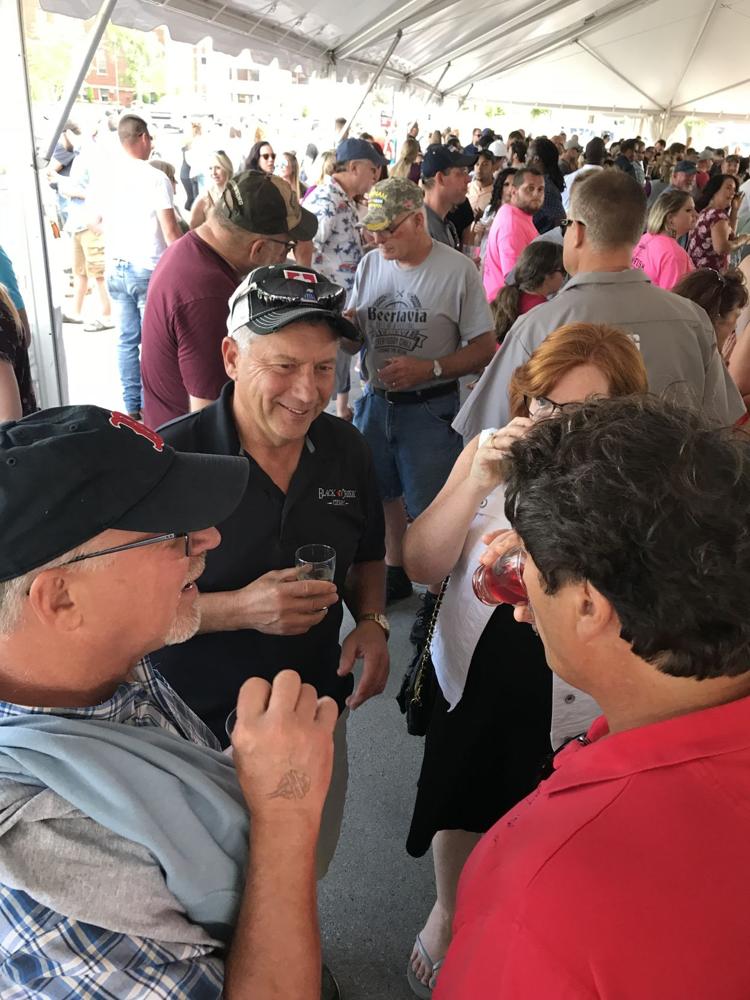 Billed as "The hottest beer festival [with] the coolest beer and people," Beertavia Craft Beer Festival will delight casual sippers and conosuirs alike with a myriad of craft beverages featuring distinctive, New York flavors. The City of Batavia will welcome anywhere from 20 to 30 local breweries, cideries and meaderies this year, showcasing Upstate products and craftsmen.
 
             Participating breweries will include Community Beer Works, Blue Toad Hard Cider, Resurgence Brewing, Eli Fish Brewing Company, Southern Tier Brewing, Amber Lantern, Windy Brew, Thin Man Brewing, OSB Ciderworks, 810 Meadworks, Rogers Brewing Company, NY Beer Project, Hamburg Brewing 42 North Brewing Company and Buffalo Brewing Company.
             "People just want to try something different, and they like the idea of the small guy getting out there," said BID Director Barb Dietrich. "These breweries also like to tell their stories, describe their process and what makes them unique. People enjoy that. I cannot think of a single brewery that is not sending its brewmaster."
             "Everything will be enclosed on the corner of Bank and Alva," said Dietrich. Within the secure, fenced space, a huge tent will house the breweries while rest of the area will be turfed to create a park-like setting for activities such as yard games. "Every ticket holder, restricted to those 21 and older, will be allowed to into the festival from 3pm-6pm and will receive a lanyard to hang around their neck with a holder which fits the event's little tasting glass," explained Dietrich. "VIP ticket holders will be allowed into the festival an hour early at 2pm and will also receive a commemorative, engraved Beertavia pint glass."
             Guests may develop an appetite while tasting several delicious craft beers, and Beertavia has them covered. "We will have two or three food trucks present for those wishing to purchase food, including the Over the Border and Center Street trucks respectively," Dietrich said. "We will also have Batavia's Best Pizza pizza slices available for purchase."
             Beertavia guests will also be entertained by DJ Jigster with his full soundboard and sound system atop a flatbed truck. "It will be raised up, allowing everyone to hopefully hear us and DJ Jigster as he takes song requests from the audience," Dietrich said. Beertavia, which has featured live bands in the past, is trying something different this year. "DJ Jigster is very good at interacting with the audience," Deitrich enthused. "I hope guests realize they can make requests!"
             VIP guests have yet another bonus to look forward to. "Under the VIP tent, Ted Hawley will teach VIP guests about how malt is made by NYS farmers rather than being purchased as it often is by several big breweries, sometimes from as far away as China," Dietrich said. "Local craft brews are so good and fresh which is part of what has made craft breweries such a phenomenal success."
             Dietrich also thanked Beertavia's many sponsors and supporters for their generous contributions. "We have some really awesome sponsors," said Dietrich. "We are very grateful to them."
The Beertavia Craft Brew Festival will take place in Downtown Batavia at the Corner of Bank Street and Alva Place on Saturday, August 10th from 3:00 to 6:00 PM, and is restricted to those 21 years of age and older. Tickets are available at Adam Miller Toys, Angotti Beverage, Bourbon & Burger and online at
www.beertavia.com
.
---
             Have something interesting you'd like to share with our readers? Perhaps an original story, a personal experience, community happening, or school event? Add some photos, and your story will be featured on our popular website for all to see. Who knows - it may even end up in print! It's easy to do. Go to
My Hometown to view previously posted stories. To post your own, visit Community at My Hometown today