When something breaks, throw it out, right? Not anymore! Repair Cafés are popping up all over New York State to repair broken items, keep material out of the waste stream and build community. These Repair Cafés are also teaching skills which are all too often being lost.
             "Repair Café was started in 2009 in the Netherlands by a woman who wanted to keep things out of the waste stream while teaching useful repair skills," said Greta Selin-Love, Community Services Librarian at Victor-Farmington Library. "We, too, hope to build enthusiasm for a more sustainable society."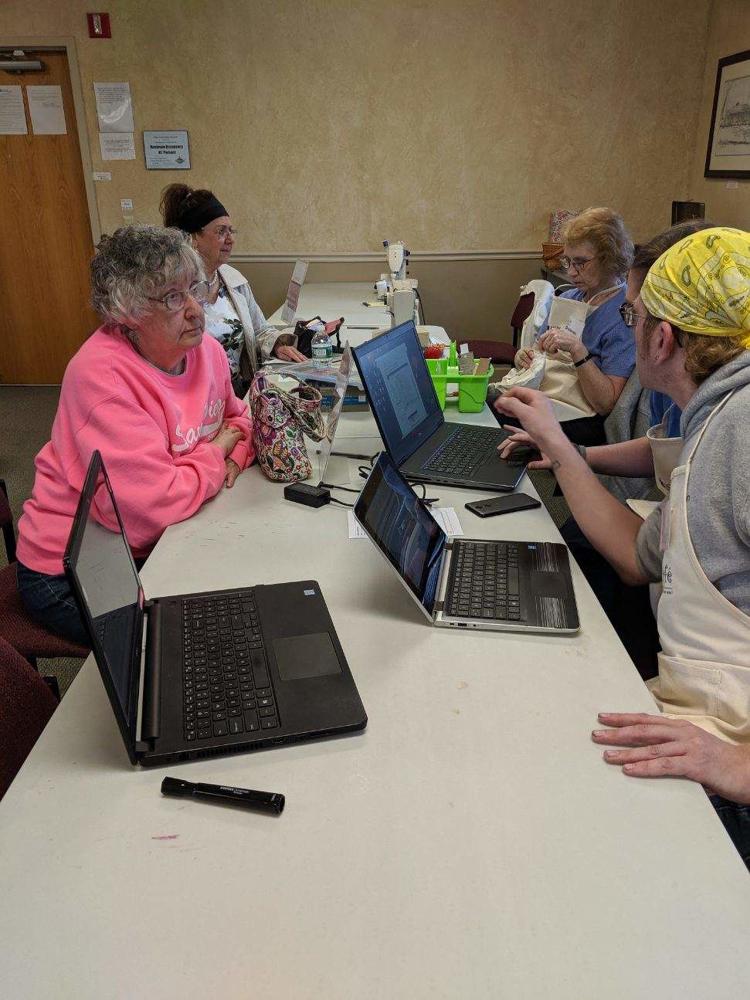 The Victor-Farmington Library held its first free Repair Café last May, and it was very well received. "The community loved it, including both our Repair Coaches and our guests," said Selin-Love. "About thirty items came through. Twenty-five were repaired, and our Repair Coaches offered advice on the rest." Repair Coach volunteers came all from the local community, and many were retired. Several additional people have expressed interest in being Repair Coaches for future events, as well.
             "Our guests were thrilled and very appreciative," said Selin-Love. "It was very cross-generational, encouraging not just adults, but adolescents as well to repair items rather than simply throw them out." People are welcome to bring a wide variety of items, including things like lamps, small appliances, PC & Tablet Software (no Apple products), clothing, textiles, wooden and ceramic items, stuffed toys and jewelry.
             "There are no guarantees, but we predict many items will be returned to usable condition and saved from being thrown away or abandoned," Selin-Love said. "During our first event, several people brought in things that belonged to loved ones. One visitor brought in a stained-glass Christmas tree in which the lighting was not working. It had belonged to the owner's mother, and our Repair Coaches were able to fix it. Children brought in items, too, including a remote-control truck."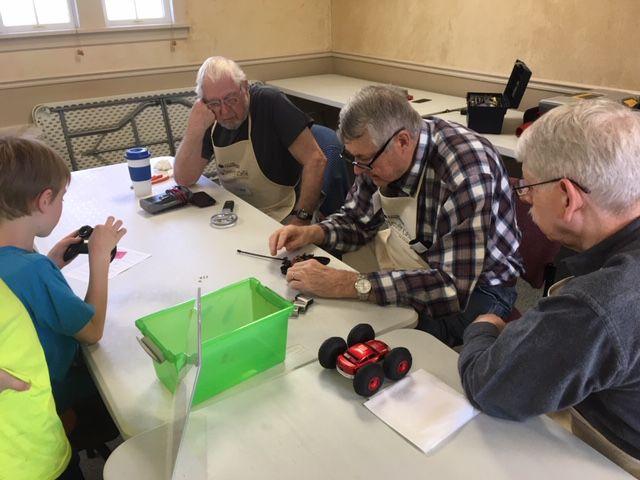 The Victor Farmington Library will hold two Repair Cafés a year: one in November and one in May. In other areas, such as the Hudson River valley, Repair Cafés have become so popular they are held quarterly and even monthly. Selin-Love hopes the community will continue to embrace the Repair Café concept, bringing in more items. "I went down to the Repair Café in Saratoga Springs," she recalled. "It was their third event, and it was bustling!"
             While repairing items and reducing waste is a central aim of the Repair Café, it is not the only goal. "Building community is a big goal of ours," said Selin-Love. "Many people no longer sit on their front porches in the evening and get to know their neighbors. Now, people may live two or three houses apart and never know each other. Everyone is so incredibly busy or sitting in front of screens. Here, whether they are waiting to have access or sitting with the repair coaches, they are meeting and socializing with those in their community. It is a win-win for everybody."
             The Victor Farmington Library's November Repair Café will be held on Saturday, November 2nd from 11am-2pm. "If you have something hanging around your house that is in need of repair—a lamp that needs rewiring, a broken toaster, a jacket with a torn seam—bring it to our Repair Café!" encouraged Selin-Love.
             Repair Coaches will be on hand to look at items and determine if they can be fixed. If they can, guests are encouraged to watch and learn as the Repair Coach returns items to functional use. Repairs will be made on first-come-first-serve basis. "We will have a few basic parts and supplies on hand, but if you know your item needs a specific part, please bring it along!" said Selin-Love. "We hope you will come join us!"
For more information, contact: Greta Selin-Love at gselin@pls-net.org or (585) 924-2637.