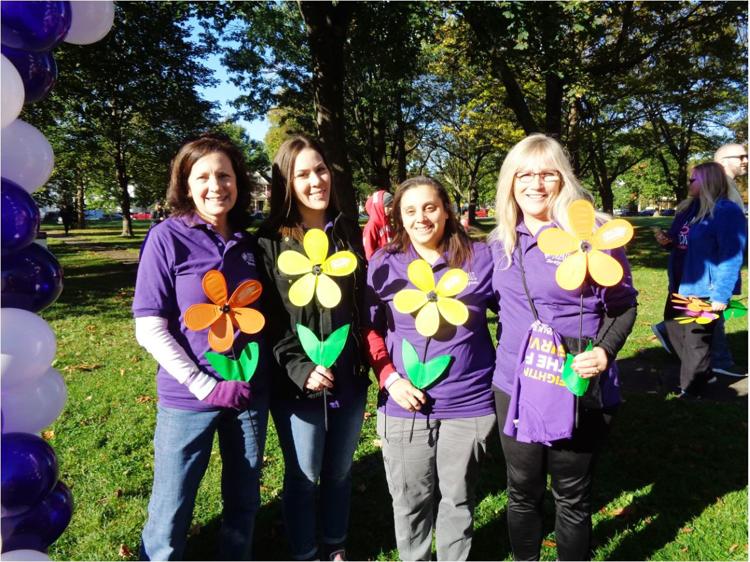 From ice cream sundaes to 50/50 birthday raffles and a "wear purple day" fundraiser, residents and staff at Horizons, a DePaul Senior Living Community in Canandaigua, all pitched in to raise funds for the 2019 Walk to End Alzheimer's.   
       Pictured on the left, Ruthie DePaul celebrates winning the 50/50 fundraiser raffle at Horizons. Pictured on the right are Horizons Marketing Director Pamela Fichtner, Activities Director Breanne Reith, Activities Director, Resident Care Director Elizabeth Seawright and Administrative Assistant Val Lanzalaco at the October 5 walk. This was the first year that Horizons participated in the Walk to End Alzheimer's, which raised over $98,000 for a cure.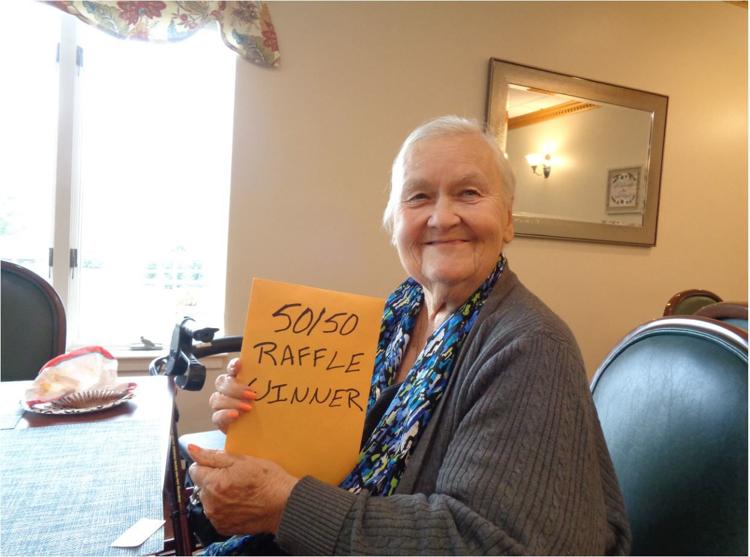 "The Walk to End Alzheimer's is a cause near and dear to our hearts," said Administrator Tina Hagen. "We are all advocates for our residents and we are doing all we can to ensure our residents have a voice and to do our part raising money for a cure."
       For more information about Horizons, please contact Administrator Tina Hagen at thagen@depaul.org or Marketing Director Pamela Fichtner at pfichtner@depaul.org, by phone at (585) 396-3390 or by visiting us on Facebook.