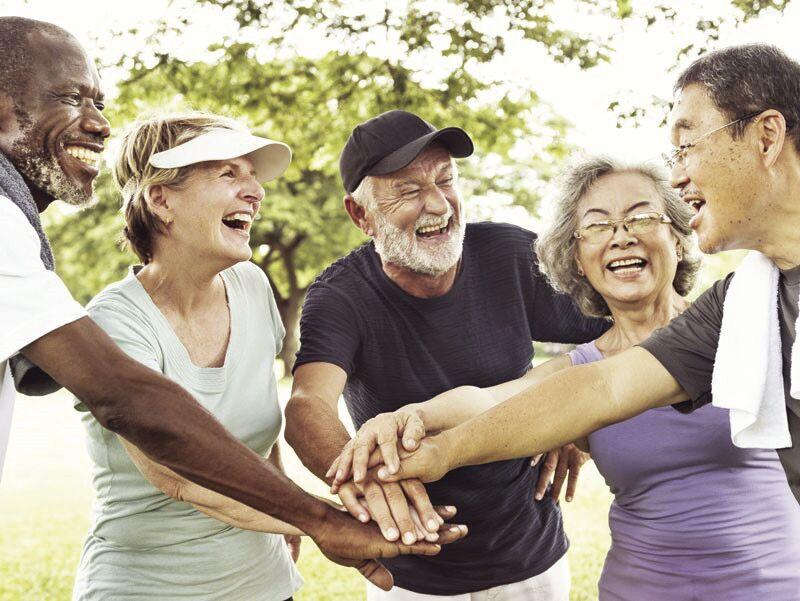 Covid has been at the forefront of everyone's mind for over a year now, but that doesn't mean other diseases just cease to exist. A type of disease that has certainly not gone away is chronic disease. Chronic diseases are those that persist over long periods of time. They generally cannot be prevented by vaccines or cured by medication. Therefore, it's up to the individual to care for themselves. 
Luckily, there are people out there who want to help those that suffer from chronic disease. Independent Living of the Genesee Region is offering a free, six-course program about chronic disease self-management. Donna Becker, assistant to the Director at Independent Living, is a peer leader for the chronic disease classes. Becker shared more detail about self-management. 
"The first thing we need to stress is that we are not medical professionals," she explained. "We need to let everybody know that so that they are not coming in expecting us to help cure a problem. Self-management means we help them cope with whatever chronic disease they may have. Let's say someone has COPD. We may tell them, 'You know what, get out there, get in a little bit of walking.' We always stress to follow up with your provider if you have any symptoms that are not normal. We stress that throughout the whole workshop."
"The ways we help people with any chronic disease, whether it's diabetes, arthritis, COPD, an eating disorder, or asthma, is that we have different techniques," Becker continued. "These techniques may include relaxation by listening to CDs or getting out there and walking. We do a lot of brainstorming in our class, so it's very interactive with our participants that are in there. We actually reach out to them."
 Healthy eating is naturally one of the important topics covered. "We discuss healthy eating. This includes the plate method, explaining which parts you divide the plate up into, and how to make healthy choices when eating food, that type of thing," shared Becker. "We also do weight management, medication management, making sure you are on the right medications, and being an advocate for yourself. We don't tell you how to cure a problem. We just help them cope with
that problem."
 The peer leaders are trained to help people learn self-management. "I went through a training in June of 2016 to become a chronic disease self-management peer leader," Becker said. "I did a very extensive four days of training in Syracuse. In our trainings, you learn how to be a peer leader to your audience, the people in your class, and we have very strict guidelines we have to follow because the program itself is created through Stanford University." 
 Becker also talked about the reasoning for why they started offering the program in the first place. "We found that there are a lot more people out there with chronic conditions, and they don't know how to manage their health problems," Becker explains. "Yes, they can go to their doctor, and sometimes they feel like the doctor is not really listening, so we found that there was a need. There are people out there who just want to learn more, to learn how to manage their own problems. I think people now are getting to where they just want to try to live healthier lives. We are there to just help encourage them and give them some tips on how to do it." 
With so much effort being put into this, why is it being offered for free? It comes down to cost, not for the company, but for the consumer. "A lot of people probably wouldn't come if there was a cost because they might not be able to afford it," Becker stated. "We want to make it available to all the people in the community. We don't want to have to charge. We did our training, and again, there are a lot of people out there who maybe couldn't come if there was a fee."
"These workshops, two and a half hours for 6 weeks, give people quite a bit of information in each class," Becker concluded. "It's just nice to see what people take away from the class and what they learned."
Classes will be held at the Genesee County Office for the Aging, 2 Bank St in Batavia. For more information, call Donna at 585-815-8501 ext. 411.