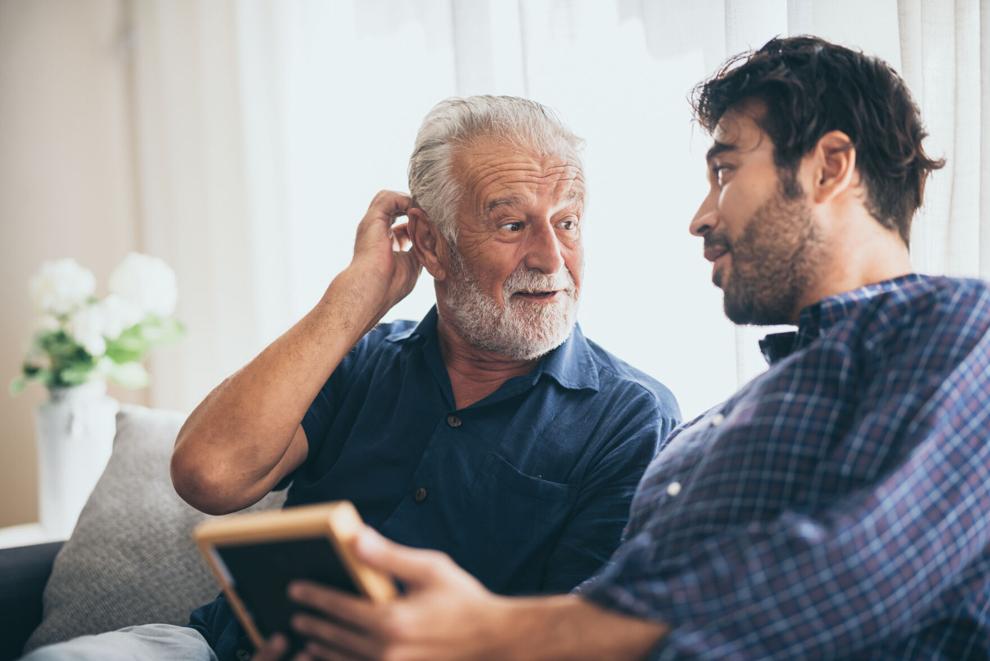 Understandably, several anxieties are commonly experienced by new residents and their families. Quality care staff will respond with compassion and flexibility to ease the transition to care while safeguarding your loved one's pride and dignity. They should also carefully evaluate each resident's reactions every step of the transition, developing a care plan as the move progresses.
Every resident and situation is unique; however, the following guidelines can help create a successful "moving day" for you and your loved one. Don't introduce the move too soon, or too often. Depending on the level of dementia involved, discussing the impending move may produce confusion and anxiety for your loved one when you broach the subject.
Here are some additional strategies you can and should utilize to ensure the best transition possible:
•Solicit your physician's help. Many people accept the professional advice of a physician more easily than the personal opinions of family members.
•Ask your physician to prescribe the move to an assisted living residence based on the individual's health care needs.
•Ask the physician to discuss the recommendation and the reasons with both you and your loved one present. If your loved one again raises objections to the move, you can refer back to the doctor's advice.
•Consult your physician regarding appropriate medication.
•Take it step-by-step and remember, this is a unique process for each family and Elder.
Consider easing the transition from your loved one's home to a new home by introducing the facility and services in stages:
•Consider bringing your loved one for "just a visit"—enjoy lunch and an activity, then go back home.
•Consider a short-term respite stay to give the Elder the opportunity to make the decision about the move.
•Give positive cues. Although people living with dementia may have difficulty interpreting and communicating with words, they tend to be sensitive to emotional cues.
Creating a Successful Transition:
Even with careful planning, extra attention and reassurance, the combination of dementia and a major life change can temporarily produce an even greater level of anxiety and agitation for new residents. Many older people accumulate a variety of prescribed medications for age-related disorders which may contribute to panic, confusion, restlessness, and insomnia­‑all of which could add to the new resident's anxiety. If your loved one seems overly anxious about the move, ask your physician to review his/her current medications and consider additional medication to ease symptoms for the initial transition period.
Consider a Companion or Personal Aide:
Under some circumstances, it may be useful to engage the services of a private aide. If your loved one is prone to wandering, panic, or getting up in the middle of the night, you and the new resident may feel more reassured by the presence of one-on-one companionship for a few days. Typically, a resident begins to accept the new surroundings, new faces and new routines very quickly, but you may want to consider this short-term comfort measure. We can help you make these arrangements.
Bring familiar and personally important items from home. 
When your loved ones have their own rooms, this not only allows for privacy, but provides the opportunity to truly individualize one's living space. Furniture, artwork, photographs, and personal mementos help create an atmosphere that affirms the individual's past and present and helps reassure the resident.
Please understand that change is difficult for everyone involved. It is not uncommon for family members to experience a multitude of unexpected, even conflicting emotions when the move to a facility becomes real. If you have been the primary caregiver, you may experience everything from sadness and anger to guilt and relief. These feelings are all part of a normal grieving process. This is a major change for the entire family, and even members who have not expressed interest in the planning stages may suddenly become involved once the decision is made.
Not only the timing of the move, but the location of the facility, payment arrangements, Power of Attorney and Health Care Proxy issues can all come into question at this time. Staff should meet with any friends and family significant to the new resident to help facilitate appropriate, informed decisions.
Helping the new resident adjust to staff as caregivers: 
For some, it is appropriate for the family to arrange significant visiting time during the first few days; others find it is best to allow time for the resident to transfer dependence and trust to the new caregivers. Each move is different, and staff should collaborate with you in evaluating what appears to ease your loved one into the new surroundings.
Share with the staff. Prior to admission, each family is asked to complete a social history. From this history, staff can appreciate everyday preferences as well as introduce familiar names, places and occupations into their daily interactions. This social history can be especially helpful during the initial move to understand what will calm and comfort the new resident. At any point, families are encouraged to contact the staff with additional information or concerns.
Nancy Smyth is the CEO of the Rochester Presbyterian Home, a leading provider of Memory Care since 1992.