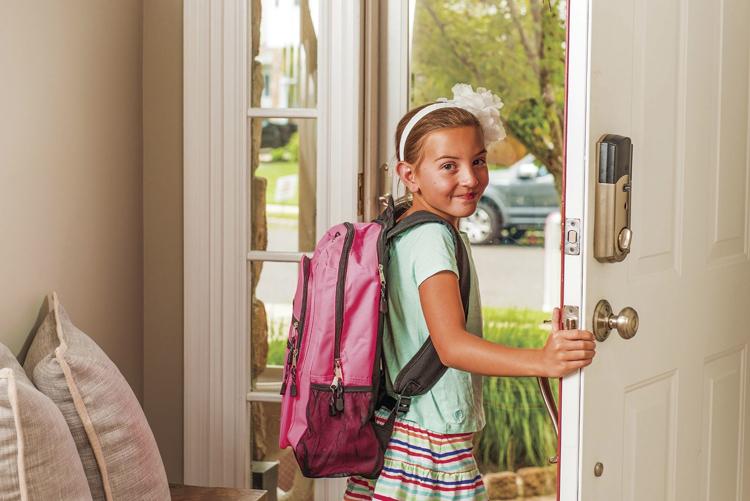 Getting your child ready for the first day of school can be challenging for even the most experienced moms and dads. Use these great tips for stress-free, first day success you can celebrate all week long.
PREP LIKE A PRO:
Forget your school supply list? Many stores now have them available by school & grade.
Audit your child's clothes closet and make a list.
Buy the bulk of your child's back-to-school clothes in October to get the best deals.
Always have extras of everything; try packing extra outfits in gallon-size freezer bags.
We love it:Have your child leave his or her backpack out the night before the first day of school, and have the backpack fairy leave school or art supplies, a new lunch box, a new book or shirt, or maybe even a cool new backpack decoration by morning!
SHIFT YOUR SCHEDULE THE WEEK BEFORE:
Set earlier bedtimes. A full 8+ hours of sleep improves health, focus and overall wellbeing.
Keep your kids reading fresh materials at a regularly scheduled reading time. Join in, too!
Review your child's upcoming school routine with him or her and any childcare providers.
Meet your child's teacher and set a preferred method of communication.
We love it: Spend a little extra one-on-one time with each child this week. Pick one item from your summer bucket list and check it off together.
COMMAND CENTER BASICS:
Choose an ideal space, possibly by the front door.
Create a Master Calendar and avoid overscheduling.
Assign spots to your child's backpack, shoes and coat.
Secure babysitters for last-minute emergencies.
Create a daily homework space.
BACKPACKS & PAPERWORK:
Fill out all forms, such as immunization forms and permission slips, by the previous week.
Keep a planner with a separate folder for each child's paperwork.
Clean out children's backpacks daily.
We love it: Consider giving an interest questionnaire to your child's teachers to help you pick up some little Thank you treats for them throughout the year.
SET SUNDAY EVENING ASIDE:
Select all of your and your child's outfits for the week.
We love it: Plan a fun evening activity for the first day that your kids will look forward to.
Meal prep as much as possible with lunch-size portions of fruits and snacks and get kids involved in assembling their lunches.
We love it: Write weekly meals on a chalkboard; let each child choose one of the meals.
Prep make-ahead frozen breakfasts for easy, warm-and-go mornings.
Throw a buffet dinner with your child's favorite foods to celebrate the first day of school.
We love it: Use a sandwich cookie cutter to press your child's sandwiches into bit-size cubes!
BEST FIRST DAY TIPS:
Get yourself ready first.
Have children make their beds.
We love it: Decorate your child's door with streamers and balloons. They'll walk out like a sports player or Rockstar!
Make sure breakfast includes some protein.
Use a timer to stay on pace as you get ready. Set a "Ten minute" and a "Leave now" bell.
Make that first lunch special with fun treats, labels and tags.
We love it: Write cheerful messages on the sidewalk for your child to read along the way!
Don't forget your First Day of School photo!
Leave 7 minutes early.
We love it: Leave encouraging notes in your child's lunch box. Write your own or try adorable pre-printed ones: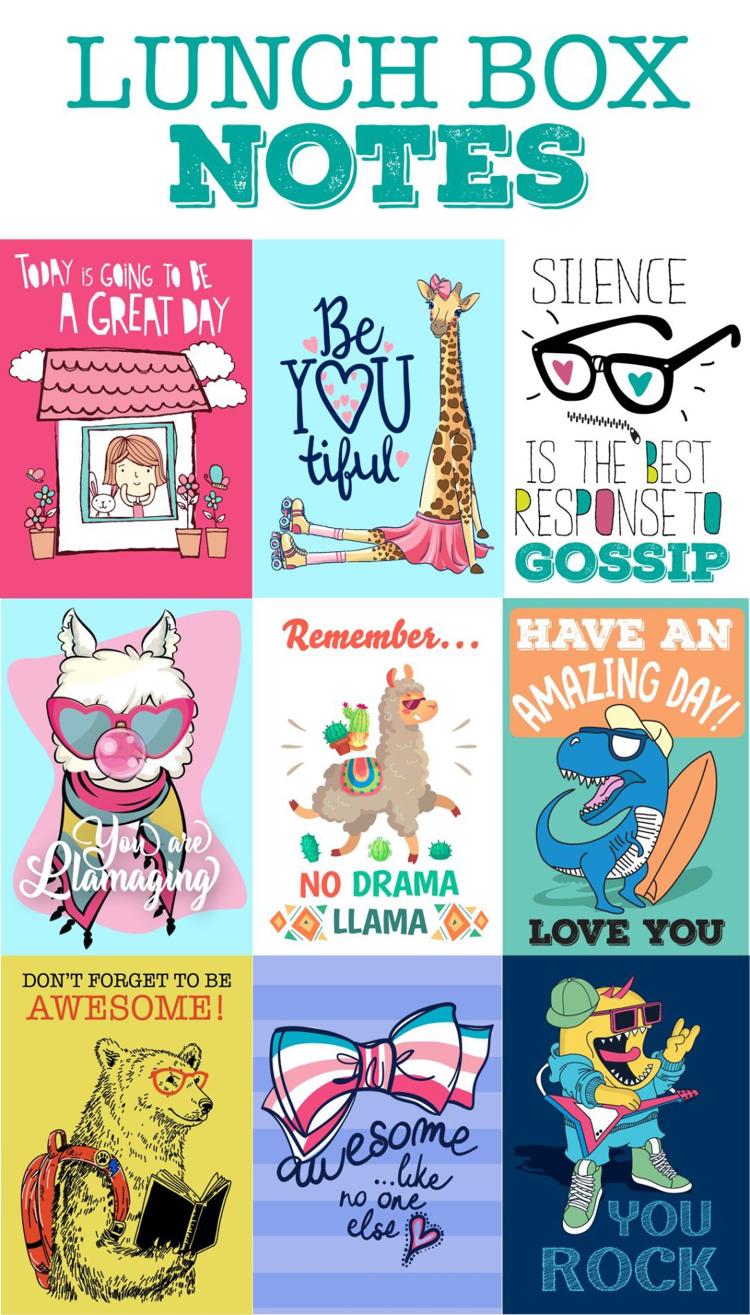 ---
Have something interesting you'd like to share with our readers? Perhaps an original story, a personal experience, community happening, or school event? Add some photos, and your story will be featured on our popular website for all to see. Who knows - it may even end up in print! It's easy to do. Go to My Hometown to view previously posted stories. To post your own, visit Community at My Hometown today!