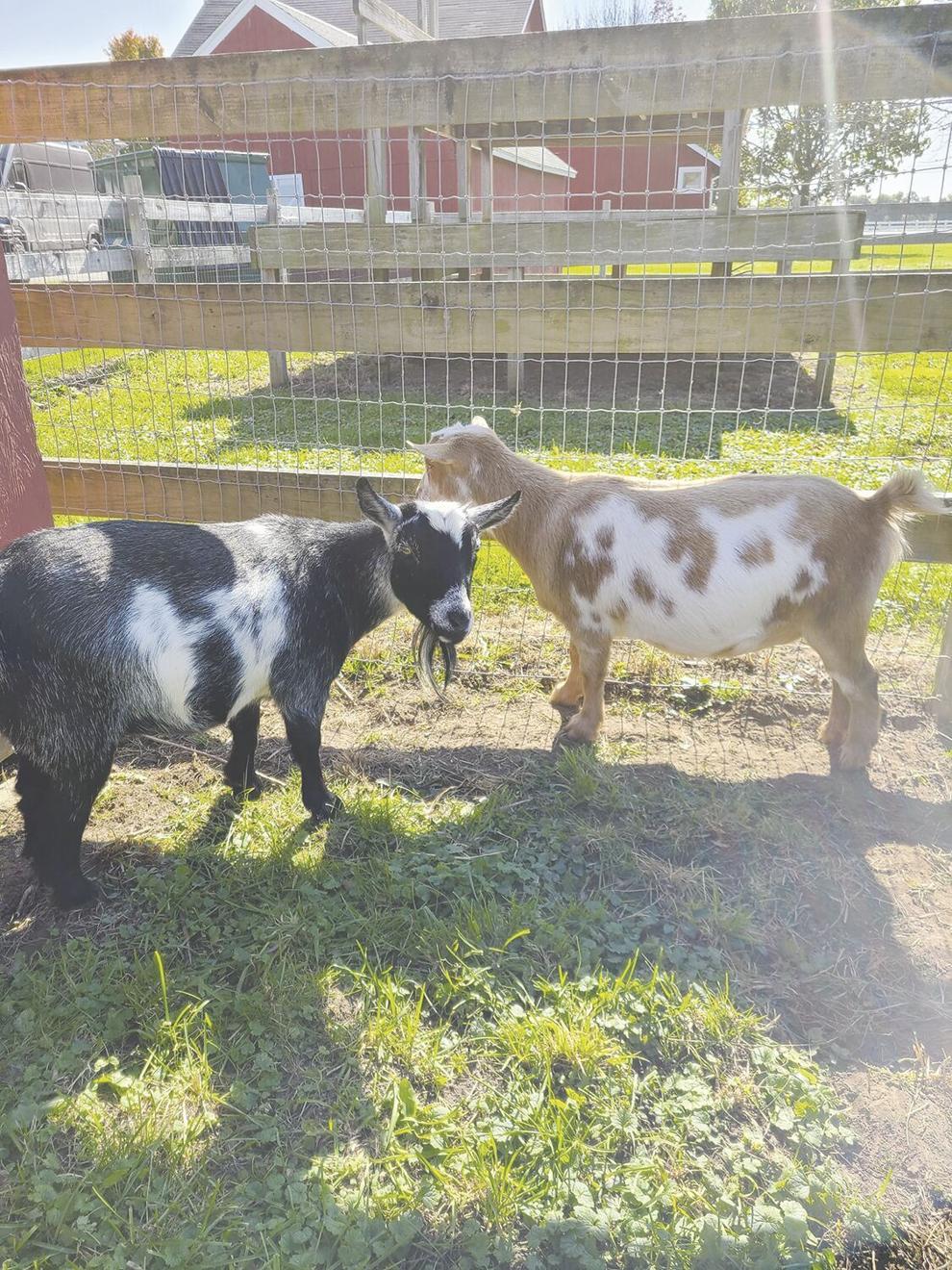 When my kids were growing up, we often visited Springdale Farm (700 Colby Street in Spencerport). It is an excellent place to bring rambunctious children. The fresh air and live animals brighten any day. In my younger days, I enjoyed my grandpa's farm, especially the pigs, so when I discovered Springdale Farm with my own children, I was delighted.
James Adams purchased Springdale Farm in 1876, and his family owned it for nearly a century. At that time, it was primarily a fruit farm. His son, Myron, took over and converted it to a dairy farm because of an ice storm that hit in the 1930s, damaging the fruit trees. The Adams family sold Springdale to another farmer in 1960. Then, in 1993, Monroe County acquired the farm to save it from a permanent shutdown.
Since then, Heritage Christian Services has operated the farm, making amazing improvements, such as adding a playground, pavilion, and more. It has a lot to offer families and the community. Director Debra Carson, says, "It's a great place for people of all ages. There's something for everybody." The 200-acre property is an extension of Northampton Park. Visitors may walk the trails, have fun with the animals, and explore the outdoors. Balcony Point is also available to rent for events.
What makes this farm unique is that Heritage Christian Services has two adult day programs on-site, allowing individuals with developmental challenges to learn job skills and work with other people. They help with the farm's daily maintenance and play a huge role in the community.
I had the pleasure of speaking with Carson, who said that during the pandemic, they shut down and had to 'farm out' the animals. They brainstormed new ideas and experiences for when the shutdown was over and have implemented them now since reopening. 
Springdale is an educational farm. They expand beyond school trips and tours, and now every visitor may learn about animals and agriculture and how they affect our daily lives. Everyone comes away knowing more after fun at the farm.
New animals are coming this spring. Keep an eye on the farm's social media for updates. Carson says animals thrive and are happier when there is more than one kind in a specified area, so this farm works well for the animals. Carson adds, "Goats need to be together. It was interesting integrating them back with each other after being apart for so long [with the pandemic]. Their feisty personalities came out while getting reacquainted."
Six goats currently live on the farm. Laverne was born there. Mama was born on the farm, and her kids were born off-site during the pandemic. Their coloring is snow-white, which inspired the names Anna and Elsa after the Frozen characters. Kids who visit get a kick out of those names. The other two goats grew up together: Panda is black and white, and Clementine is brown and white. The goats have fun personalities; they love to 'kid' around. Misty is a rescued cat who enjoys her new home with all her farm friends.
I asked if they would add any other pigs after the passing of their mascot pig, Ricky. Ricky's happy snorts, tail wiggles, and perky personality will be missed and fondly remembered. Carson said they are working on adding two brother pigs to the farm. Stay tuned on social media.
Come out for the Sheep Shearing event on April 29th from 10 am to 3 pm. This event includes a weaving demonstration and agricultural activities, arts and crafts, a petting zoo, a reptile show, fishing, a bounce house, and food trucks. Visitors may enjoy all there is to do and see on the farm.
Donations keep Springdale Farm running and they use social media to show how donations are used to keep the farm going. 
As Carson says, "It's a great experience. It's where people can come and create memories." I certainly can attest to that. I will treasure the memories I created with my family at Springdale Farm. It's a great place to go and talk to the animals like Dr. Dolittle, no matter your age. Animals are good listeners. They are waiting to welcome you.