Two UR Medicine Thompson Health staff members recently returned from a weeklong mission trip to Haiti and the Dominican Republic through the organization Restore Haiti.
             The trip was led by Physician Assistant John Oliphant of Victor. A board member for Restore Haiti as well as director of its medical/dental operation, Oliphant works in Thompson's Occupational Medicine and Associate Health Departments. He was joined by Registered Nurse Mary Ellen Fiorille of Honeoye – who works in Associate Health at Thompson – as well as a dentist, a physician, and five other physician assistants from other healthcare organizations. 
             The team taught classes for Haitian high school students, covering topics including first aid, nutrition, sanitation, hygiene and oral health. They also led a session designed to focus on empowerment for girls and worked with local physicians to see several medical patients as well as provide dental care to other local residents. 
             "Our team was welcomed and supported with genuine gratitude that was apparent in the way the communities we served in Ase-a-pitres, Haiti and Pedernales, Dominican Republic responded to our presence," Fiorille said. "It was particularly gratifying to witness the empowerment demonstrated by the high school students from the Commune of Ase-a-pitres, where our team presented educational classes for first aid, nutrition, hygiene, empowerment for girls and dental care with the assistance of several student translators."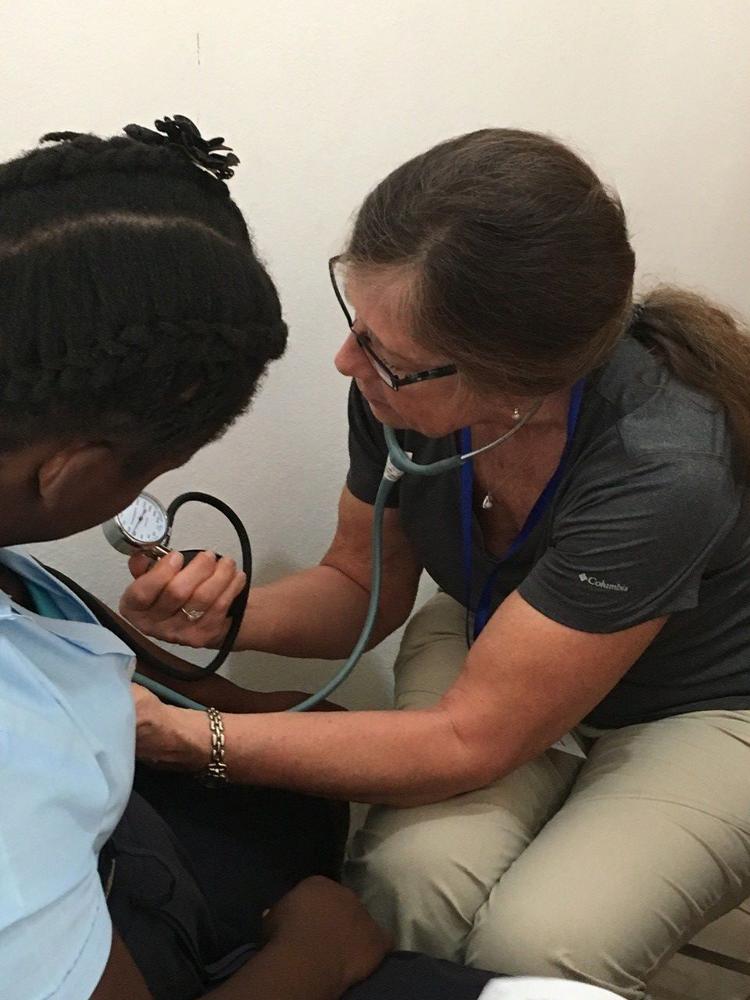 "These students were also eager and committed to translating and assisting in every possible way to the greatly-needed dental and medical services our team provided to many people along with the few affiliated staff and physicians at the local 'Centro de Salud de Ansapit' hospital," she added.
             Both Oliphant and Fiorille said one of the most powerful aspects of the trip was when the team visited a refugee camp for Haitians who had been expelled from the Dominican Republic. 
             "The living conditions were very stark with no toilet facilities, inadequate shelter and meager school facilities for the children, but despite that we were greeted with joyful singing, beautiful smiling children and lots of handshakes and hugs.  Our team left oral health supplies for everyone in the community and a pledge to do what we can to tell their story and to find ways to improve their situation," Oliphant said.
             Fiorille noted the team is also moving forward with the goal to provide vital care to a young man who was diagnosed with a grade 4 heart murmur by a physician assistant team member. Without this diagnosis and treatment plan, she said, the young man would otherwise continue to be without the care necessary for his survival.
             A week prior to the mission trip, Oliphant gave an invited presentation     before the Canandaigua Medical Society on "Short-Term Medical Missns Done Well: What Every Volunteer Should Understand." This was based on his ongoing research into what healthcare providers and leaders from low- and middle-income countries want those visiting medical and dental teams to understand before their visits. Highlights included the importance of coordinating the mission with local healthcare leaders, getting Ministry of Health approval for the mission and submitting all providers' credentials for review and approval prior to seeing patients.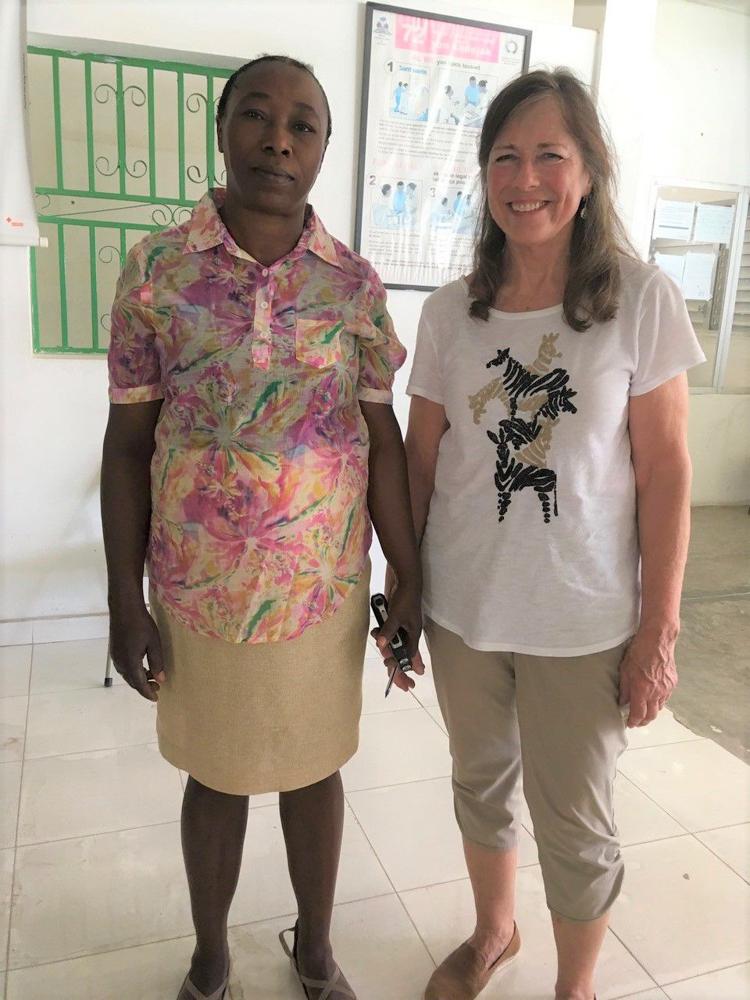 While Oliphant has been to Haiti six times and has also taken two medical system evaluation consulting trips to Liberia, this was Fiorille's first international mission. "It was something I had never anticipated, but I was blessed that the opportunity presented itself," she said.
             Approximately two-thirds of Fiorille's cost was funded by a Nursing Practice Council scholarship from Thompson's medical staff – something which left her "encouraged, inspired and very grateful." Oliphant said there will likely be another trip to Haiti in the spring or summer of 2020.
             Oliphant and Fiorille weren't the only ones Canandaigua medical professionals who were jet setting for a noble cause. Jacquie Dobbertin, a registered nurse with Highland Hospital Radiation Oncology at the Sands Cancer Center in Canandaigua, recently joined a group of volunteers with an organization called CanGO to help in the South American country of Guyana.
             CanGO stands for Canada-Guyana Outreach Mission. The organization provides health care to the under-privileged population of Guyana.
             On her trip, the Honeoye resident traveled to posts only accessible by water via the Maruka River.  She delivered care in Santa Rosa, the Kumaka District, Manawarin, Karaburi and Waramuri.  Her team saw over 500 patients for problems such as wound care, diabetes, hypertension, burns, heart disease, mental health, headaches, infections, worms and parasitic infections. 
             Dobbertin said her nursing skills were essential in educating people about lifestyle influences to improving their health. She added that access to health care can require people in Guyana to take a six- to 10-hour boat and/or car ride, which is expensive and nearly impossible for most of the remote villagers.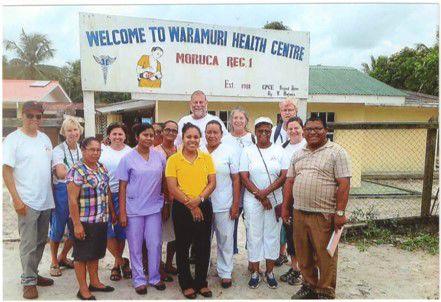 For more information about Restore Haiti and its work – including information about how to donate and information about upcoming trips – visit www.RestoreHaiti.org.
                For more information about CanGO, visit www.cangomission.org.
              Have something interesting you'd like to share with our readers? Perhaps an original story, a personal experience, community happening, or school event? Add some photos, and your story will be featured on our popular website for all to see. Who knows - it may even end up in print! It's easy to do. Go to My Hometown to view previously posted stories. To post your own, visit Community at My Hometown today!