Born in Leicester, England, Captain Andrew "Andy" Mullings would one day draw upon his unique work and leadership experiences to help develop firefighting training scenarios for the Egypt Fire Department.
             Andy, the oldest of three boys born to parents Jean and Michael Mullings, grew up in the English country side just 100 miles north of London.  Andy enjoyed playing football (soccer) and competed on a travel team across the East Midlands of England. In addition to his travel experiences, he would spend summers with his brothers, Michael and David, in picturesque County Cork in Ireland, home to his mother's family.
             After graduating from Alderman Newton High School, Andy began his working career for a carpet manufacturing company providing customer service and carpet installations. Andy quickly moved on to join his brother Michael at the British Shoe Company, learning all the manufacturing processes required to produce high quality leather products. "I have always had a thirst to learn new things and especially to figure out how thing work," Andy explains.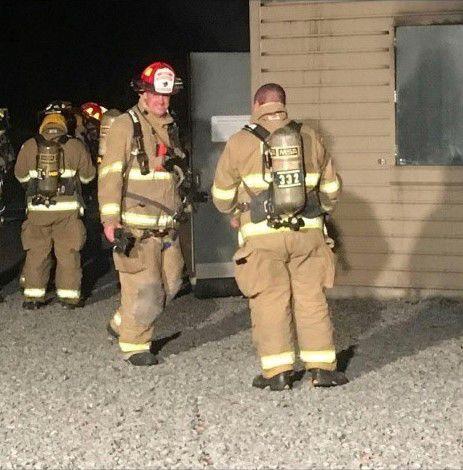 At the age of 22, Andy agreed to join his uncle Tom Bermingham's decorating company in New York City, thinking he would get work experience in America and then return home to England.  Funny how best laid plans don't always work out. Andy really enjoyed New York City and decided to go on his own as a painting and decorating contractor. While working on a Manhattan apartment, he was offered an opportunity to become a foreman at a recycling company. Once again, he was off exploring a completely new industry and figuring out how to solve problems in an entirely new context.
            Andy also enjoyed the city night life and especially watching his uncle perform music at the Glocca Morra Pub on 23rd Street and 3rd Avenue in Manhattan. Destiny was in the making as one evening his uncle, who had a faithful fan base, introduced Andy to one of his loyal listeners. Her name was Joan, and Andy's life would once again transform. Joan, originally from Connecticut, had family in Rochester, so the newly married couple came north to be closer to family. They would have two children, Anna, now 27 and working on Long Island and Sean, 23 who lives and works locally.
             Andy quickly found work with Wegmans being hired full-time in the meat department. It did not take long for the managers at the Perinton store to observe Andy's enthusiasm and problem solving skills. He was selected for the Management Development Program within the bakery department. "I learned how to bake and prepare every product from European breads to donuts," shares Andy.
             In 2008, he would become part of the "Continuous Improvement Team" at Wegmans corporate offices. In 2011, he moved to a newly created position as the lead planner for the bakery manufacturing division.
             Andy lived down the street from the Egypt Fire Department. Each time he passed the firehouse, he would recall his Uncle Jim back in England, who was a career firefighter. "I thought this would be a great way to serve the community and make new friends," explains Andy. He also enjoyed the challenge of responding to different emergencies and quickly planning how you would approach each situation.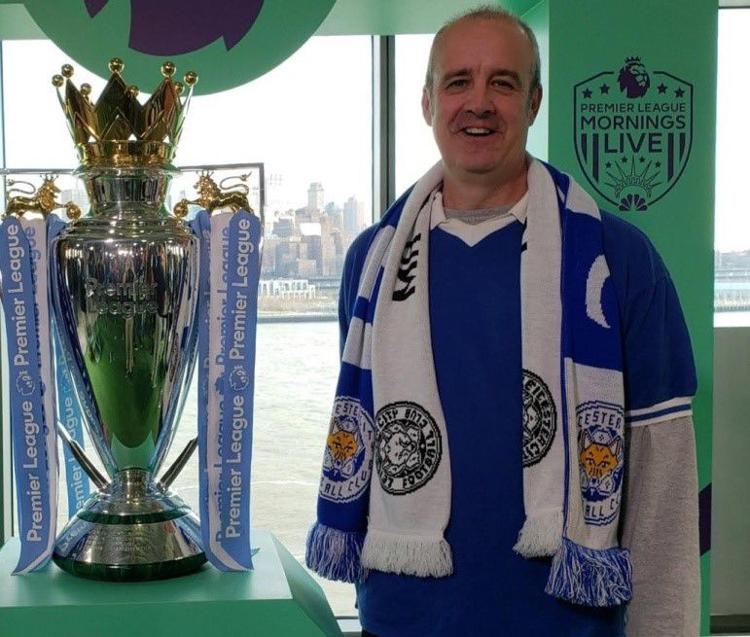 In 2015, Andy's leadership and problem-solving skills were once again recognized by the department officers, and he was asked to consider the role of Lieutenant. He had successfully passed the requirements to drive and operate all of the different fire department vehicles. He was confident he could help new firefighters become expert as they moved through their careers.  Andy explains, "When you trade in your black helmet for the officer's red helmet, you quickly feel a strong sense of responsibility. Your fellow firefighters are counting on you for advice and direction as you arrive on the scene," he explains.
             In 2019, Andy was promoted to the rank of Captain. He now serves as part of the firefighter training unit responsible for developing safety and firefighting techniques which can be effectively deployed under any condition, including the challenges of COVID-19. Andy works directly with Assistant Chief Dale Platteter creating training simulations that will save the lives of firefighters and the citizens they serve.
             "Joining the Egypt Fire Department was one of the most rewarding decisions I have ever made. Joan and I have made life-long friends and I have a chance to make a real contribution to our community every time the alarm sounds," shares Andy.  "I strongly recommend the experience to anyone who aspires to become part of a truly dedicated and action-oriented organization."
This is the third in a series of articles submitted by Randal Simonetti, EFD Chief Information Officer, recognizing the courage and commitment of the volunteer firefighters at the Egypt Fire Department as the organization prepares for its 75th anniversary. He can be reached at
ras@ignitionltd.com
or at 585-738-8333.
Love to write? We are looking for YOU! Become a volunteer writer and share your original story, personal experience, community happening or school event with us! It will be featured on our popular website for all to see. Who knows - it may even end up in print! Go to My Hometown at
www.gvpennysaver.com
or email our Hometown Editor Amanda Dudek at
AmandaDudek@gvpennysaver.com
!