September has just begun and One Soldier at a Time (OSAAT) founder Lauren Coe of Webster is already in the midst of preparing for OSAAT's annual 12 Days of Christmas event. "We have eight of the twelve gifts we need already," said Coe. OSAAT is a nonprofit project which primarily serves the military mothers and fathers, wives and husbands who remain at home while their loved ones serve overseas. "Military moms and wives, our primary focus, will forever take care of their children, but who is taking care of them?" asked Coe.
             OSAAT "adopts" military moms and wives. "For each of them, we create a beautiful basket with a handmade card, an ornament, a chocolate bar and 12 individually wrapped gifts which are labeled with numbers 1-12," explained Coe. "Each gift carries a message from their loved one. On Day 1, the message reads, 'I want you to know how special you are to me.' By the time the unwrap the gift for Day 12, they read, 'I want you to know how much I love you today and always."
 
             The gifts provide much-needed encouragement. "The stress felt in the military community is very high," noted Coe. "If we can give women a sense that they belong, they matter, they are not alone, that is so important. We encourage them to open one gift each day. Think about a special time with your loved one. Imagine the embrace; feel the closeness.'"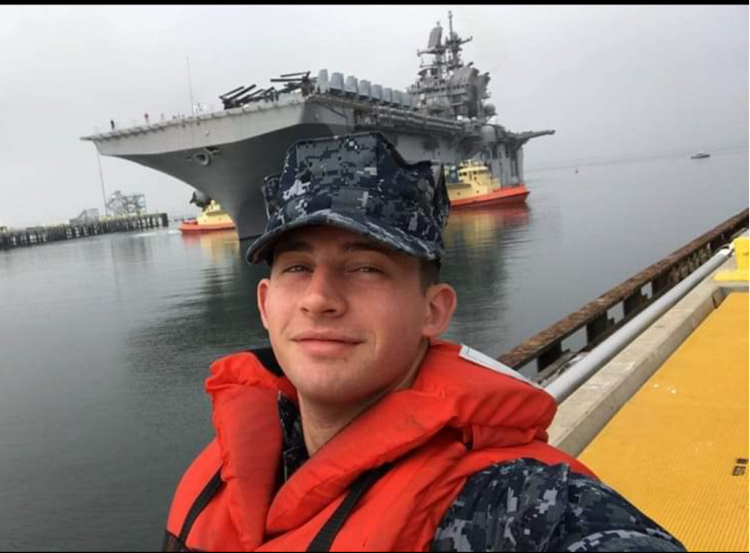 For Lauren Coe, whose son is also in the navy, this is a cause close to her heart. "A very dear friend of mine had a son in the Marines," she shared. "He did come home…just not the way she had hoped. They started an education fund for his 5-year-old daughter, Molly. When I donated, my friend was so moved."
             Another friend of Coe's also had a son deployed overseas who did return safe and sound; however, while he was overseas, his mother struggled. "She felt so helpless," Coe explained. "When you feel helpless, you can begin to feel overwhelmed. Then my friend had this amazing epiphany."
             Coe's friend had done 12 Days of Christmas for her son's fiancée, and she thought about all of the other military wives and moms of those serving overseas who might benefit from something like this. So, she started a project called "Full Circle Home," adopting moms and wives all over the United States.
 
             "I remember thinking there was no way I could ever do what she does," said Coe. "Then, I felt God say, 'Just do it in your own unique way.' So, in 2006, we started by supporting 22 moms and wives on Valentine's Day."
     
             OSAAT also began sending sun care items to those serving overseas. "We sent 250 sun care packages that July," said Coe. "Each one supports three people, so we reached 750 servicemen and women."
             Thirteen years later, OSAAT has supported thousands of military personnel, military moms, wives and families. "We send over at least 200 sun care packages every year," Coe said. "We also support at least 100 wives and moms every Christmas, Valentine's Day and Mother's Day. These family members are the hidden heroes of this war because their sons, daughters, husbands and wives chose to serve, and their families are in this by default."
             OSAAT now supports seven, local PTSD homes, as well, donating hygiene packages and providing what they can—cookware, bedding and furniture—when residents are ready to move out.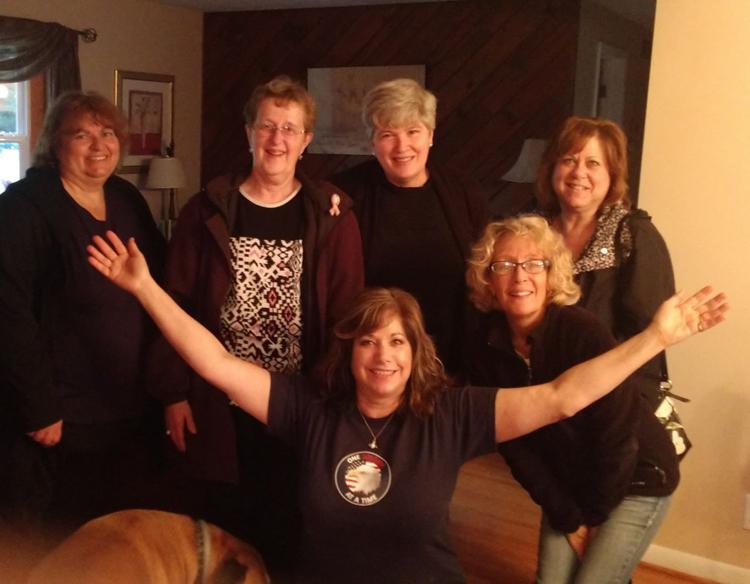 Recently, OSAAT has been directing others to these homes, encouraging them to drop the items off themselves. "They actually see the impact they are making, and it gives them a greater sense of being an American," stated Coe. "OSAAT is transforming into a bridge between the community and these homes.
             Coe noted that great need still remains. "We adopt moms and wives and people the moment their loved one goes into boot camp," explained Coe. "When they complete boot camp, we take them off until their loved one goes overseas, and then, we readopt. Right now, we are only able to adopt about 100 of these hidden heroes."
             "Every dollar makes a difference," Coe insisted, adding being a Mary Kay director helps. She recalled a little girl who offered everything she had at an OSAAT event: $1. "I knelt down in front of her, and I said, 'Your dollar is going to make a huge difference. Thank you so much."
             Little did she know a local businesswoman would hear her interview on WARM 101.3 FM and would be so moved that she then donated $5,000 to OSAAT. "Don't despise small beginnings," said Coe. "Your support makes more of a difference than you can possibly imagine."
             Have something interesting you'd like to share with our readers? Perhaps an original story, a personal experience, community happening, or school event? Add some photos, and your story will be featured on our popular website for all to see. Who knows - it may even end up in print! It's easy to do. Go to
My Hometown
to view previously posted stories. To post your own, visit
Community at My Hometown
today!