Regina Michener, board member of the Irish Children's Program (ICP), has been a part of the ICP of Rochester for 20 years. Her family has hosted seven children, some Protestant and some Catholic. Throughout these years, many families opened their homes to offer children love, room and board.
 
             "I am so committed to the program because it has changed me and my family," said Regina. "My children have learned tolerance and that not all children grow up feeling secure.  They've shared their rooms, belongings, friends, even their parents, unselfishly. They allow this child, far from home, to be first and best."

             Michener said she felt safe when she visited the beautiful city of Belfast, in Northern Ireland.  However, she found it disturbing to see neighborhoods divided with walls and barbed wire. It is exciting to know that ICP is breaking down these barriers.
             "I have a 'daughter' in Belfast, who spent five summers with my family, and now is an accomplished college graduate and a productive citizen of that fine city," explained Regina. "She works cooperatively with persons of different religious beliefs."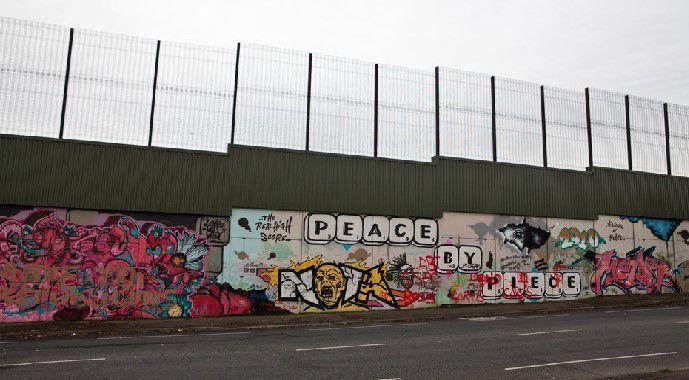 Each Belfast child, ages 10-14, is chosen to participate in the ICP for a variety of specific reasons.  "Whatever the circumstances, our hope is that each one of them goes home with a better understanding of the tolerance they see here in Rochester, and with new friends from the other side of those walls," Regina said.
             The percentage of families in the Rochester area that volunteer to host children is quite small.  These special families open their homes to young children from so far away and help teach them tolerance.  "The families in Belfast that send their "babies" to America are very brave and unselfish," shared Regina.

             These Belfast families sacrifice a summer with their children so that they may see another way of life. These children cross the Atlantic Ocean for the opportunity to meet and spend time with other Belfast children of another religion because, in their homeland, Protestant and Catholic children have few to no interactions, perpetuating longstanding disagreements.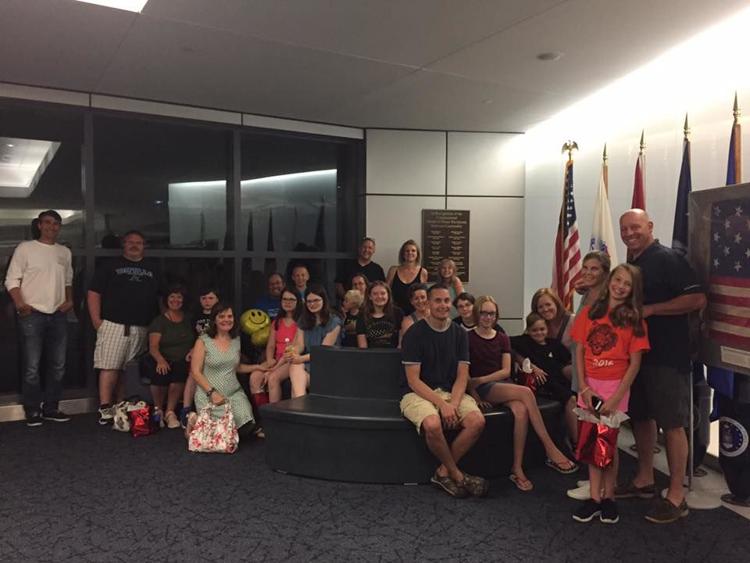 Seeking to change this, Brendan Pessimone and his wife started The Irish Children's Program of Rochester is an independent, ecumenical, non-profit, non-political organization in 1982. Since that time, the situation in Northern Ireland has improved, and the volatility of the past has eased. However, the walls and wires separating neighborhoods are still visible.
 
             The greatest challenge the ICP now faces is finding families to host these Irish children. "We know there are children who would benefit from this experience, but we are unable to find homes to host them" said Regina. "When I started in this program, we had more host families apply than we had children, and our visiting groups numbered 25 to 30."
             Past hosts have been families with children also ages 10-14, empty nesters, grandparents, single women and couples with no children of their own.  For the first time in the history of the program, ICP is unable to bring children from Belfast here this summer.  "We are currently recruiting for host families for July of 2020," Regina explained.
             "This is a meaningful experience with a long-lasting, positive impact," said Regina. "People stop by our event tables to let us know there is still a connection to their young Belfast visitor, 20, even 30 years later. The connections made often run deep. Michener's own Belfast "daughter" exemplified traveled to Kentucky to attend the wedding of her American "brother." "I have responded to requests to from Belfast, asking us to help them find the Rochester families that once hosted them.," added Regina. "Their memories of this experience are so vivid and positive."
             For more information visit our
website
.
Have something interesting you'd like to share with our readers? Perhaps an original story, a personal experience, community happening, or school event? Add some photos, and your story will be featured on our popular website for all to see. Who knows - it may even end up in print! It's easy to do. Go to
My Hometown to view previously posted stories. To post your own, visit Community at My Hometown today!