Dreams represent a significant thread in the tapestry that is America. We have dream teams of lawyers and Olympic basketball players. Musically, we have songsters engaged in "California Dreaming" and those who request that lovers "Dream a Little Dream of Me." Cinematically, we watched Elvis Follow That Dream. Native Americans weave dream catchers and a beloved oft-quoted orator told us, "I have a dream." Television viewers in the 80's watched an astronaut "Dream of Jeannie," and parents today continue to offer nocturnal wishes for sweet dreams.  Therapists want to explore our dreams and Google meanderers who want to explore the word "dream" will find billions of entries as they search.
             Views on Dreams
             It seems all kinds of Americans have thoughts to share on this popular topic. Muhammad Ali warned his opponents, "If you even dream of beating me, you'd better wake up and apologize." We Americans are encouraged by affirmations like Walt Disney's: "If you can dream it, you can do it." We remember JFK's Inaugural address when he quoted George Bernard Shaw's assertion, "I dream things that never were; and I say, 'Why not?'" Mike Pence acknowledges, "I grew up with a front row seat to the American dream." Even Olympian Michael Phelps assures us "the more you dream, the farther you get."
             The American Dreamette
             The noun suffix "ette" suggests a diminutive form. So, the "major" has a "majorette," and a small "novel" is known as a "novelette." The "cigar" has its diminutive, too: "cigarette." Small "kitchens" are "kitchenettes" and small "diners," "dinettes." Then there's the "baguette," coming from the Latin word for a "stick," and the "pipette," a smaller "pipe."
             Not surprisingly, the generic, macrocosmic American Dream has its personalized, microcosmic "dreamette." This is a smaller, less abstract, more individualized version of the great American Dream. It is one person's view of the hopes America can make real.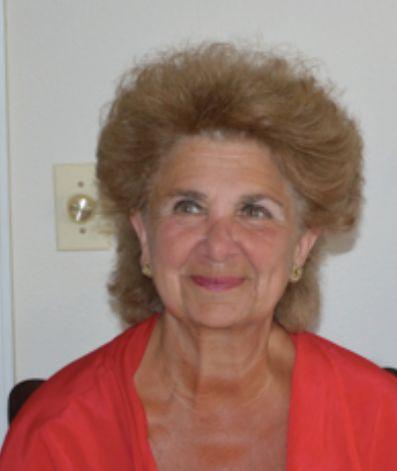 I've seen evidence of the "dreamette." My parents have shown me photographs of Italian immigrants who wanted to assure their families left behind that they are succeeding in America. They posed for photographs in their best outfits, of course, with their hands on the back of a chair. Draped on the chair were additional ties and gloves and pairs of shoes—all proof of the possessions they now owned: real symbols of their achievements in this new land.
             There are millions of stories of immigrants who have left poverty or persecution behind and sought a better life in America. Sylvia Serry is one such story. Her parents came here in1969, attracted to the freedoms America offers…especially our freedom of religion. They knew, as does the world, that America is the land of opportunity. Her father was an entrepreneurial architect and engineer; her mother, an art teacher with a master's degree in the fine arts. Sylvia acknowledges that her mother's passion for the arts is what fueled her own. That passion was both an inspiration and an aspiration.
             "I had dreamed of opening a place like Sylvan Starlight Creations for as long as I can remember," she reveals. "I just never had the courage to quit a stable job to open an art gallery. So, when the company I was working for was going under, I made the decision to pursue this dream." She also adds a peripheral realized dream that inspired her: "My brother has owned his own auto repair garage for many years and I always admired his courage."
             Variety is the Spice of Life…and of Art Galleries!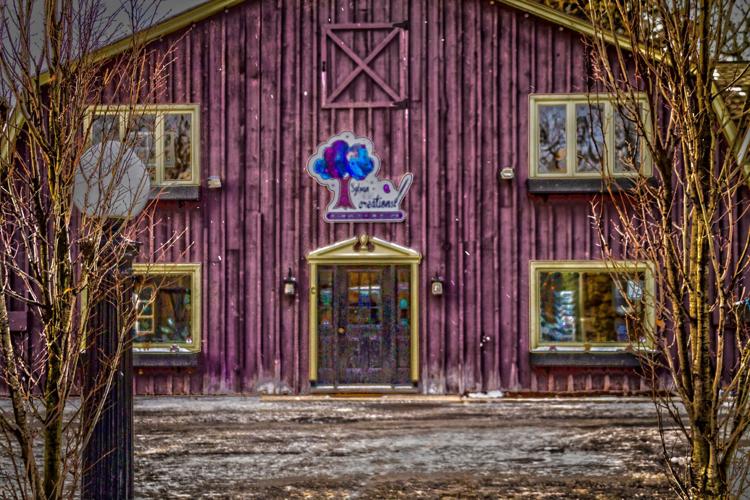 Sylvia carries work done by local artists—more than one hundred of them. Not only will you find paintings and jewelry, metal art and woodwork, stained glass and whimsical creations at Sylvan Starlight Creations, you'll also find a wide range of classes. They include painting, decoupage, mixed media, collage, making copper bracelets, and alcohol ink paintings.
             To be sure, you'll find every conceivable color exhibited in the gallery's works—not just the color purple. And, in this era of purple dinosaurs and purpleologists, you can find the gifts you are seeking and the home décor objects you want at 50 State Street, in the north end of Schoen Place. There's a purple barn there. Look into the windows and listen very carefully. You can almost hear Bob Marley inviting you : "Don't worry. Be happy [in the purple place]."