Remember being five years old, counting down the days until your birthday? Imagine if when your big day finally arrived, there were no party decorations, streamers, balloons and no cake. Joy Spangenberg started Joyful Birthdays to help ensure that every child's birthday is filled with the wonder of these things and more. 
              2017 was a difficult year for Joy. "I was extremely ill and spent several months in and out of Noyes and Highland Hospitals respectively, including a week on a ventilator in the ICU," she recalled. A single mom of twin boys, then five years old, she found herself disabled after having worked for over 20 years. At home recuperating, Joy found herself with a lot of time to think.
             "I hadn't really been contributing to the world in the way I had in the past, and I needed a sense of purpose," she explained. "I have always enjoyed cooking and baking, having worked for several years in restaurants. Also, one of my very favorite things to do was to plan a birthday party for each of my children."
             It was birthday parties that were to become her passion. "Growing up, I didn't have birthday parties," she confided. "Most times, I didn't even have a simple cake. Because of this, I really loved giving parties for my boys, my nieces and my nephews. I also always saved leftover party decorations because I thought they could be put to good use." On December 12, 2017, Joy started Joyful Birthdays.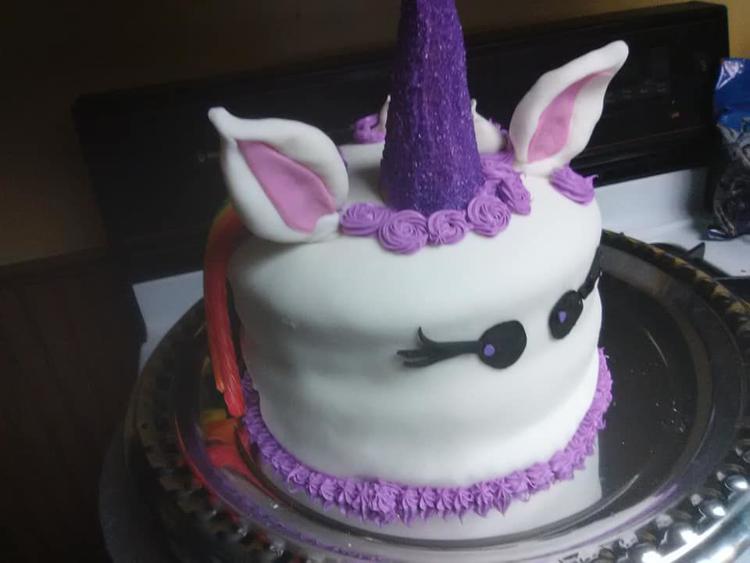 "I never want a child to feel sad because they don't get a cake or anything special for their birthday," she said. "Every child deserves to feel special on their birthday. Joyful Birthdays not only provides a specialized cake, but also themed party decorations, tableware and more. When possible, I also provide goody bags for all the child guests and a gift for the child."
             The idea quickly caught on. "My very first Joyful Birthdays cake was for a teen and was shaped like a very large Xbox controller," she said. "I have now done benefits and birthdays for approximately 60 children and people in Hospice care."
             News of Joyful Birthdays spread through word-of-mouth and rippled through social media. Soon, she was helping families in need in Livingston, Allegany and Steuben Counties. "Anyone in need is welcome to come to me," she insisted. "I only ask that they pick up the items. I simply enjoy knowing that a child has created special memories of his or her special day because of my contribution."
             These items have expanded beyond cake. "When I talk to each family, I find that they need more than cake," shared Joy. "I've given families in need items like food, clothing, new coats, filled Easter baskets or filled stockings, gift cards, even used tires once!"
             Unfortunately, there have been those who have tried to take advantage of her generosity. "I have been scammed many times in the past," she said matter-of-factly. "This service is only for those who truly need it, not to have someone else do the work and gain free items. I have had a few people ask for services, confirm they were picking up and never show. In those case, the volunteer fire department gets the cake or cupcakes, not that they mind!"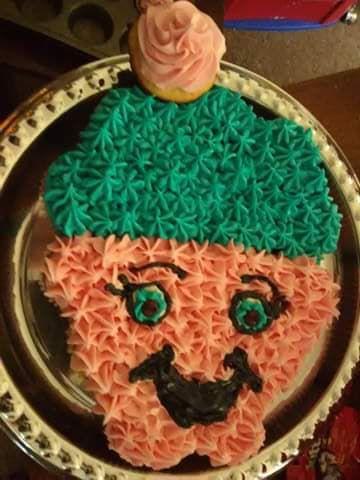 Nevertheless, she plans to continue. "One little girl came with her grandma to pick up all the items," she recalled fondly. "She brought me a handmade thank you card and a little purse she had made herself." It is moments like these that fuel Joy's passion.
             In fact, the future of Joyful Birthdays looks bigger and brighter than ever. "Joyful Birthdays has been attempting to expand!" she said. "It just needs a donated space. I started clearance shopping for party items, and it has evolved to school supplies, clothing, shoes, underclothing and more. I am attempting to launch a free Clothing/School Supply/Hygiene Supply Closet called A Joyful Hope."
             So far, most of the help Joyful Birthdays gives to families in need has come from Joy's own pocket. "I seem to be the one people come to when someone is in need, and thankfully I have been able to fulfill those needs with the help of generous friends," she said. "Donations are always gratefully accepted, especially things like piping bags for cake decorating, gel food coloring and items for goody bags as well as new toys for gifts."
             For more information about Joyful Birthdays, check them out on Facebook.
Enjoy this article? Check out this week's other great story online at www.gvpennysaver.com:
             • Gordy & Friends Improves Lives of Local Dogs
Love to write? We are looking for YOU! Become a volunteer writer and share your original story, personal experience, community happening or school event with us! It will be featured on our popular website for all to see. Who knows - it may even end up in print! Go to My Hometown at www.gvpennysaver.com or email our Hometown Editor Amanda Dudek at AmandaDudek@gvpennysaver.com!