Over 750 Rochester elementary students received birthday presents this school year thanks to local charity Happy Birthday Cha Cha Cha (HB3C).  On their birthdays, K-2 students in several of Rochester City School District's "adopted" classrooms received two new toys, a book and necessary items such as new socks and underwear, a toothbrush, toothpaste, bath soap, a box of cereal, two boxes of mac 'n' cheese, two fruit cups, two applesauce pouches, rice, lunch box snacks and more.
             Inspiration for HB3C struck founder Carrie Green in January 2017 as she was taking advantage of an after Christmas toy sale. "I was stocking up to donate toys next Christmas when I realized these things were just going to sit in my basement for a whole year," she said. "Many organizations give during the holidays. I thought somebody should do birthdays, too. Then, I realized, Wait a minute. I'm somebody!" Just like that, HB3C was born.
             Green wanted to bring birthday joy into the lives of underserved children but didn't know how. "I thought, How am I going to get presents to these kids?" Green recalled. She sent an email asking if anyone knew a teacher in a high-needs area.
             Green quickly connected with an elementary teacher in Rochester and shared her idea. "I asked, 'Can I adopt your classroom?' and she said, 'Have at it!'" chuckled Green who originally planned on purchasing all the gifts herself. However, she quickly realized that these children needed much more than toys.
             "I asked if anyone wanted to contribute, and the response was overwhelming, amazing," Green said. "I kept calling the teacher back, saying, 'We can afford to do another classroom!'" That first spring, HB3C brought birthday cheer to 129 kids across seven classrooms. "After that, I went out and filed for my 501c3!" she said.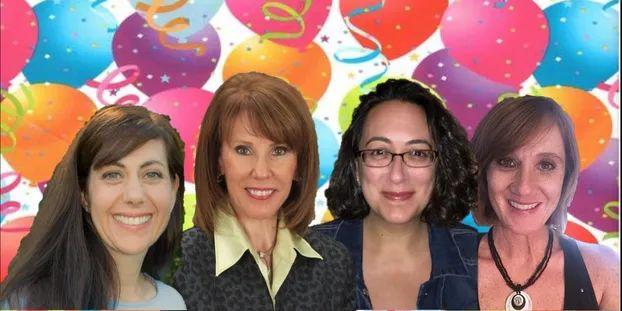 HB3C has grown rapidly, serving 422 children in 2017-2018 and 754 children in 2018-2019. "We look for schools where at least 90% of the student population qualifies for the free lunch program," shared Green. "We ask for student names, birthdays, clothing sizes and allergy information to create birthday packages just for them."
             This outpouring of care is the result of generous individuals and groups across several communities. "The support we've received has been wonderful," enthused Green. "I have received donations from total strangers. $1,000, $10…every donation means so much because we are 100% volunteer and donations based."
             Girl Scouts, Boy Scouts, mom groups, kids' sports teams and students seeking community service are just some of those who contribute. "I especially love when kids come over and volunteer to wrap gifts and stuff bags," shared Green. "I am all about kids helping kids." Green encourages children to consider "sharing" their own birthdays by asking for donations or HB3C items in lieu of gifts.
             "Some of these kids have nothing," shared Green. "HB3C won't their whole lives, but we can create that spark of joy every kid deserves on their birthday." Green's charity is making a difference. Teachers said before HB3C, they often struggled to help students remember their birthdays. "If your birthday isn't celebrated, why would the date stick in your head?" Green pointed out. Now, students in HB3C classrooms know their birthdays by heart, reminding their teachers ad nauseum!"
             While Green usually does not deliver the presents herself, she does get to meet the students. At the end of every school year, Green and HB3C throws a big bash at each school to celebrate summer birthdays. "The kids are so cute and so happy," she said. "Many give me hugs. We bring everyone chalk, bubbles and a popsicle."
             Green also receives Thank You Notes from these students. "They write things like, 'Your present made me feel alive. I love you. Without you, we wouldn't get any presents. Thank you for being born.' They know somebody cares."
             The Rochester community agrees. This year, Carrie Green was recognized with the ESL Jefferson Award. The ESL Jefferson Award is a national community service award, and ESL makes a donation of $2,500 along with it. Green is thankful for the head start on 2019-2020.
 "I hope to reach over 1,000 children," said Green, looking to compassionate communities. "Individuals and groups can do drives. Set out one of our collection bins, choose an item from our wishlist or just collect. I have two big green collection bins on my front porch at all times," she explained. "I receive a lot of support from schools in communities where there isn't the same level of need, as well."
To learn more, volunteer, donate or pick up a collection bin, contact Carrie Green at happybirthdaychachacha@outlook.com or visit their website.
             Enjoy this article? Check out this week's other great stories:
             • History-making 5k and Fun Run Marks Wood Library's 2019 Events
             • Avon American Legion Honors WWII Veteran Euphemia Blye
             Have something interesting you'd like to share with our readers? Perhaps an original story, a personal experience, community happening, or school event? Add some photos, and your story will be featured on our popular website for all to see. Who knows - it may even end up in print! It's easy to do. Go to My Hometown to view previously posted stories. To post your own, visit Community at My Hometown today!