On Thursday, July 18th, Heather Colella and her company, DC Hauling, Excavating and Snow Plowing laid a beautiful, new, pressed gravel driveway for a Medina family in need. This family's 15-year-old daughter has several health and special needs, and the family's dirt driveway contained several large, gaping potholes, causing her to be jostled violently in her wheelchair as she was transported to and from her own home. A caregiver called DC Hauling on behalf of the family.
             It immediately became clear why the 15-year-old's grandmother and primary caretaker, was having difficulty navigating the driveway as her granddaughter's bus aide to and from the Batavia School for the Blind. The family was not only concerned that their daughter might be injured maneuvering their driveway, but also that the bus may be damaged or worse, other disabled students on the bus may be injured, as well.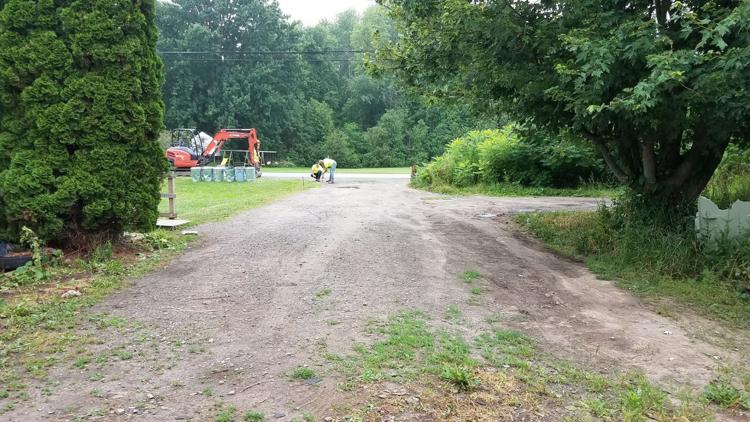 "We went out to the home and determined that a proper driveway repair would require 30 Ton of stone," said Colella. The family was unable to afford replacement costs, but Heather Colella assured them that, one way or another, their daughter would receive the safe driveway she deserved.
             Colella set up a Facebook Fundraiser for the family's driveway repair and set the goal at $300, an amount she honestly did not expect to reach. Within the hour, it had passed its goal, eventually tapering off around $800.
 
             "I am still so grateful and blown away by the selfless acts of kindness from the amazing people in our community," said Colella. "Lipson Total Care gave us the use of the roller for the driveway," added Colella. "The owner of Keeler Construction donated 30 Ton of stone!"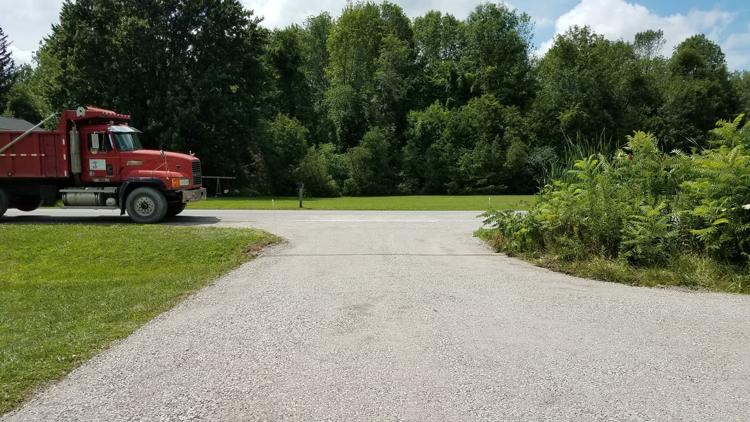 Giving back is nothing new for Colella.
             "I collected coupons for years," shared Colella. "So, people turn to you when others are in need. We would always go out of our way because we had extra. When I started my company, I became the director of the Holley baseball program," she shared. "I sponsored a team, and I ran the program for a couple of years on my own." Colella also had previously volunteered as the videographer for Holley's high school football program and has since donated the use of a trailer as a float and for transporting the high school band in a Holley Homecoming Parade. Colella also volunteered as bell ringers at JP's and helped out at Homesteads for Hope in Spencerport with Founder Jenny Brongo whom Colella says she admires.
             "I am always looking for ways to give back, checking the Genesee Valley Penny Saver and other papers, attending events," shared Colella who is currently looking to work with Frosty and Friends Bikers for Charity, although she clarifies that is not settled yet. The successful nonprofit helps motorcycle accident victims and their families. Heather Colella also hopes to get involved with some golf tournaments next year. Colella plans to do more for those who are disabled, Veterans and disabled Veterans in the future, as well.
 
             "Giving is a lifestyle for me," shared Colella. "I believe we were all put here for that reason. If you give selflessly for no other reason than to help others, it changes you inside. You want to continue because of how it makes you feel, not for the results or to get something back or because someone thanks you. The good you are doing will not always be returned by the person you are helping, but it will come back to you many times over in other ways. It is always good to simply give without expectations."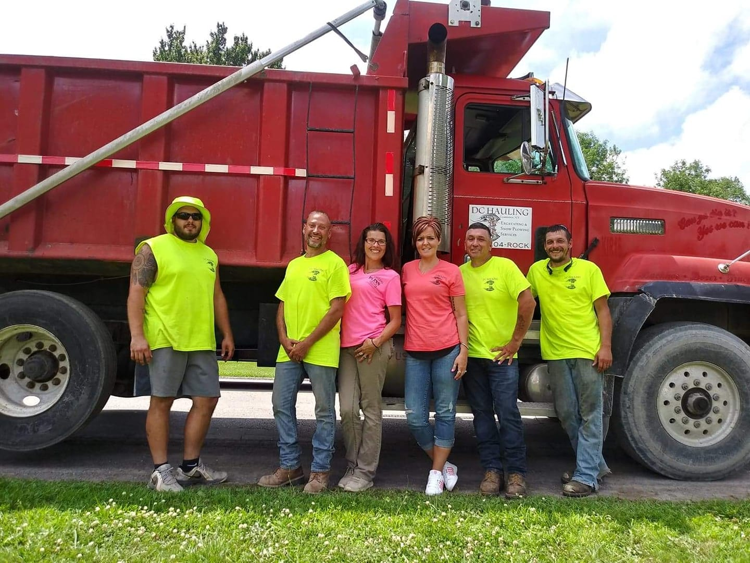 Enjoy this article? Check out this week's other great stories:
Have something interesting you'd like to share with our readers? Perhaps an original story, a personal experience, community happening, or school event? Add some photos, and your story will be featured on our popular website for all to see. Who knows - it may even end up in print! It's easy to do. Go to
My Hometown
to view previously posted stories. To post your own, visit
Community at My Hometown
today!