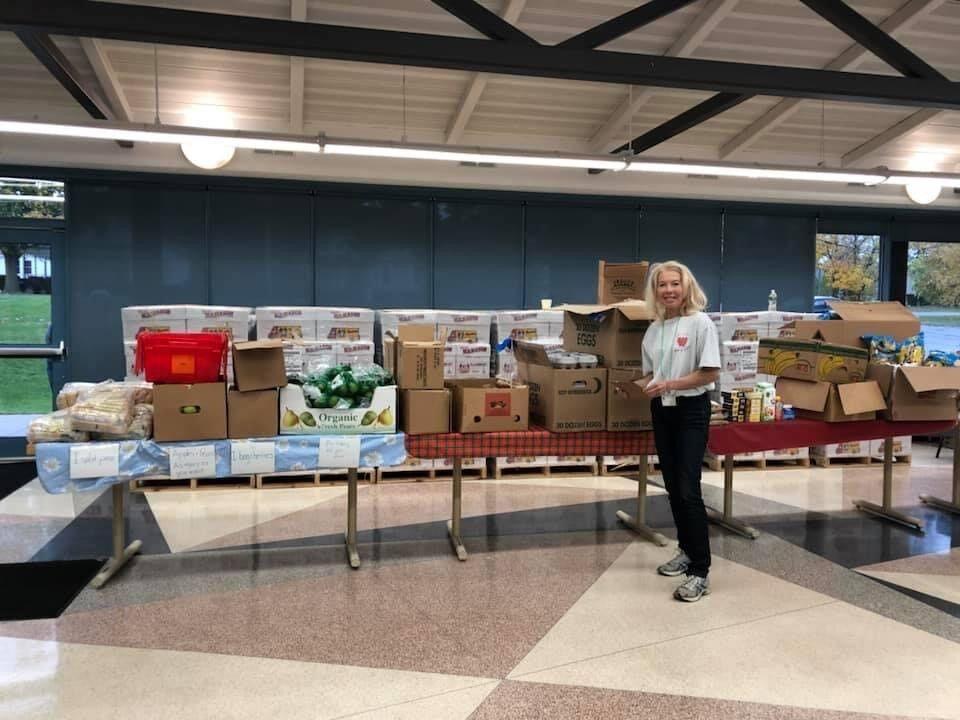 When I retired, I was told to wait a year before making any changes or big decisions. It only took two months to make the decision to volunteer with my local food pantry. I found out about Sent by Ravens (SBR) Food Pantry thanks to one of my neighbors, Steve, who already volunteered there. It was (and still is) located in Livonia, which was exactly what I wanted since it meant no long-distance drives, especially during the winter. It was also close enough to home that I could help out if an emergency food delivery were necessary.
              Unsure of what I would find when I reported on my first Saturday morning, I came prepared with an open mind and a hopeful sense of giving and helpfulness. That day turned out to be a FoodLink Saturday, which meant that a truckload of food from FoodLink would arrive to fill tables with food for the families in need. I was so impressed with the organization and cooperation between the FoodLink and the SBR volunteers and the way in which I was welcomed wholeheartedly and sincerely that I decided to continue volunteering.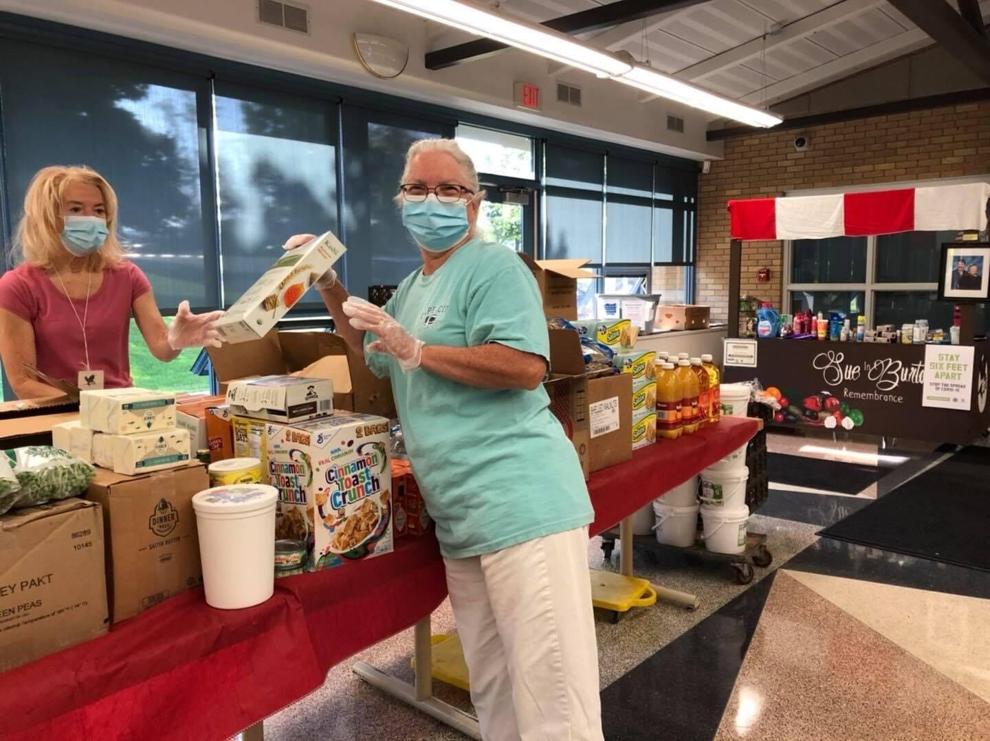 The next Saturday was a regular SBR Food Pantry Saturday. Once again, tables of fresh produce, shelf stable products, and dairy items were set up for arriving families. Tables were also set up for families to sit and have a cup of coffee or juice and a pastry. I could tell that some of our seniors appreciated no being rushed through a line. They enjoyed being given the time to sit and chat with another neighbor or even to meet someone new. Many grateful patrons were also excited about trying a new vegetable they hadn't tried before as well as just being able to put milk on the table for another week.
             I began looking forward to my Saturday mornings. After all, it was only one day each week that I had to get up early compared to the five days when I had been working. I knew I could handle this! Then came COVID-19.
             At the SBR, we did not want to close our doors. Still, changes needed to be made so that both guests and volunteers could remain safe. Our director, Anne, was up to the task. Thankfully, we were and are located in the Connell Building at 40 Spring Street in Livonia, a wonderful space with access to refrigeration and freezers as well as a cafeteria, not to mention local support. We were and are so grateful to Matthew Cole, Superintendent of Livonia Central Schools, as well as the Livonia School Board for all of their support, assistance, and help meting the regulations imposed during this crisis.
              We had many weeks of outside drive-thru food pantries, starting last March. Teachers, coaches, administrators and food personnel from Livonia Central School District arrived to volunteer, directing traffic even in the cold and the rain. Our SBR volunteers filled the trunks of cars with the food that would normally be picked up inside. Our volunteers also assisted with the FoodLink Mobile Pantries which took place at the Livonia High School.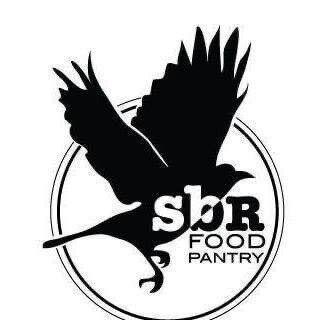 As the pandemic continues, we have been making patron appointments each Saturday from 9:00AM to 11:00AM. As patrons arrive, several from surrounding towns, they check in and a shopping cart of food is brought to the door for pick up. Each individual then brings the cart to their car to unload it before returning the cart to our door. Our volunteers are always ready to assist seniors who are unable to lift boxes, helping them place the food safely into their cars. We sanitize each cart before and after use. Masks are worn by all, and hand sanitizer is available for use at check in and check out. "Our" custodian, Cosmo, works diligently each Saturday to keep our space sanitized for us. We attempt to update the process to meet current guidelines each week, ensuring everyone is kept as safe as possible.
             I feel very blessed by my decision to volunteer with SBR. I am grateful I found such a wonderful group of individuals to work with each Saturday. Even in retirement, SBR has helped me to feel useful.
             For more information or to schedule an appointment with SBR, call 585-481-5942.