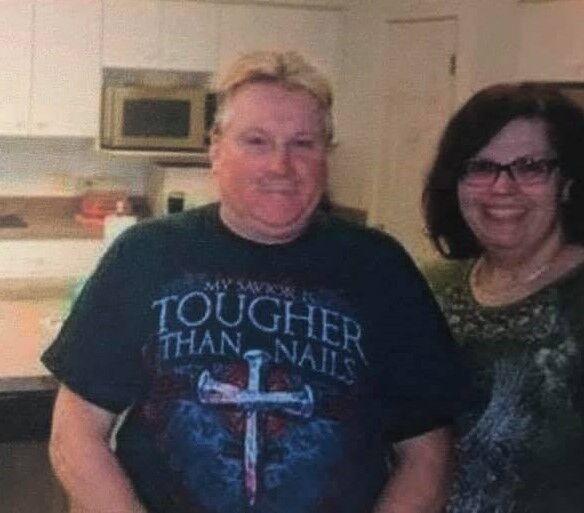 In February, the COVID-19 shutdown went into effect across the United States. By the end of March, many families and individuals were struggling. It was then Lydia Young, who has been a nurse for 30 years, and her husband, Pastor Timothy Young of Living Waters Apostolic Ministries, opened Lydia's Kitchen in Batavia to begin meeting the growing needs they saw in their community, needs that would only grow.
            On April 1st, Lydia's Kitchen opened its doors at Batavia Assembly of God, a local church. "My husband and I had talked in the past about opening a soup kitchen," shared Lydia. "There had been one called Steven's table, but it closed about four and half years ago."
             It was an offhand comment by good friend, Paul Ohlson of Care-a-Van in Batavia, that got the couple seriously thinking about it again. He had received a shipment of bowls, and he jokingly said to the couple that now they could open their soup kitchen. His words struck an unexpected chord. "God put it on our hearts," said Pastor Tim. "Lydia and I prayed about it, and we just took it from there."
             Batavia Assembly of God was where the previous kitchen had been, so they made arrangements with the church to open there for a trial period of 6 months. "We outgrew the space in about two weeks," recalled Pastor Tim. "After three months, we moved to First Baptist Church on Main Street. They welcomed us with open arms."
              For Lydia, running her kitchen and cooking for others is a dream come true. "I have always wanted to open a restaurant," she said. "I was in a serious car accident in 1990, and I never was able to do that. I have always wanted to be a professional chef, and I've always liked to help people. I wanted to try something new; now, I am cooking for Jesus and his people. It makes me very happy to be able to provide for the people who come to our soup kitchen."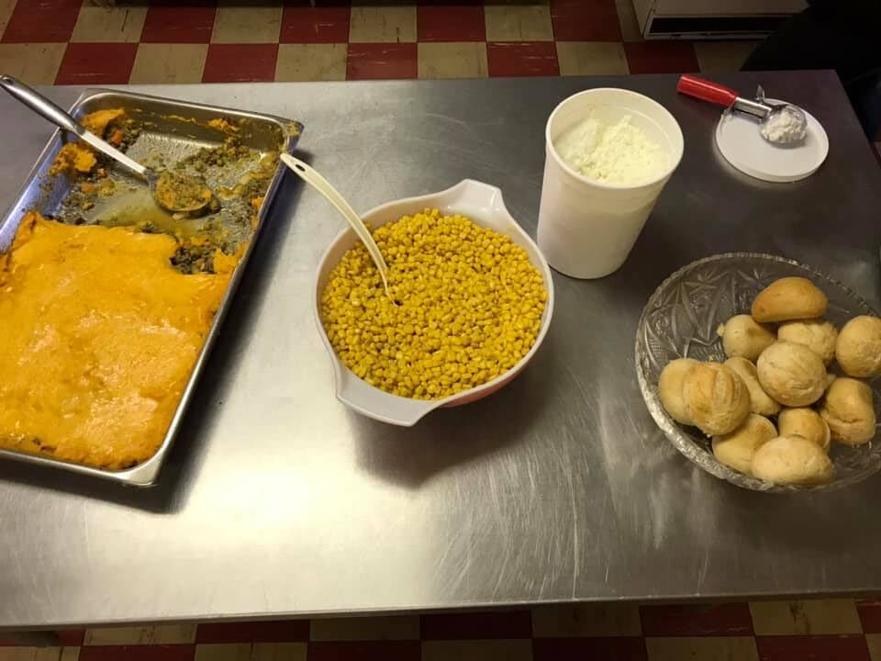 The Young's efforts do not go unnoticed. "It is really growing," said Pastor Tim. "My wife is a terrific cook, and I am not too shabby myself! We make sure our guests receive a good, healthy meal, and people love her cooking, especially her soups. Some have said it is the best soup they have ever eaten. Everyone is welcome to join us, and there is no charge." Lunch is offered Monday through Friday from 11AM to 1PM. On Fridays, guests are sent home with a bag of food for the weekend.
             Lydia's Kitchen also regularly offers a table with bread, devotional books, Bibles, and cards with Scriptures as well as another table with donated foods like vegetables, fruits, and desserts. "God has blessed us," said Pastor Tim. "We are donation run, so we are always in need of things like canned goods, and fresh or canned fruits and vegetables." People in the Batavia community have been very supportive, and area farmers have been particularly generous, donating produce to the Kitchen and letting the Youngs gather from their fields.
             Pastor Tim added that the needs they meet go beyond the daily lunch they serve. "It is not just a soup kitchen, it is a ministry," he explained. "The ultimate goal is to share the love of Christ through meals. There is daily prayer, and before each guest leaves, one of us prays with them."
             He shared a memory of seeing a gentleman walking across the church parking lot, someone he had met while serving as Assistant Chaplain at the Genesee County Jail. Their meeting was providential. "I asked him how he was, and he asked for prayer," recalled Pastor Tim. "I was able to pray for him right there." He stated that their soup kitchen welcomes everyone, from those struggling with addictions, homelessness, health problems, loss of job to those who simply would like to stop by. "We offer a safe haven, at least for a few hours."
             "There are some people who come by every day," added Lydia. "I get to share with them, and they share with me. They give positive feedback on what I am doing as I give back to God the best I can. God is good, and I am blessed to follow Jesus in this ministry."
             As Lydia's Kitchen continues to grow, the Youngs wonder what is next for them. "A gentleman belonging to the church we are in joked that we are already outgrowing our storage space here, but it's true!" said Pastor Tim, noting that what he and his wife need most is prayer for God's provision and guidance. "We want to continue to feed people, pray for them, and what God has done for them. We want to keep making a difference in people's lives."
             The Youngs would like to thank all of those who have volunteered and supported Lydia's Kitchen. They could not do it without you!\
For more information or to volunteer, contact Lydia's Kitchen (Batavia) on Facebook. email lwam.lydiaskitchen@yahoo.com, or call 585-993-8400 or 585-305-6518.