How do you connect with local resources, groups and events when finding each one is like a new page in Where's Waldo?
             This is the challenge Michelle Waters faced as a 19-year-old, young mother, looking for support and community connection for her family. She knew it was out there, but was there a resource for finding these things in Genesee and Orleans Counties which stretch between Rochester and Buffalo? Until last year, the answer was a resounding, "No."
             At that time, Waters had to get through by figuring most of it out on her own, but the experience launched her search. Some years later, she found Macaroni Kid, an online community with "two very specific goals: enrich communities and empower moms," according the Macaroni Kid website. "I just started searching for something like it," said Waters. "I saw the void and wanted to fill it. Macaroni Kid stuck out to me as being the most community oriented. They had the most for me to connect with as a publisher and are a nationally recognized brand which makes it easier to connect."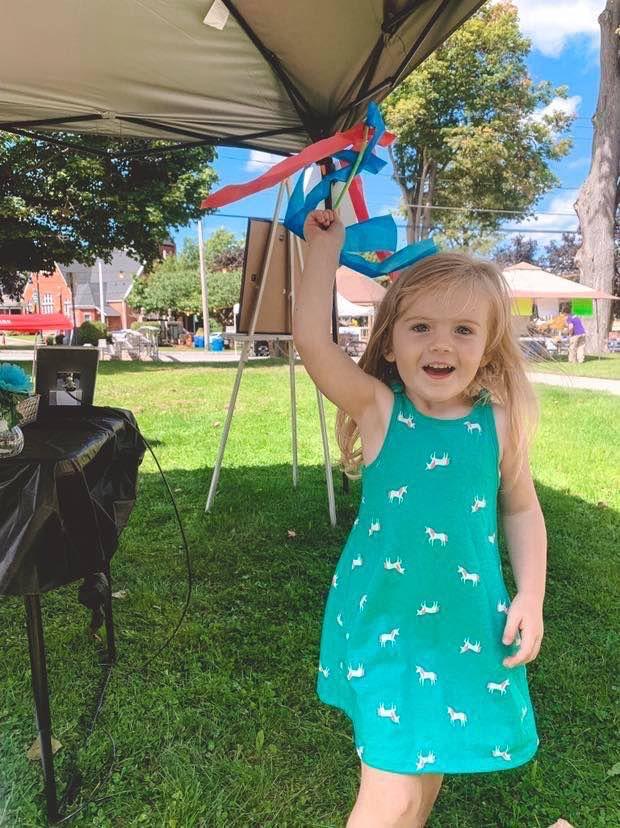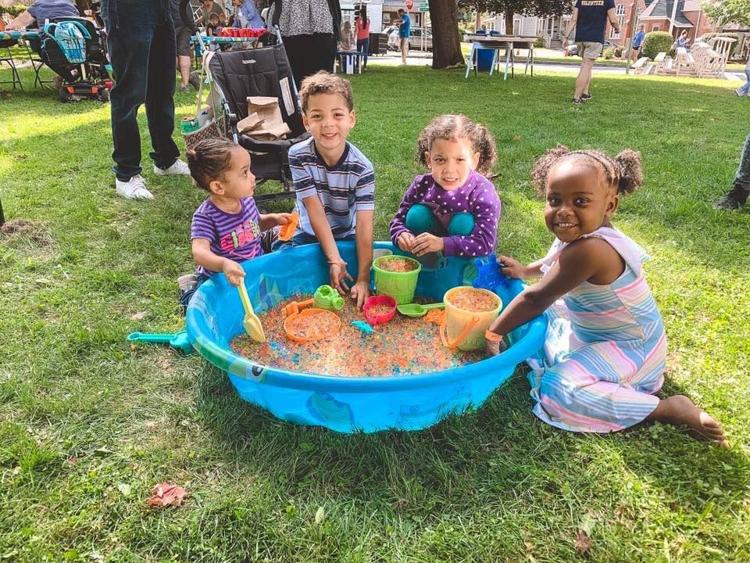 Macaroni Kid is a national brand with over 500 "editions" nationwide. Each edition has its own publisher, usually a local parent, who runs and develops it. "It is a hyper local resource for parents," explained Waters. "We have an event calendar with everything that is going on in the area such as library events, events at businesses, organization and resource information and festivals. It is fee for the community to use, and we send out a weekly e-newsletter with events, highlights, recipes and more to over 1,000 subscribers."
             For Waters, it is not about the numbers; however, it is about the community. "I run my chapter trying to better the community as much as I can," she said. "I want parents, including moms, dads and grandparents to know they are welcome and that they can find information here. It gives me a platform to run things like Project Christmas Magic."
             Project Christmas Magic is a holiday giving project which Waters started years before launching Macaroni Kid Orleans-Genesee. This past Christmas, she launched the project again to great success. "It had lost traction, but then I saw people asking for resources," recalled Waters. "I wanted to do anything I could to help."
             Waters created two posts on Macaroni Kid Orleans-Genesee. "In one post, I asked who would be willing to sponsor a family or buy gifts," she said. Waters didn't specify a minimum or a maximum amount. "I left it up to the people who wanted to sponsor," she explained. "I didn't want to take it over too much, and I didn't want anyone to feel like whatever they could do wasn't enough. I just let it flow."
             Her second post asked for anyone needing help to put in a request. "Then, I matched them up, and it worked out pretty well," Waters said. "So many people were so, so generous it was unbelievable." Thanks to the Macaroni Kid community, Waters and her husband were able to deliver a full Christmas to twelve families in need.
             "It was amazing," she said. "My husband and I had a cargo van loaded full of gifts. We spent nearly six hours delivering Christmas gifts all over Genesee and Orleans Counties. There were so many children, and some people had even given presents for the moms, too."
             Waters is thankful to have been a part of it all. "That is what lights me up for Christmas, for sure," she shared. "I just feel really grateful, and I am so happy that these are the kind of people that are reading my writing. A lot of what these families asked for was necessities, too," she clarified. "How could we not help?"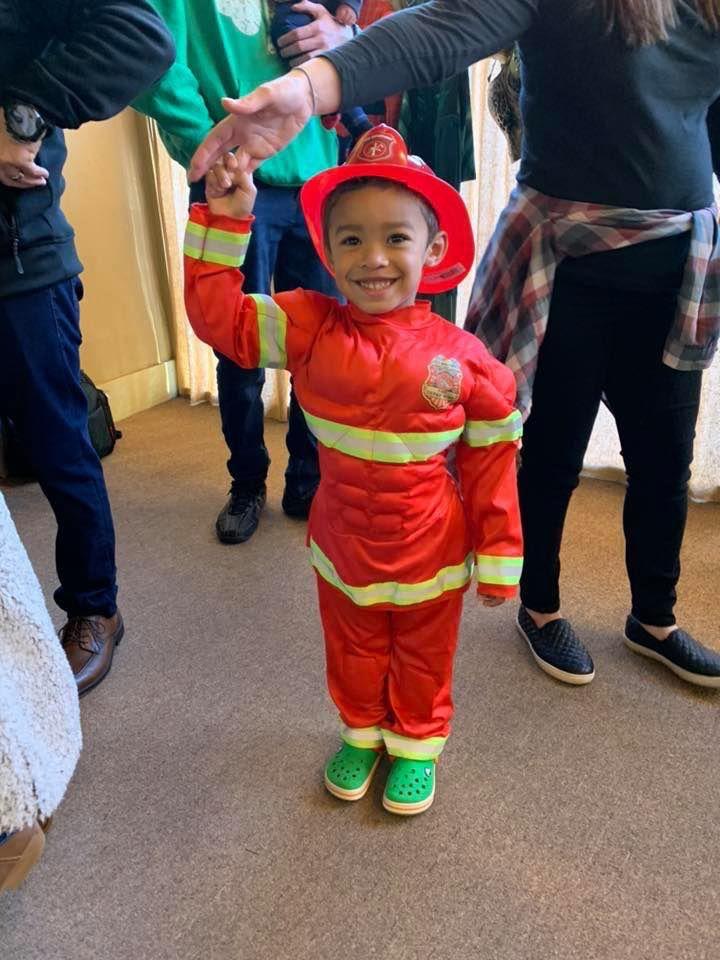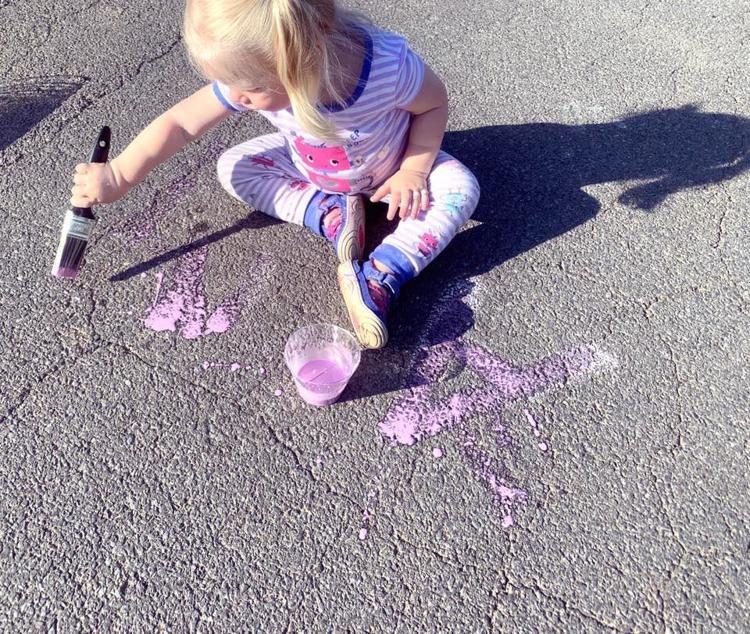 A successful holiday season behind them, Macaroni Kid Orleans-Genesee looks forward to a bright future in the new year. "I am definitely thinking we will have something for Easter," said Waters. "We would like to have a Valentine's Day exchange, but that may start next year." Waters also plans to hold a Halloween costume swap event again this fall. "We exchanged, gently pre-loved costumes," she said. "That was really fun."
             Meanwhile, Macaroni Kid Orleans-Genesee subscriber and follower numbers continue to climb, and Waters knows why. "It is amazing to have all the information in one spot…for you, for your town, from someone who lives in and is from your area," she explained. "We also do giveaways for the subscribers and highlight local businesses as much as possible because keeping your money where you live impacts all of us."
             Throughout 2020, Michelle will continue to fill her edition with local, useful information for families. "We are a tribe of likeminded people," she said. "We are in this together and all in the same boat. If I can save you just a little time in your day, I will feel like I did something worthwhile."
To learn more, visit www.orleansny.macaronikid.com or email Michelle Waters at michellewaters@macaronikid.com.