To wear masks or not to wear masks has become the question lately. No matter which side of the argument you stand on—or even if you find yourself somewhere in the middle—there is no denying the care and selflessness shown by those at home who gave, and continue to give, of their time, resources and talents to make masks for those in need. Five of these unsung heroes in Livingston and Ontario Counties open up about their mask-making journeys.
Rachel Halbert – Caledonia
Caledonia's Rachel Halbert, a homeschooling mom of four, was inspired to make her first masks for her sister, an essential worker at Strong Hospital. It wasn't long, however, before more and more people were asking for Rachel's masks. "I started receiving more and more requests, and I realized, wow, more people need these than I thought," she shared. "I couldn't make masks fast enough!"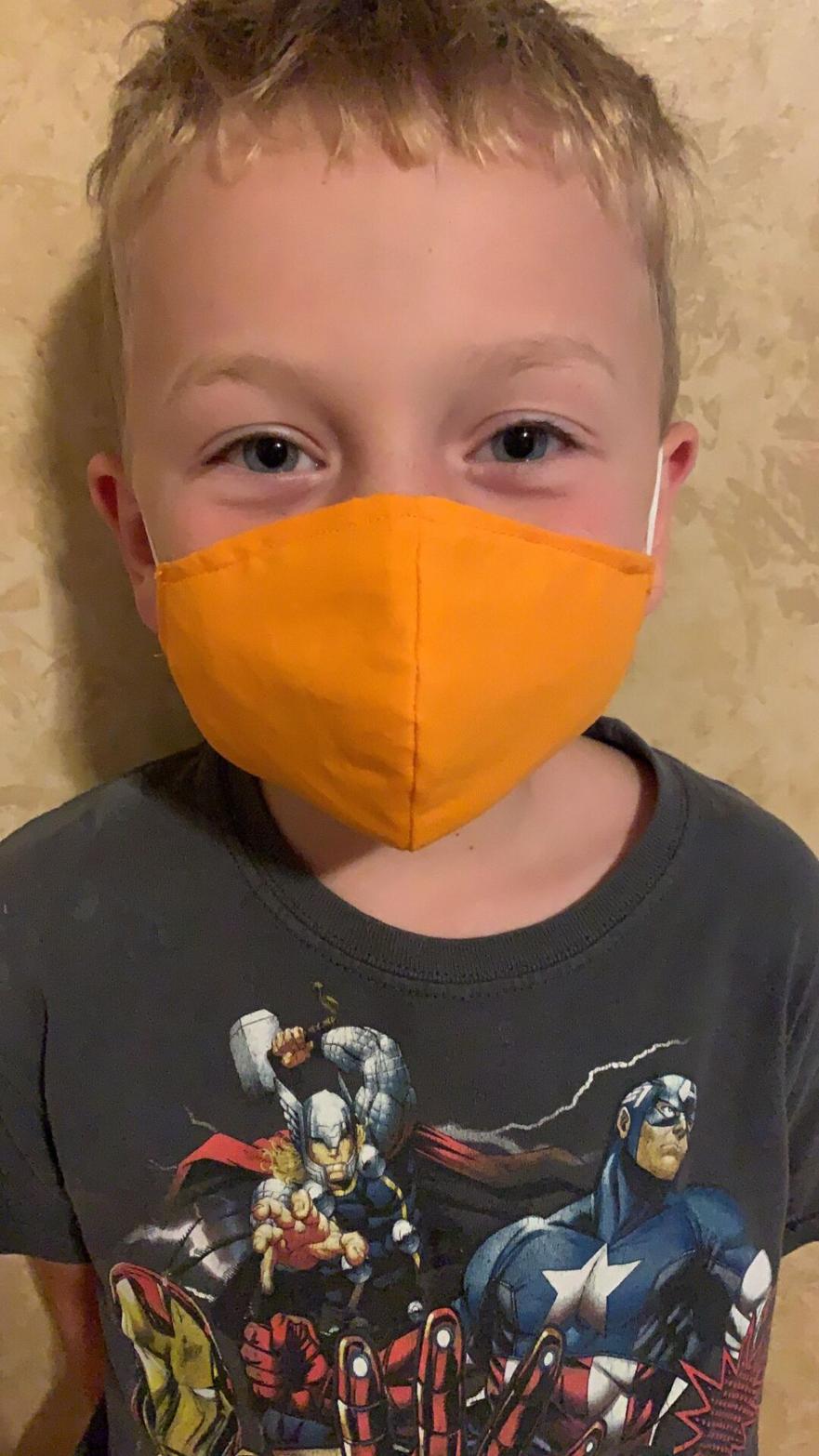 Rachel started filling a tote with masks of all sizes for men, women, and children, made from the material she had on hand. Some of her friends helped, as well. Rachel offered them at no charge to anyone in need. "The community response has been overwhelming," she said. "I put a donation jar out front with tote of masks, and I received a huge outpouring of financial support. Material of all kinds was donated along with plants, gift cards, even pizza and food delivered so I wouldn't have to worry about dinner."
             Recently, Rachel began using a new design and has been focusing on children's masks for the 2020 school year, estimating she has made well over 500 masks total at this point. "It has been so rewarding to hear how my masks blessed others and to see people in my community wearing them," Rachel confided. "I am thankful I was able to help keep them a little safer."
---
Elizabeth Hendy – Canandaigua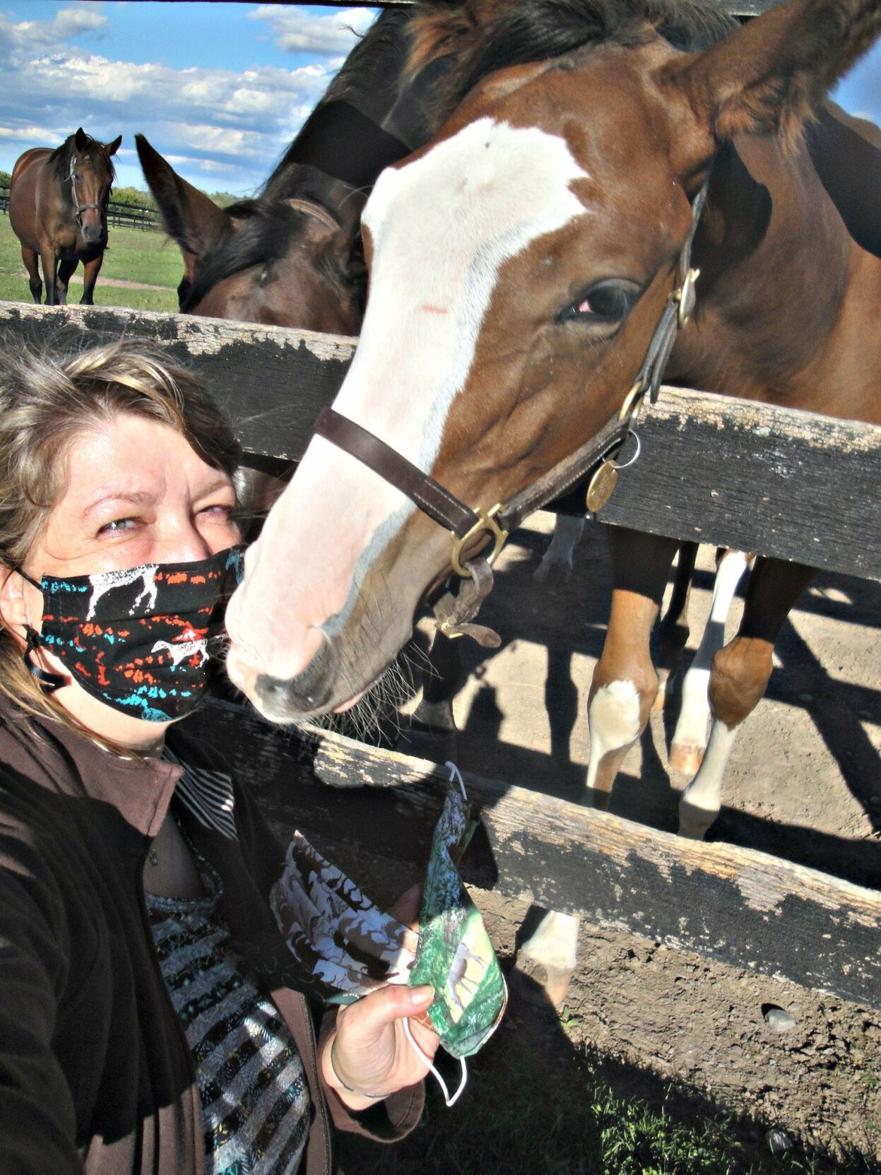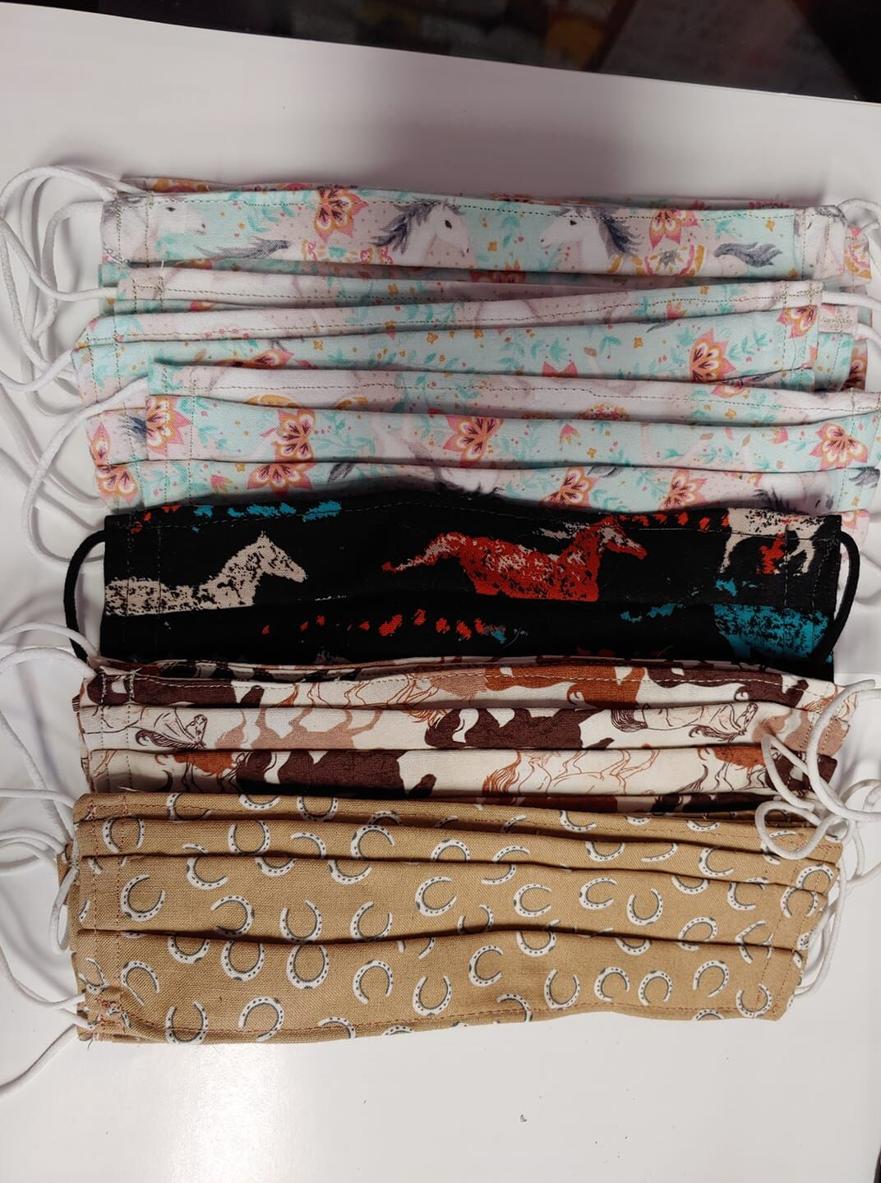 Heading north of Naples, Elizabeth Hendy of Canandaigua also found a way for mask to serve a dual purpose. "I started making masks because we needed a way to start raising money for the Finger Lakes Thoroughbred Adoption Program," Elizabeth explained. "This agency does a lot of good work making sure horses find good homes at the end of their racing careers."
             Elizabeth knew that those working at the Finger Lakes Gaming & Racetrack, as well as others, would be in need of masks to comply with very strict regulations. So, she decided to make her masks with horse themed patterns. "It makes it a little nicer to wear a mask," she said. "They are washable and very affordable. They provide masks for those who need them, and the money they bring in makes certain these horses are still being fed and taken care of."
             Although she has faced difficulties such as a lack of supplies and her sewing machine breaking down, Elizabeth continues to sew masks. "It doesn't help to make masks which are pretty but not comfortable," she said. "I have made around 200 so far." To order Elizabeth's masks, visit the Finger Lakes Thoroughbred Adoption Program Facebook page.