Ogden bowler, Parker Nordhausen, has cause for celebration after capturing 3rd place in the New York State Bowling Proprietors Association's State (NYSBPA) Youth Scholarship Tournament this past April. The 4th grader from Fairbanks Elementary School (Churchville-Chili CSD), who bowls out of AMF Gates Lanes on Spencerport Rd., Rochester, NY, first qualified for the tournament through his regular league bowling in January.
 
            From there, he participated in the Regional Finals at AMF Empire Lanes, Webster, NY in February where the 90-league average bowler hit for 111, 130 and 95 for a scratch series total of 336 and handicap series total of 690, putting him in 2nd place.  With the top 2 bowlers from each of the state's 10 regionals advancing to the finals, Parker was 1 of 20 regional participants in the "4th Grade & Younger" division to advance to the state finals.
             "I didn't think I would make it to the state finals, but I proved myself wrong and bowled my best series ever!"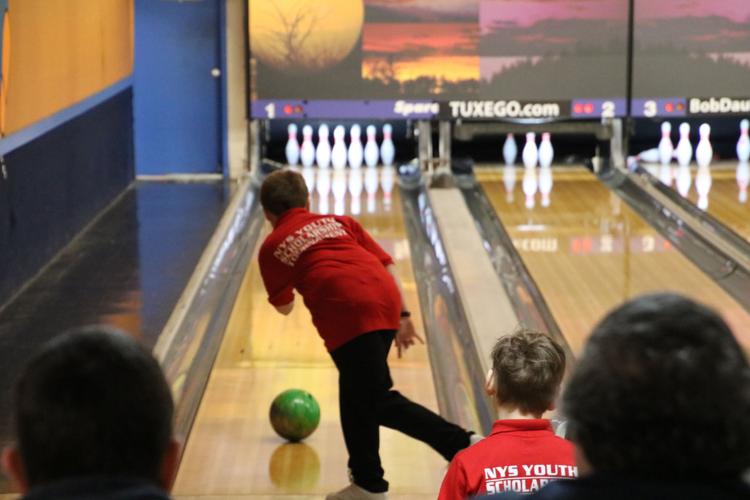 According to Parker's father, Matthew Nordhausen, Parker's journey has been one of growth and outstanding improvement. Parker, a very smart young man with strong academics and a talent for music, was not particularly interested in athletics. "We want to expose our children to as many things in the younger ages as possible." Matt Nordhausen explained. "I used to play in the leagues myself, and I thought, 'Let's try it!'"
             Now, having played for two and a half years, Parker has really begun to enjoy the sport. "I go with him and bowl, and now, he is succeeding," said Matt. "In 2017-2018, he won most improved of his league, increasing his average by 40 pins in one season." While Parker's game is certainly reflecting his efforts, it is the social aspect that has really kept him involved.
              "A very good friend of Parker's was on his team," Matt Nordhausen said. "They became friends with two other kids and our four families just hit it off, as parents and as kids. I believe the four of them will probably stay together as a team right through senior year and be on travel teams."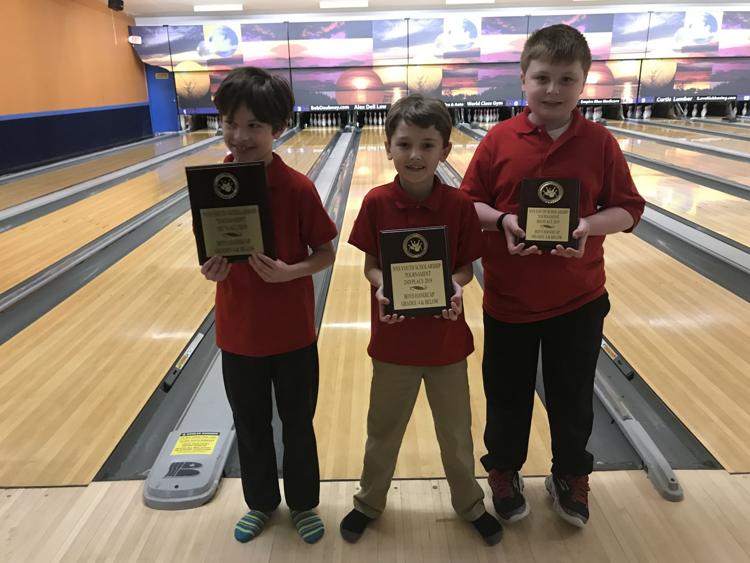 This year, at the state finals in Latham, NY at Spare Time Lanes, Parker quickly emerged as a leader during the first two games, hitting for a season high game, 144 and then 113.  However, Parker's game began to slip in the third game, unable to pick up a mark (strike or spare) for the first 6 frames. Finding his groove again, Parker picked up marks from the 7th frame out to finish with a 123 for a 380 scratch/725 handicap series total and narrowly taking 3rd place by just 5 pins!
              "It was cool to meet other kids from around the state and I am happy that I was able to represent AMF Gates Lanes in a good way by participating and coming in 3rd," said Parker. "I felt proud. Maybe I could do another tournament and also come in top three. I didn't come in first, but I felt good about myself."
Have something interesting you'd like to share with our readers? Perhaps an original story, a personal experience, community happening, or school event? Add some photos, and your story will be featured on our popular website for all to see. Who knows - it may even end up in print! It's easy to do. Go toMy Hometown to view previously posted stories. To post your own, visit Community at My Hometown today!