Being involved in her community is second nature to Emily Farrar. If she isn't out hiking with her Australian Shepard, the Pittsford native divides her time between working as a personal aide to a young woman with Autism, coaching students in a Division 3 program as the head rowing coach at Nazareth College, or leading by example as a PSIA (Professional Ski Instructors of America) Race Coach at Bristol Mountain. A graduate of the University Tulsa in Oklahoma, Farrar majored in Speech-Language Pathology with a minor in Deaf Education on a full-ride rowing scholarship.
       "There are so many different community projects important to me," Farrar said. Her work at one job often impacts that of another, and she explains that many of the students she coaches are in the health professional field in some capacity. Some study speech language pathology, occupational therapy, physical therapy, or a related field, and many work on a volunteer basis with kids with intellectual disabilities. For Farrar, working as a rowing coach and with a young woman with autism go hand-in-hand.
       Born with congenital hypothyroidism, Farrar spent two summers as a camper at a Paul Newman SeriousFun camp, a camp for children with life-threatening illnesses. These summers were experiences she said had a serious impact on her life.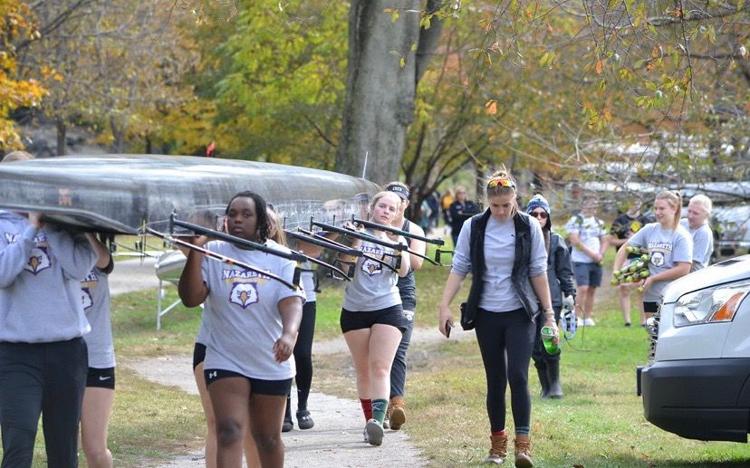 "It's one of those places where can feel how it's going to change your life because of the environment the moment you step into it," Farrar said. "But you don't realize how much the people there will inspire you, too." The impact the camp had on her as a camper led to her returning as a counselor. Her time there centered around children she said had such a love of life, which they shared with her and made her appreciate the small things. "These moments really touch your life, no matter how small an impact you think you have on someone." 
       Not all experiences were smooth, however, as some victories—like a camper finally sleeping peacefully at a camp bonfire after three nights of homesickness—were not without their struggles. While many of the campers founds ways to enjoy life despite obstacles, there were other difficulties such as children with Spina Bifida struggling to walk, or those who came to camp with terminal cancer diagnoses. "These moments make you realize you can impact someone's life in both the short and long term, which is one of the greatest gifts you can ever get out of life."
       When it comes to working with Autism groups, Farrar trained with Heritage Christian Services and was chosen by a family to spend time as a personal aide for the daughter. Operating with several projects through the community, they're involved with Autism Up and Spectrum Creative Arts. While not part of a specific group, Farrar works primarily with the family to research different activities and resources.
       "I strongly suggest people look up Autism or other groups related to intellectual disabilities," Farrar said. "The individuals in these groups have so much to offer, and they really bring so much to your life, too. You hear about how much they are impacted by your presence in their life, but you never realize until you start working with them how much their presence in your life makes you a better person."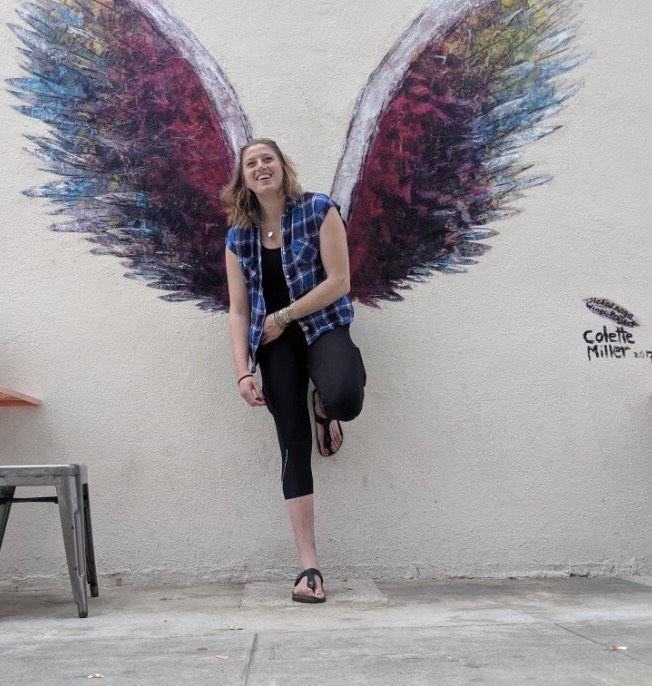 The young woman with whom Farrar works, referred to herein as "Jennifer" to respect her privacy, has been an experience she's thankful for.
       "She's so in-tune to the emotions of those around her. Within a few weeks her bright and cheerful personality helped lift my spirits." She goes on to say working with this young woman and her family has been a gift, and Farrar goes to work every day knowing she's going to leave with a smile and her day brightened. "She'll do little things like sing or dance in the car to a goofy song or offer you a flower or a piece of her coveted Reese's chocolate. She wants you to be happy."
       Since she started working with Jennifer, Farrar said she's learned how to live in the present more than the future or dwell on the past. Jennifer has truly made a memorable impact on her life, as with one experience: "I remember one day after I got into a car accident, she came running out of the house yelling 'Emily, you're okay!' and gave me this huge hug, and she's not really one for hugs. She also doesn't like using her cell phone, and a few months ago, when I wasn't feeling well, she called me in the middle of the day to say she missed me."
       Emily Farrar has little interest in stepping back from her community or those she works with anytime soon. After further developing the Nazareth College rowing programs, Farrar plans to return to school in order to obtain her PhD in Speech Language Pathology. With an interest in traumatic brain injury in regards to aphasia (the loss of ability to understand or express speech), she hopes to put her future degree to work in a nursing home or with veterans.
       When it comes to getting involved in the community, Farrar had this advice: "Don't be afraid of passion. Don't be afraid to care about your fellow human. Recognize that you can impact someone even if it's just with a smile, and that can really make all the difference."