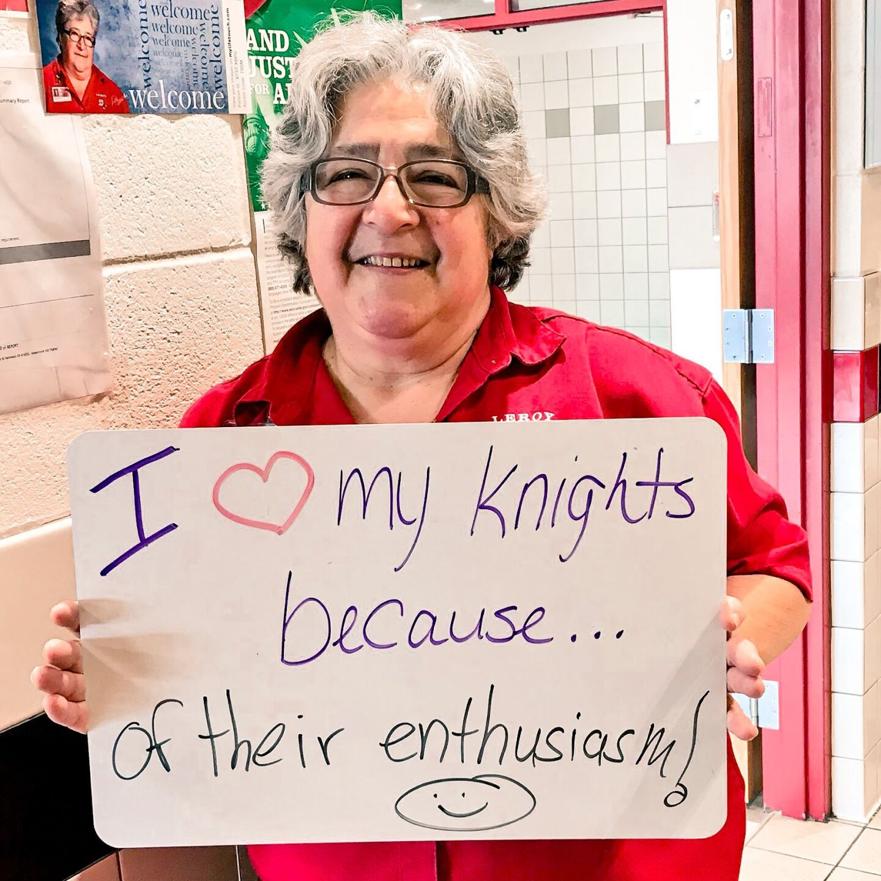 My brother, Nicholas, and I consider ourselves blessed to have grown up under the loving influence of our mother. Marianita Beckman is an angel, former nurse and a Le Roy High School cafeteria worker. Her ability to face the world with positivity and love others has always seemed like a mysterious power. She acknowledges the inspiration of her mother, aunts, and teachers who impacted her in her youth. Still, what makes her an Angel is not that she follows in the footsteps of others, but the unconditional love and caring spontaneously from her own heart. 
             Her name, Marianita, is a combination of her mother's, Mary, and her grandmother's, Anita. When asked who inspired her to be so loving, without hesitation Marianita says her mother has been her guiding light. She "never uttered a sour word about another person," my mother says. "She was always generous with her time?-?putting others ahead of herself." She inspired Marianita with her commitment and selflessness, doing whatever it took to ensure her children and husband had a good life.
             Marianita took up that mantle as a young mother herself. She tells me, "When you were born, although you took forever to come out, I knew right away that I was going to be a good mother, that I was going to take care of you and your brother."
             True to her word, my mother created a home filled with love and kindness. She welcomed each of our friends in as if they were her own children. Having friends at our house for dinners and sleepovers was a regular occurrence. Through her actions we learned the value of respect, kindness, justice, and seeing the best in others?-?even if they didn't see it in themselves.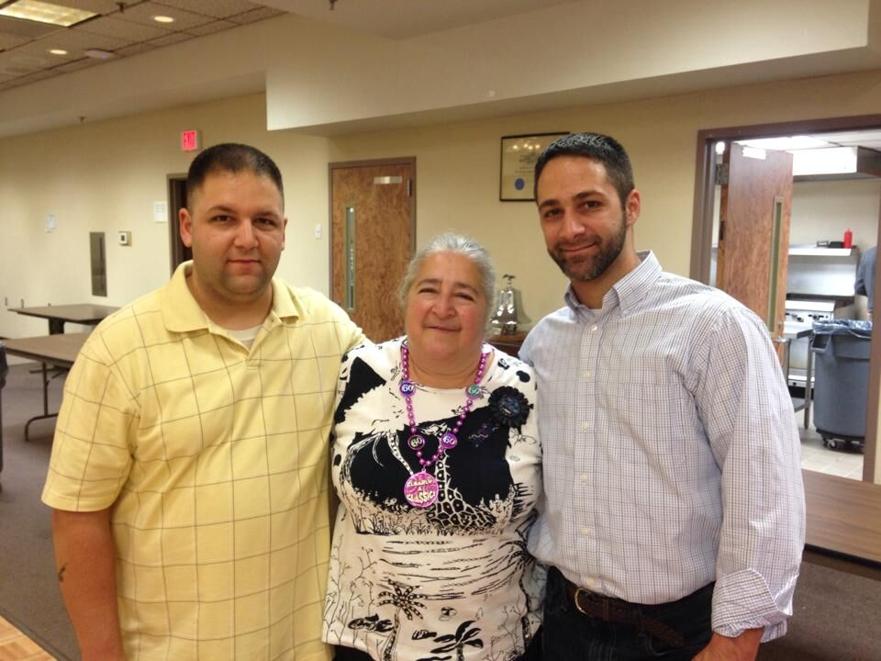 My grandmother stepped away from a career to settle down in her 30s and raise a family. Likewise, Marianita left behind her desire to be a teacher to commit herself to motherhood. Her best friend, Gerri O'Brien, told me that Marianita enjoyed sports and wanted to become a gym teacher.  My mother quickly confirmed this, explaining that she had wanted to go to college and become a physical education teacher. The circumstances of the time and her father, Armando's, mindset didn't allow for her to go.
             She loves her parents unconditionally and understands the hard choices they made as first and second-generation immigrants. They did the best they could, and she is grateful for the love they showed her.  As her parents aged, she didn't hesitate to serve as the primary caregiver for them.  She would work her shift at the nursing home and come home to care for them. 
             For my wife Jolene, and I, Marianita's love and support has been instrumental. When we were married, my mother and my dad, George Beckman, took our then 4-year-old son, Dylan, for a week and devoted every minute to caring for and entertaining him. She came alive with the opportunity to build a relationship with her grandson. When our twin daughters, Sophie and Amelia were born, Marianita took two full weeks off work, dropped everything in her own life, and moved in with us.
            She took over the household responsibilities allowing me to work and Jolene to focus on the newborns, Dylan, and recovery. We will forever be grateful for her support and love.  It wasn't long afterwards that my parents moved from Long Island to Le Roy, and she took a position as a nurse with the Veterans Administration facility in Batavia.
             Whether at a sporting event, orchestra concert, mock trial, or a Quiz bowl final - Sophie and Amelia's Grandma is a loving and supportive fan. Her children and grandchildren aren't the only ones she supports with all her heart.  After retiring from nursing after over 20 years, Marianita took up a job as a cafeteria worker at Leroy High School.  She quickly became a beloved member of the school staff, having the school's yearbook dedicated to her for her boundless school spirit and generous nature. 
              This year, when the global COVID-19 pandemic challenged the Leroy schools to continue to provide meals for its students and families, Marianita volunteered to be out on the front lines, preparing and handing out meals.  Marianita brought her energetic spirit to the food distributions, dancing and singing to the music the school played. She put a happy face in spite of sometimes distressing experiences.
             When I asked Gerri if my mother ever got burned out, she told me, "I'm sure there may have been a point where she wanted to shut down, but her thoughts of you and Nicholas and all the kids keep her joy alive." The energy to love unconditionally comes from within her. As Mother and I wrapped up a conversation recently, I asked if she feels driven to help others. She was perplexed by the question, saying, "It's not a drive. It's just what I do." After a pause, she continued, "If I see a need, I try to help."
             Like her mother, Marianita is an inspiration. She meets the world as it is, asking nothing more from it. She pours love into the world. There is no mystery to solve, no motives to understand. She is not driven to give out of obligation; she simply embodies the spirit of love. In the Bible, there is a verse "Let all that you do be done in love" (1 Corinthians 16:14). My mother told me that she's never had an aspiration to save the world; that's not how she thinks about it. I am beginning to understand what she means. The world doesn't need saving. It just needs love.