In 2013, both the Wayland and the Springwater ambulance services launched from the respective fire departments and merged to become the Springwater-Wayland Emergency Medical Services Corp (SWEMS), an independent 501c3 nonprofit agency. The intent of those involved was to improve services without adding an appreciable cost to the taxpayers. Six years later, they have done that and so much more.
             "We currently provide EMS services, EMT basic, to the Wayland Community," said Eric Williams II, a SWEMS board member. "We also provide mutual aid calls into Springwater. While Springwater is currently served by the Livingston County EMS (LCEMS), we have provided coverage there before. Our original goal was, and still is, to regularly provide EMS service to Springwater; however, the agency will have to raise a significant amount of money before that can take place."
             While continuing to move towards that goal, the SWEMS nonprofit —consisting of a board of directors, line officers and members—has found several ways of serving the community. "We have responded to 251 calls so far this year, which is up from last year," explained Williams. "If paramedic services are needed, we are supported by AMR from Corning, also stationed in Cohocton, or by LCEMS. We also offer CPR training from our five certified CPR instructors, and we have already held upwards of 20 classes this year."
             This year, the SWEMS also celebrated the one-year anniversary of their Junior EMS. This exciting program allows anyone in 8th grade or above to be a part of the agency. "We do drills and community events with our Junior EMS members," said Williams. "They are permitted to participate in certain calls, as well."
             The Springwater-Wayland EMS continues to serve without burdening taxpayers. "We do not receive any tax money," Williams said. "We are completely supported by donations, ambulance bills and fundraisers." The SWEMS also currently serves its communities with a 100% volunteer staff. As if their selfless service wasn't enough, the SWEMS recently found another heartwarming way to support the families in their community.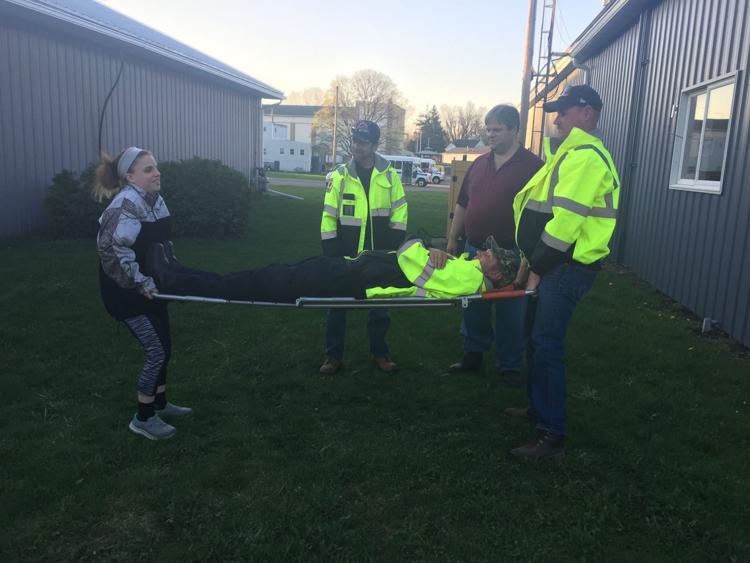 "Last year, we started Wayland Fun Days for the families in our community to come out and have a good time," Williams shared. "Although we didn't have the number of vendors we expected, we did have a great turn out. This year, we had triple the vendors, and an amazing number of people came out, some from as far away as Geneseo, Rochester and Brockport."
 
             Williams explained that this year's Wayland Fun Days were especially incredible because all activities were free. "We were able to make it all free," said Williams. "The bounce houses, the pony rides, the petting zoo…it was all free thanks to a generous donation from a local, Wayland business."
 
             Area residents have taken notice. "The community has been super supportive," Williams shared. "At the beginning of this year, we started a fundraiser, sending out donation letters. We received an incredible amount, close to, if not more than, $2,000."
            Continued support will certainly make all the difference moving forward. "Although the Wayland Fire Department has been gracious enough to let us rent space from them, we plan to be in a new building of our own by 2020, so that we can be a completely independent agency," explained Williams. "Also, we replaced one  of our two ambulances last year because they were both older, and  this year, we hope to replace the second so that we will have two ambulances in good repair and available to serve the community at all times."
             The SWEMS also continues to seek volunteers. Membership is open to anybody 18 years or older without a felony record. Members will receive training for either being an EMT or being a driver, and all members must maintain CPR certifications. SWEMS will sponsor any member for Emergency Medical Technician training, and all members who wish to drive will receive extensive classroom and hands-on driver training.
              Perhaps most importantly, the SWEMS will continue its efforts in bringing emergency services together across several areas, providing the best possible service to local communities. "We want to put the unity back in community," said Williams. "We want to become one big family, working together to meet the needs of those who rely on us." SWEMS already partners strongly with other emergency services providers such as Dansville EMS, and Williams hopes this camaraderie is contagious.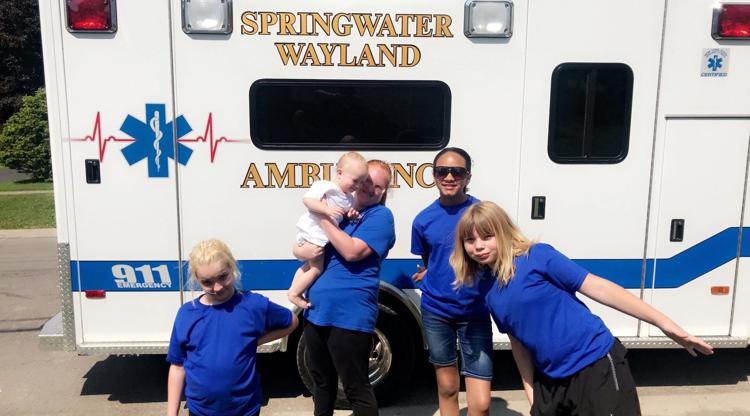 Have something interesting you'd like to share with our readers? Perhaps an original story, a personal experience, community happening, or school event? Add some photos, and your story will be featured on our popular website for all to see. Who knows - it may even end up in print! It's easy to do. Go to
My Hometown
to view previously posted stories. To post your own, visit
Community at My Hometown
today!