Changes swept across the nation when COVID-19 struck earlier this year, leaving virtually no institution or individual untouched and sending nearly all of them virtual. Nowhere were these changes felt more than in our education system, including our colleges. At our own SUNY Geneseo, President Dr. Denise Battles has led faculty, staff and students as they have met each new challenge.
             "At SUNY Geneseo, we have prioritized the health and safety of our campus community," said Battles. "We announced a shift to remote learning on March 11, prior to the start of our campus's spring break, and continued remote learning through the rest of our academic year, with most of our students, faculty and staff continuing their studies or work off-campus."
             The change from in-person classes to remote learning had arisen very quickly and with little warning, but both students and educators rose to this challenge. "I have been extremely proud of the dedication and resilience of the members of our campus community who have worked hard to ensure that we continue to deliver an exceptional educational experience to our students," Battles praised. "I am no less proud of our students, who have been remarkably flexible in adapting to our changed circumstances."
             Even in these difficult circumstances, the college has adapted to support its students. "Not all of our residents could readily return to their homes mid-semester for a variety of valid reasons," Battles explained, referring to those students who remained in its residence halls through the end of the academic year. "The large majority of students are now learning at a distance. While there are too many wonderful adaptation examples to list, some of them include the creation of 'lab packs' for science students, our annual Relay for Life fundraiser which raised nearly $100,000 for the American Cancer Society through its virtual event and Virtual GREAT Day, our annual celebration of student research, scholarship and creative activity."
              Some events, however, did not go digital. One of them was commencement. "While we have organized a virtual Senior Send-Off for our graduates and their loved ones, we postponed the in-person commencement ceremonies for the Class of 2020," said Battles. "Following student consultation and considering the best approach for the health and safety of all, we have announced that we will hold our in-person celebration in May 2021, coinciding with Geneseo's sesquicentennial year. That 150th anniversary of our College's founding should make that event all the more meaningful."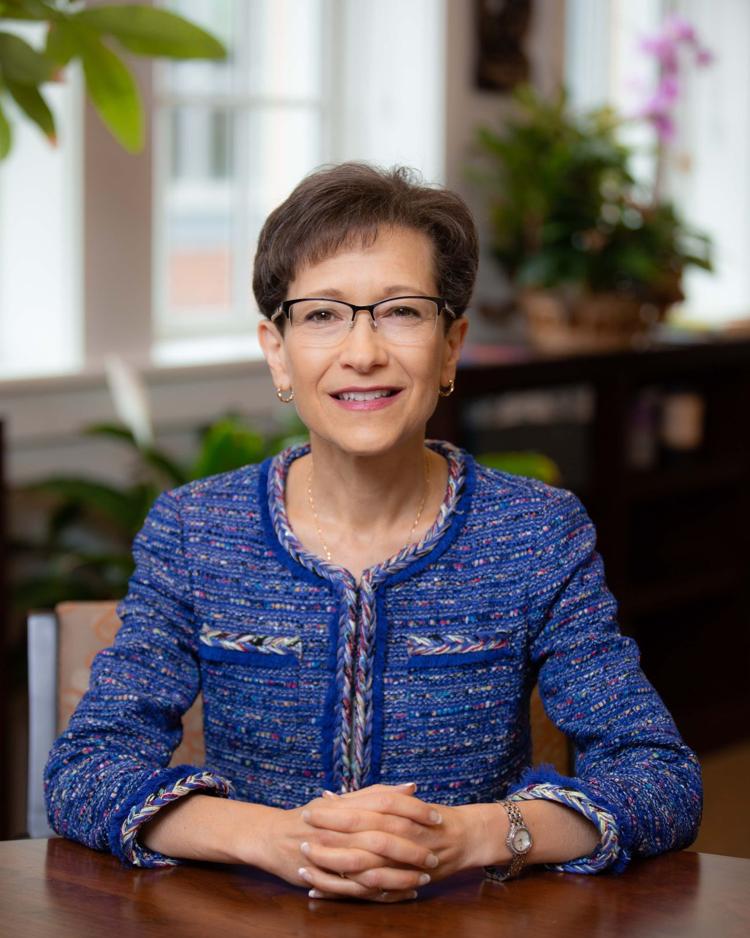 SUNY Geneseo has not forgotten its community during this time either. As one of the top-ranked institutions across the nation for contributions to the public good, the college has found ways to continue its public service and community engagement, even while operating remotely. "Our Office of Student Volunteerism and Community Engagement has provided continuing opportunities for civic engagement," shared Battles. "We continued our Geneseo Cares Day of Service and our Adopt-A-Business program, for example, which has found an even greater purpose as merchants who have traditionally relied on in-person sales and services have had to shift swiftly to technology-focused efforts." The college also donated PPE to the surrounding county early in the crisis.
Local communities, friends and family, which have always been extraordinarily supportive of SUNY Geneseo and its students, now have another way they can support students affected by this crisis. "The pandemic's impacts are broad, and many of our students are dealing with uncertainties associated with lost employment or health issues, whether personal or among their families," affirmed Battles. "Our campus, like many others, has established a new fund to which anyone can contribute to support these students. Referencing our College's mascot, it's called the "One Knight Student Aid Fund" and it is easily located on our website: https://www.geneseo.edu/support/geneseo-foundation."
             As the pandemic progresses, what classes will look like at SUNY Geneseo this fall remains unclear. "We will, of course, operate according to federal and state directive that are in place at that time," assured Battles. "While reconvening on our beautiful campus is our goal and intention, we will continue to prioritize health and safety and are planning for a variety of contingencies in case we need to pivot."
Meanwhile, SUNY Geneseo will continue to provide meaningful learning opportunities. "The college has recently launched an exciting opportunity for engagement which the broader community, taking advantage of technology to support remote learning," Battles shared. "We are offering continuing education opportunities through three online courses this summer: Programming in R for Data Analysis, Equity-Minded Search Practices, and Dante for Now. I encourage interested readers to check them out at https://www.geneseo.edu/continuing-education."
Enjoy this article? Check out this week's other great stories online at www.gvpennysaver.com:
             • Care Net Canandaigua Holds Successful Diaper Drive-Thru
             • Now's a Great Time to Do Some Pruning—But Let's Do It Properly!
             • Sam Vagg Shares Silver Lining from LeRoy Village Green
Love to write? We are looking for YOU! Become a volunteer writer and share your original story, personal experience, community happening or school event with us! It will be featured on our popular website for all to see. Who knows - it may even end up in print! Go to My Hometown at www.gvpennysaver.com or email our Hometown Editor Amanda Dudek at AmandaDudek@gvpennysaver.com!