When young Jack DeLisio was growing up in Clyde, New York, you could find him working after school and weekends at his parent's Western Auto store. Jack's mother Arley Mae and father Louis actually owned and operated three Western Auto stores in Clyde, Waterloo and Wolcott. Western Auto sold a great variety of products so Jack discovered taking the time to learn about each gave him the ability to provide quick solutions to the myriad of customer questions he would field each day. His thirst for knowledge and experience would pave his path through life.
             Jack was an excellent student, class president and a member of the National Honor Society at Clyde Central High School. He was accepted at the University of Rochester where he  studied electrical engineering.  However, Jack had a second calling.  His dad was the fire chief in Clyde so in 1972, Jack completed the firefighter training and began what would be a long second career as a volunteer fireman. "My dad and I were always the first to respond to an alarm because our Western Auto store was right next to the fire house," chuckles Jack. While in Clyde, Jack worked his way up to the rank of Assistant Chief, and then became the Fire Commissioner and later town Fire Marshall.
             The Clyde Fire Department also ran the ambulance service so Jack undertook additional training to become an Emergency Medical Technician (EMT) and then in 1974 he joined the very first Advanced Life Support (ALS) unit formed in Wayne County. "The ALS protocols were just being developed so the team members watched episodes of Emergency on TV because their protocols were actually pretty accurate," explains Jack. While working in the ALS unit, Jack was the first to successfully use the new field difibulator to save a patient's life.
             Upon graduating from the U of R, Jack had a difficult decision to make. "I remember having several excellent job offers before I graduated. I selected the one closest to home. I spent the next 26 years working for Mobil so I guess I made the right decision," he explains.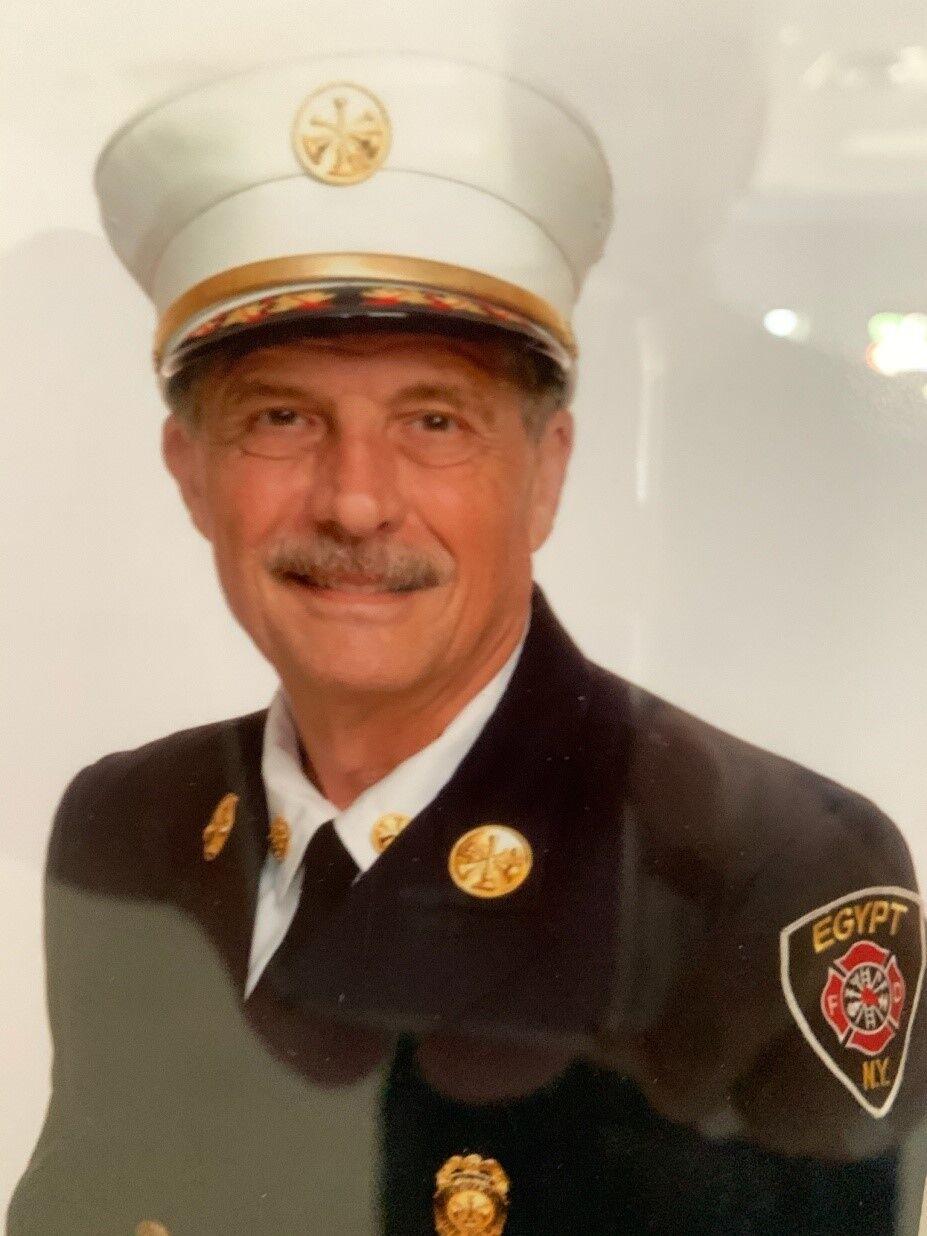 Jack's tenure in Mobil's polypropylene business started locally, but as his career progressed he managed projects in Illinois, New Jersey and Texas. He then developed a strategic business and financial plan to create a R&D plant to support products for small scale manufacturing, commercial sale and testing. When the plant was approved, Jack was promoted to General Supervisor and was given the responsibility of managing the facility.
             Jack's next move with Mobil was to Oklahoma as the General Supervisor and then Supervisor of the newly formed Quality and Productivity group and later became the Operations Manager. However, his commitment to serving others continued as well. There he attended the law enforcement academy and became a volunteer reserve deputy sheriff. In that role he participated on manhunts, drug busts, received a broken rib while breaking up a bar fight, and was shot in the line of duty.  On the upside, he met his wife Sharon while running a traffic management team at a local festival.
             Sharon would later train as a firefighter and join the Egypt Fire Department. "I am extremely proud of Sharon," explains Jack. "I have watched her charge into a burning building with a hose to knock down the flames. She even had the courage to become President of the Board of Trustees. Sharon says she couldn't resist Jack because he reminded her of Barney Fife.
             Jack and Sharon might still be in Oklahoma but Mobil had other plans for the aspiring executive. His next assignment took him to Stratford, Connecticut. And of course, he immediately joined one of the area's largest volunteer fire departments with 250 firefighters, 22 trucks and 4 stations. Shelton was an old mill town so many of the building were vulnerable to fire. The department responded to over 1000 calls a year, many of which were working fires.
             "There is nothing like cutting a hole in the roof of a four-story building and then having to quickly escape because the roof became fully engulfed in flames," reflects Jack.Jack's next assignment brought him back to Macedon, New York as North American Manager of Research and Development. In 1974, during this assignment, Jack joined the Egypt Fire Department. 
             His next move was to Luxemburg with Sharon and their daughter Heather for an assignment that would run from 1997 to 2000. In Luxemburg, Jack managed an organization of 800 people with four different locations for Mobil's film division. It was after that assignment he decided that 26 years was enough and it was time to come back home to the Fairport area. 
             However, Jack's desire for continuous learning was still active. He always enjoyed his work as an EMT and paramedic so he enrolled in the Physician's Assistant undergraduate program at RIT.  During this period, he remained a member of the Egypt Fire Department. 
             After graduation in 2005, he accepted a position with RGH in the surgical ICU but just before he was about to start, he volunteered to support an emergency management team in Texas helping with the aftermath of Hurricane Katrina and Rita. During his 15-year tenure as a PA, he has worked in the ICU, general surgery and urology.  "It is my personal philosophy that if you are not continuously learning, you are falling behind," explains Jack.
              As a member of the Egypt Fire Department Jack has been the financial secretary, President of the Board of Trustees and has held every line officer position including two terms as Chief from 2005 until 2007 and again in 2017 and 2018. He also played a key role in the development of the Perinton Firefighter Training Center. He is also a member of the Monroe County Special Operations Unit. Jack plans to retire from RGH this year and eventually return to Oklahoma, a place where Jack and Sharon want to experience the next episode of their exciting life together. 
This is the fourth in a series of articles submitted by Randal Simonetti recognizing the courage and commitment of the volunteer firefighters of the Egypt Fire Department. The organization will celebrate its 75th anniversary in 2021. He can be reached at ras@ignitionltd.com or at 585-738-8333.