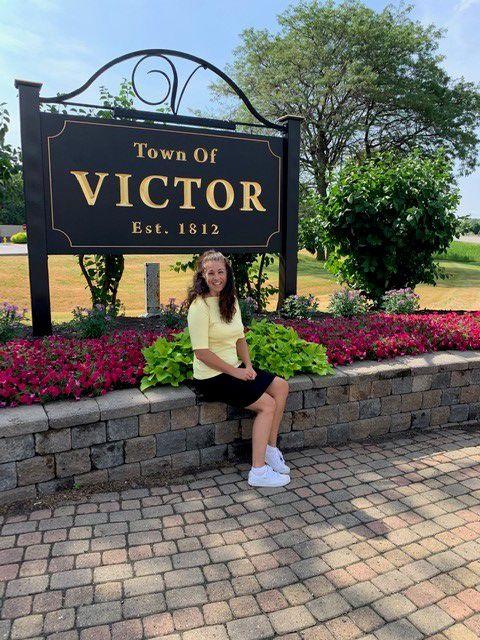 In communities like Victor, challenges arise to be met and conquered. Perhaps no greater challenge has appeared in recent years than that of the current coronavirus pandemic and the resulting shutdown which has affected communities, businesses, and families across our nation. Still, with smart planning and an eye to the future, Victor Chamber of Commerce Executive Director, Amy DiPrima believes Victor can yet emerge triumphant.
             "Our community has had to reorganize how we go about business now, including our town," said DiPrima. "We have had to reorganize departments and pinch pennies as we work to bring the economy back to where it was before COVID-19. Many jobs have been lost, and we are helping students who no longer have school lunches. The food cupboard was even having a lot of trouble buying food because people couldn't buy what they needed in bulk."
             The Chamber stepped in to help. "One thing we did do as the Chamber was a gift bag, a Victor care package," explained DiPrima. "We collected swag and menus and made 250 bags. Then we handed them out despite drive thru style, despite the snow, in Mead Square Park. We also collected a huge amount of food and money for the food bank. We saw really strong support, a huge community push that warmed my heart."
            Local businesses, which have really had a push to be there for everyone during this time have also felt the support. DiPrima, co-owner of Prima Pop, observed that many of her customers are trying to tip, overpay, buy gift cards, and doing what they can to boost the local economy. Victor friends and neighbors continue to come through.
             "Everyone has been banding together and realizing we are all in this," DiPrima shared. "The outpouring of support from Victor and Victor businesses has been just phenomenal." She is counting on this strengthened unity to support their September festival: Hang Around Victor Day.
             "Many festivals have been cancelled, and we are one of the few that is still happening this year," stated DiPrima. Hang Around Victor Day will take place in town on and around Main Street and is set to include several Main Street businesses. "We will have an artisan area, vendors for a market area, a farm market area, a food area. We are going to try a children's area, but we are still figuring out the best way to be safe with expected germs."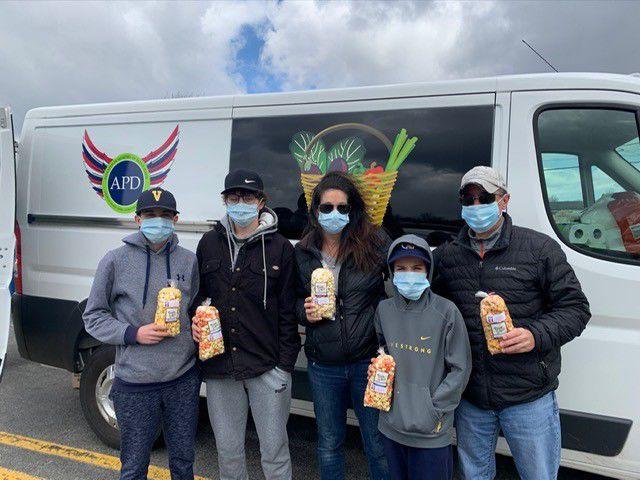 Preparation for this year's Victor Day has already involved Victor's schools, including Superintendent, Dr. Timothy Terranova, businesses, and others. "What I am trying to do is to bridge a long-standing gap," explained DiPrima. "We are not businesses, schools, politicians and so on. Everyone works together and shares in the success. We are all one Victor, and we are Victorious.
             DiPrima says there will be frequent sanitizing of tables and food areas, sanitizer at each station and vendor, and overall vigilance regarding health protocols. She is also excited about a new festival feature being launched this year. "For the first time, we are going to have a beer and wine section with bands in Mead Square Park," she said.
            The response has been positive. "We are getting a lot of support from the town and village to do this," shared DiPrima. "Everyone wants to do something fun, successful and safe, so we need to create that environment. We are really growing together now, and everyone is feeling the impact and the unity it is creating."
             The festival is just one of the Chamber's planned events. "We will also be holding a job expo through Finger Lakes Community College," shared DiPrima. "We are also working with Kathy Rayburn and the Local Development Corporation to make Victor's Spooktacular, created by Prima Pop, bigger and better than ever this October."
             "There are new ways for our Chamber to exist and support, share resources and information, and help business owners," she continued. "We are recreating a sense of what a Chamber really is and means. I want to ensure that value is there for our members."
             "I am just passionate about Victor!" exclaimed DiPrima. "My fiancé and Prima Pop co-owner, Mike Gardula, my three boys and his three boys, all go out and do everything we can to keep our town strong. Summer is an important time for many local businesses, and I encourage you to support them and share about them on social media to spread the word."
             "You could also volunteer with the Chamber to help us make these important events happen," said DiPrima. "Victor is doing a great job staying positive, and neighbors are lifting each other up and supporting each other. We want these events to be successful for everyone in our community."