It was an opportunity that Kate Wilcox Rodwell couldn't pass up. So, she recently secured her use-variance approval from the Town of York to pursue it. In 2015, after 32 years at The Hillcrest Estate, Bob and Liz Wilcox had decided it was time to start a new chapter in their life in a smaller house on a smaller property. They had raised their three children—Megan, Ben and Kate—starting a farming business at The Hillcrest Estate upon inheriting it in 1983.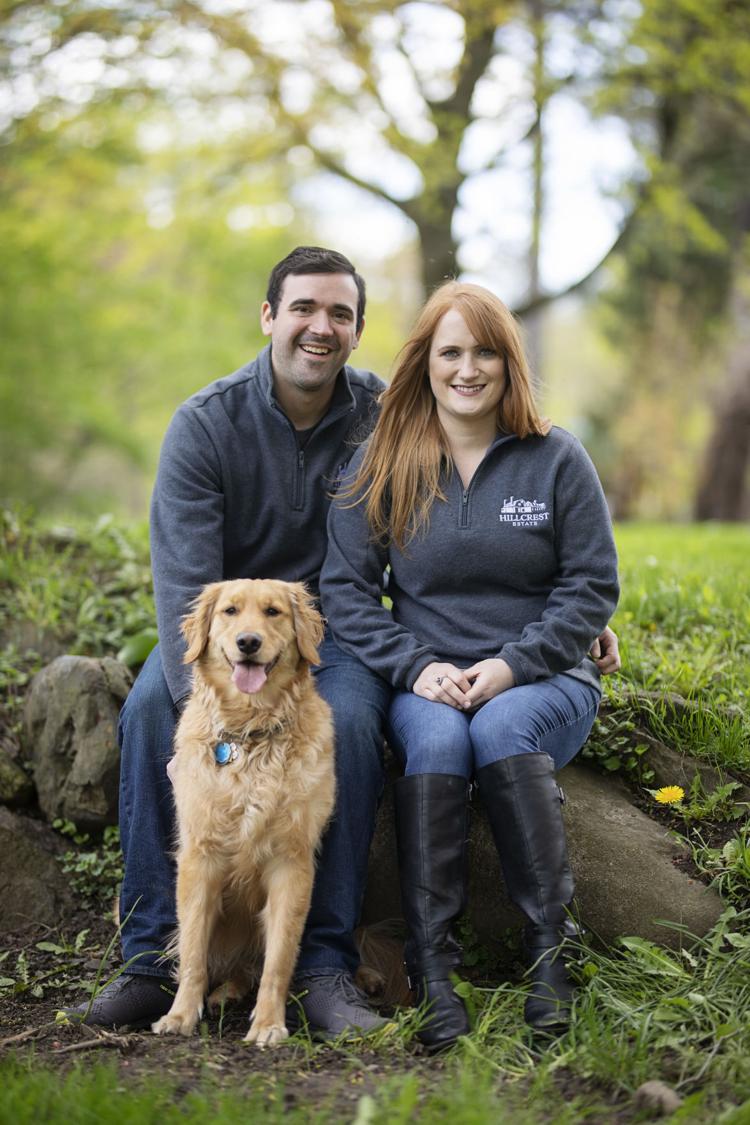 Ever since Kate was a child, she had dreamed of renovating the entire mansion and grounds at The Hillcrest Estate. "Most kids wanted to be doctors or teachers – I wanted to restore a property that had brought me so much joy," Kate said. "As a kid, the mansion's ballroom was like a big playroom full of antiques." Kate and her sister would dribble basketballs and create roller-skating routines there and use the grounds for playing soccer and capture the flag with friends.
             The Hillcrests Estate's 9,500 sq. ft. mansion, including a ballroom and 11 Bedrooms, was built in the late 1800s during the "Country Place Era" when well-to-do Families sought rural locations for seasonal homes to escape the cities during warmer months. A prominent Buffalo socialite, Frances Metcalfe Wolcott, financed the building of the mansion along with its extensive landscaping features such as an in-ground pool, tennis courts laid by A.J. Spalding, tiered terraces and a reflecting pool. There, she hosted a variety of events and entertained numerous historical figures like Theodore Roosevelt, Alice Roosevelt Longworth, Mark Twain, Ethel Barrymore and Karl Bitter, a famous sculptor whose 1903 plaster molding of the Louisiana Purchase remains on display in the ballroom.
             Over the years, Liz Wilcox received many inquiries from family and friends hoping to host weddings and events. "I wasn't trying to turn The Hillcrest Estate into a business, but when I'd see how excited people were about potentially having their event at Hillcrest, I wanted to be involved", Liz said. "When Kate was a kid, I would catch her peeking through the big chestnut doors separating the living quarters from the ballroom during events and peering through the windows to try and catch a glimpse of the bride and groom." Liz hosted over 100 events at the estate.
             When Kate was a teenager, she began to grasp the historical significance of the property, along with its unique challenges. "Raking the yard wasn't completed by one person over the weekend after the snow melted, it involved a team of people and was completed over several weekends. Mowing the lawn was a 10+ hour per week task. A windstorm meant spending hours picking up sticks the next day.
             "We only lived in a quarter of the home, but it was still a lot of work to maintain on top of taking care of the grounds and the other homes on the property, raising a family and running a farm," said Kate. "I watched my family pour all their energy into this place just to keep it afloat. I began to think that I'd never have the means to restore it to its former glory."
             After graduating from York Central School, Kate attended SUNY Oswego and developed a passion for marketing and client services through numerous internships and jobs. Her honors thesis was her last assignment due prior to graduating with a bachelor's degree in marketing. Kate completed a business plan for running an event venue at The Hillcrest Estate. "I never gave up on the idea that one day I was going to find a way to restore Hillcrest," Kate said.
             In 2011, Kate moved to Rochester and met her now husband Matthew Rodwell. In the summer of 2015, Liz asked Kate to come home to help set-up for an August wedding she was hosting. "That trip home was when I decided I had to save and preserve my family's homestead," said Kate. "My mom had told me they planned on moving, and I couldn't live with the thought that my future family wouldn't experience the magic of Hillcrest. It was time to turn my dream into a reality."
             Kate and Matt moved to the property last year and have been busy renovating all the homes on the property and restoring the grounds. Phase 1 of the mansion renovations include new landscaping, opening a portion of the original living quarters as a bridal lounge and improving accessibility.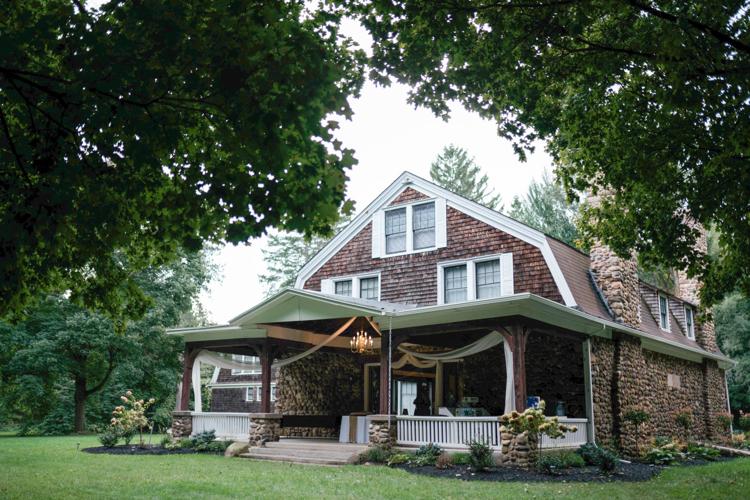 "My marketing and business background have helped me tremendously in creating the plan for restoring this property," Kate said. "But it's my parents who I can thank for my work ethic and the never-ending determination needed to see this through."
            The Hillcrest Estate will be hosting several events this fall to celebrate their re-opening. The first will be a formal dinner, on September 7th, open to the public celebrating the town of York's Bicentennial.

             "The Hillcrest Estate is not just a business, it's our home. We are very excited to share the unique history and character of this one-of-a-kind estate with the community. I can't wait to see my vision become a reality over the next several years."
Have something interesting you'd like to share with our readers? Perhaps an original story, a personal experience, community happening, or school event? Add some photos, and your story will be featured on our popular website for all to see. Who knows - it may even end up in print! It's easy to do. Go to
My Hometown to view previously posted stories. To post your own, visit Community at My Hometown today!