Sixth-graders at Churchville Chili Middle School are building a strong foundation for understanding the world's great literature in their English (ELA) classes. They've been exploring "theme" this year, learning how to recognize many of the universal messages behind great stories. Their work culminated recently with a new kind of exercise, a class "breakout" challenge.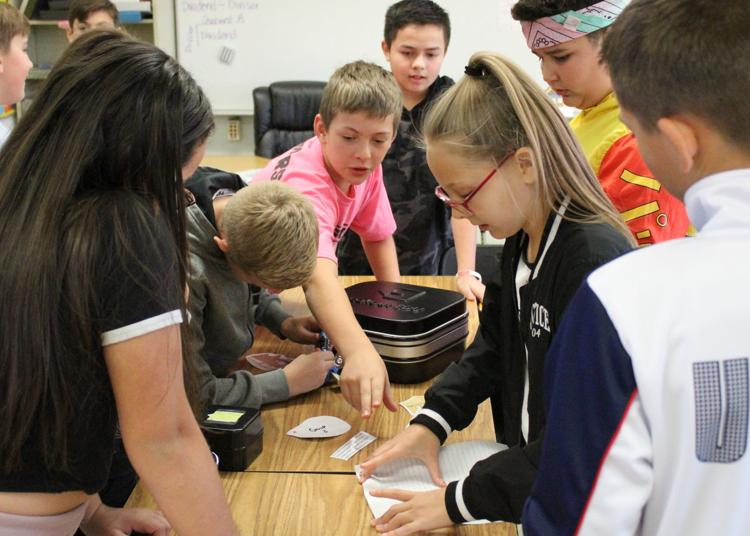 The activity was based on the popular escape room concept, with a special twist. Students were presented with a situation: They had limited time and needed to find a map to escape from the dangerous Fairytale Forest. In order to get the map, locked in small box, they had to read a series of classic fables and identify the themes.
Designed by ELA teacher Lockley Platt and Instructional Coach Andrea Lynch, the challenge began with small teams reading stories like "The Ugly Duckling" and "The Little Mermaid." As their time ticked down, readers then matched their story with a simple theme, like "Goodness and purity will always conquer evil." After several additional steps involving puzzle pieces, logical thinking, creative intuition and collaboration, the clues led to the combination needed to open the lock and escape the Forest.
The new lesson was shared with another sixth-grade ELA teacher, Margaret Assenato. Her class jumped into the task with enthusiasm, each reader eager to contribute an insight or idea. This was their second experience this year with a breakout, and upon reflection, many said that the earlier encounter helped prepare them for success.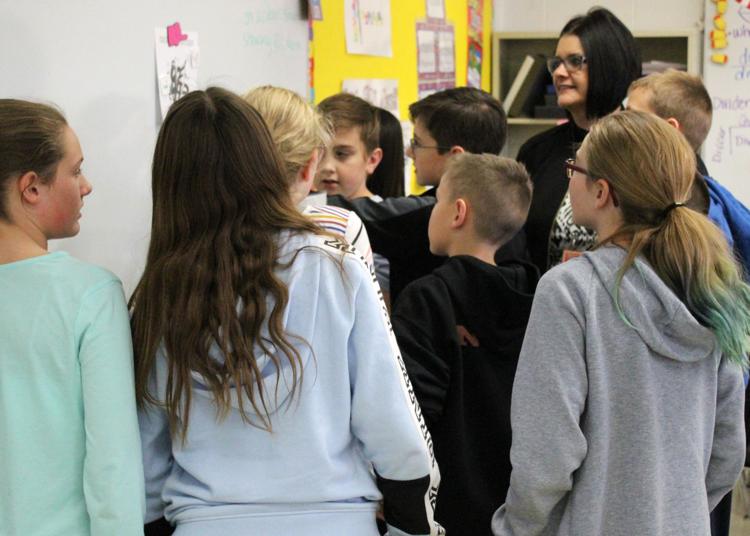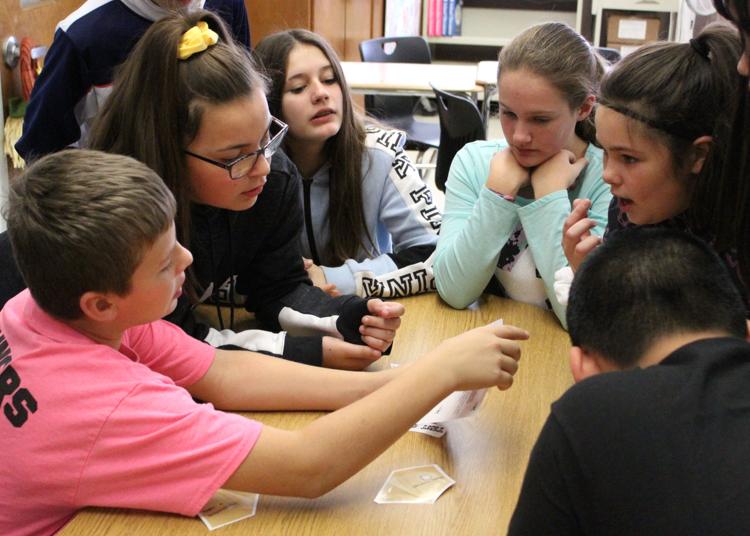 Assenato said, "Young people are more likely to remember abstract concepts if they are attached to an engaging experience like this. It is great to watch the interaction and teamwork as the students work their way through the discovery process."