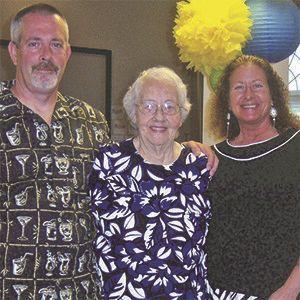 Geneseo:  At age 88, Arlene passed away on Saturday, July 13, 2019 at Strong Memorial Hospital.  She was born in Nunda, NY to the late Raymond and Lillian Schmidt.   Arlene was predeceased by her beloved husband; George R. Cottrell, her sons; Robert L. Cottrell and James R. Cottrell.  Survived by her children; Christopher G. (Sandy) Cottrell, George J. Cottrell, and Catherine M. (Carmello Sofia) Cottrell, her grandsons; Seth (Sarah) Stramonine, Jeremie (Amanda Loretto) Stramonine, and Cody Cottrell, her 6 great grandchildren, and her beloved cat, "Tigger."
Arlene was a graduate from Victor High School, where she met her dear friend Fran Bowe.  Fran and her were two peas in a pod and have remained very close friends through all of these years.  She worked for nearly 40 years for Mobile Chemical where she made many friends that she has kept in contact with since retirement.  Cate and Mel will greatly miss their weekly Uno championships with Mom.
In keeping with Arlene's wishes, there will be no formal funeral services. 
To share a condolence or a memory, please visit:  www.doughertyfuneralhomes.com
(585) 346-5401