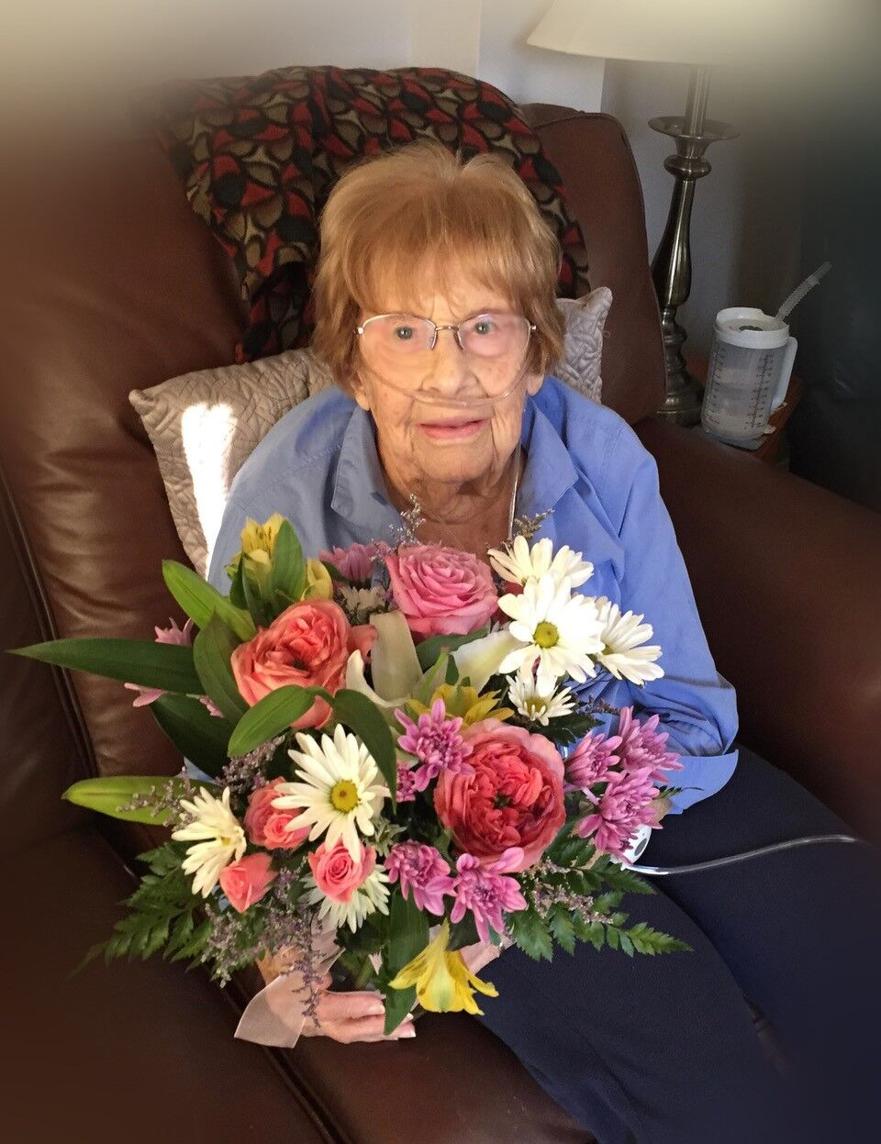 Jean Elizabeth (Wood) Perrin of Avon, NY and more recently Nashua, NH, 99, died at home on November 14, 2020. She was the widow of Royal T. Perrin. They were married for 60 years.
The daughter of Fremont and Johanna Wood, Jean was born and raised in Leroy, New York, and graduated from Leroy High School. After completing a secretarial course she met Royal while working at Rochester Insulation. They married in 1943 when Royal was home on leave from serving in Iceland (scouting for German submarines in the North Atlantic).
After her husband's Naval service was completed they raised their family in the Town of Avon, where they were active members of the United Methodist church community for many years. Mrs. Perrin enjoyed cooking and sewing for her family, participating in a variety of church groups and card clubs, and spending time with her many friends in Avon. She also enjoyed traveling- in their retirement they visited many of the 50 states in their motor home; in later years they spent winters with a new community of friends in Key West, Florida.
Intentional about being a life-long learner by staying engaged and connected with current events and her extended family, Jean learned to use an ipad and iphone at the age of 93!
Jean leaves 2 children; Patty Sims of Charleston WV and Sandy Berube and her husband Paul Berube of Nashua, NH - with whom she had lived for the last 5 years; and was predeceased by her daughter Diane (Perrin) Baker. She also leaves 6 grandchildren; 7 great-grandchildren; and many nieces and nephews.
A memorial service in Avon will be planned for next spring, dependent on restrictions for public gatherings. She will be buried next to her husband in the Avon Cemetery.