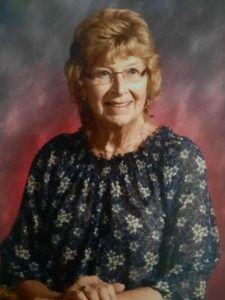 Geneseo/Conesus Lake: At age 90, Jeanne passed away peacefully with her family by her side on Tuesday, February 16, 2021 at her home in Churchville, NY. Survived by her children; Randall Barrett of Sunrise, FL, Suzanne (Patrick) Beattie of Rochester, NY, and Kevin (Michelle) Barrett of Lakeville, NY; her grandchildren; Mary, Kate, Ryan, Meghan, Malaina, Andrew and Kimmy; her great grandchildren; Teagan, Taryn, Elsie and Clayton, and her sister; Gerry (Robert) Armbruster of PA. Jeanne was born in Rochester, NY to the late Clarence and Marion Fischer, the second of two girls and she graduated from Mercy High School. She married Robert S. Barrett in 1951 and moved to Henrietta. Jeanne moved to Conesus Lake in 1979.
Jeanne loved spending time in the sun and by the water. She loved her home on Conesus Lake and in retirement, spending winters in Florida. Jeanne was an avid traveler and enjoyed exploring new places. In her 90 years, she traveled around the globe including Alaska, Hawaii, Mexico, Japan and much of Europe and the Caribbean. Jeanne was an adventurous spirit whose interests included skiing, boating, competition roller dancing, sewing, shopping, painting and crafting. In her retirement, she spent many years aboard the Genie with her beloved Carl, traveling the open waters from Sodus Bay, NY to the Florida Keys and the Bahamas, with many visits from friends and family along the way. She was long time member of St. Maryís Catholic Church and Rosary Society in Geneseo. Jeanne also belonged to Geneseoís Young at Heart Senior Group and The Red Hats.
Jeanne was a devoted mother, grandmother, aunt, sister and friend. Her family meant the world to her, as she did to them.
Friends and family are invited to call on Friday, February 19, 2021 from 4PM to 7PM at the Kevin W. Dougherty Funeral Home, 21 Big Tree Street in Livonia. A Memorial Mass will take place on Saturday, February 20, 2021 at 10AM at St. Maryís Catholic Church, 4 Avon Geneseo Rd in Geneseo, NY. A celebration of life gathering, and interment will be announced for a future date. Memorial contributions may be made to: American Cancer Society, 1120 S. Goodman St, Rochester, NY 14620 or to the Town of Livonia, Vitale Park Fund, PO Box 43, Livonia, NY 14487.
To share a memory or a condolence, please visit: www.doughertyfuneralhomes.com
(585) 346-5401